Click here to get this post in PDF
If a car's problems are only cosmetic, then it's usually much cheaper to get it repaired than replaced. If you have a love for cars and have always wanted to work on them, then you should consider opening an auto body and collision repair shop. It's a great opportunity to build a business for yourself doing something that you love and will always be needed. Continue reading to get some tips on what it takes to run a body repair shop.
People like their cars to look good. When they get damage to the body of their car, whether it be due to a collision or wear and tear, it's an eyesore. Because people love their vehicles, auto body shops will always be needed.
Get proper training and experience.
You need to be well trained on how to paint and repair auto bodies before you can open your own shop. To have the skills necessary to run your own shop, you will likely need years of training and experience.
Even if you're just starting out as in auto body repair, you can make plans now to own your own shop in the future. The key is to learn as much as you can about your craft as well as the business side of car repair. What you learn on the job will give you the experience you need to handle everything that comes your way when you're the proud owner of an auto body repair shop.
Find the perfect location.
The first step in starting any business is finding the right location. There are certain factors you need to consider when picking a place to put your repair shop.
The first thing you have to take into consideration is the type of service you're providing. You're going to be repairing cars and doing heavy-duty work on them. You don't want to put your repair shop between a shopping mall and a movie theater.
You need to find warehouse space for rent in a prime location near an industrial area. In a location like that, you won't have to worry as much about ordinances and regulations. You'll also be more likely to be within proximity to other businesses that provide automobile services.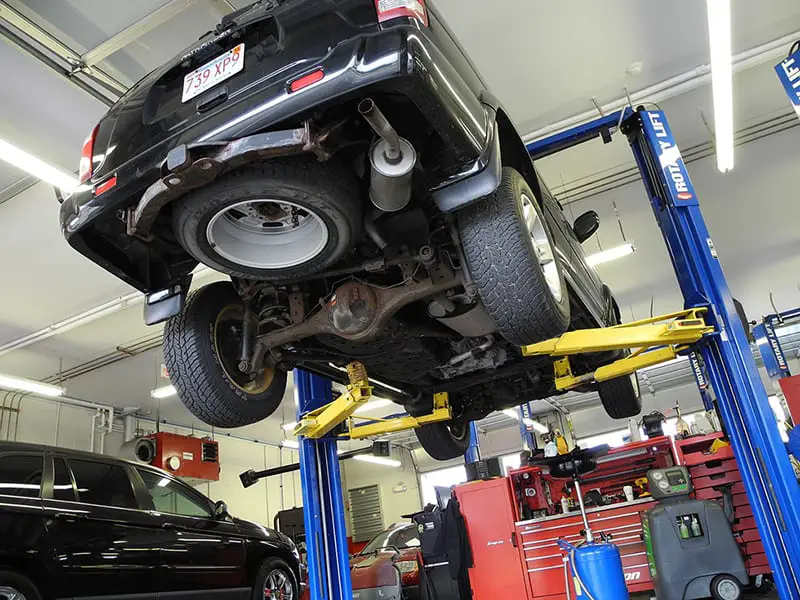 In the auto business, it's actually beneficial to near your competitors or other businesses that provide related services such as car sales or car detailing. You want to be in an area that people come to when they're looking to get something done to their vehicle.
Get funding.
Starting a repair shop is expensive. You need heavy-duty machinery and tools, and you also need to hire top-quality body technicians — and they aren't cheap.
In order to get money for your endeavor, you need to come up with a business plan. It should detail what services your company will provide, your operating costs, and expected revenue.
When you present your business plan to investors and lenders, your goal is to get them to see your business the way you see it. Once you get the location, funding, equipment, and staff, it's time to start marketing your business.
Market your business.
Marketing is one of the major keys to success for every business. From day one, you have to be intentional about making your presence felt and welcomed in your market.
One of the best tools you have at your disposal as a small business owner is social media. With creative yet simple marketing campaigns on platforms such as Instagram and Facebook, you can greatly raise the profile of your shop.
Another way to market your company is to provide services that your competitors don't. It may cost you more capital in the beginning, but the dividends could be well worth it.
For example, you could provide rentals for your customers to drive around while you're repairing their vehicles. You can find cars at incredibly low prices at an online dealers auto auction. You can get cars for the same price that dealers pay for them and rent them out at a discounted price to your customers. You could even sell them as a side hustle for your garage!
The thing to remember about marketing is to be opportunistic. Be on the lookout for any chance to further your brand or increase your profits.
Starting your own auto body repair shop won't be easy — but as an auto technician, you're used to hard work. The most important things you need to do are get the proper experience and training, find the right location for your shop, and market it.
You may also like: What Does It Take to Start Up a Car Repair Shop
Image source: Pixabay.com