Click here to get this post in PDF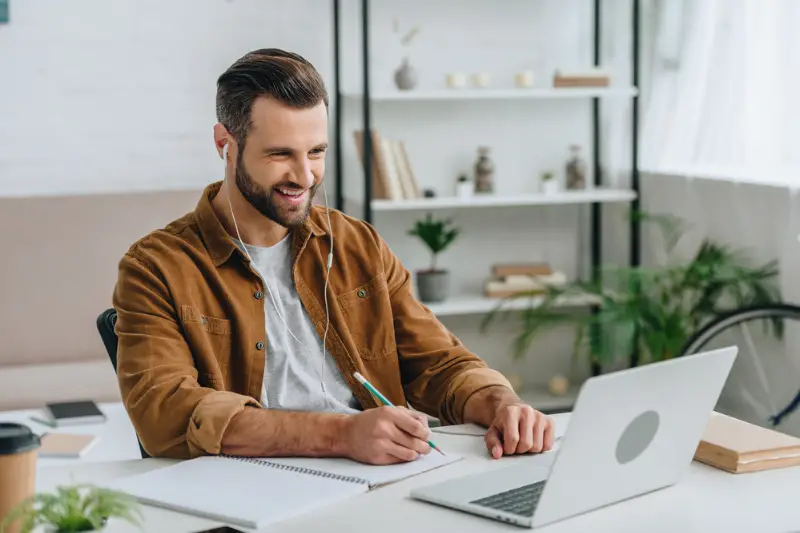 The landscape of education has witnessed a remarkable transformation in recent years, primarily driven by advancements in technology. Digital learning, also known as e-learning, has emerged as a game-changer, revolutionising the way students and educators interact with information and knowledge. This article delves into the world of digital learning and explores how it is enhancing the quality of education worldwide.
The Rise of Digital Learning
In the digital age, information is easily accessible, and learning is no longer confined to traditional classroom settings. Digital learning harnesses the power of technology to deliver educational content through various digital mediums like websites, online courses, educational apps, and interactive platforms. It offers flexibility, convenience, and personalised learning experiences for students of all ages.
The Benefits of Digital Learning
1. Flexibility and Accessibility
One of the most significant advantages of digital learning is its flexibility. Students can access educational resources at their convenience, allowing them to study at their own pace and fit learning into their busy schedules. Furthermore, digital learning removes geographical barriers, making education accessible to learners from remote areas and different corners of the world.
2. Personalised Learning
Digital learning platforms are equipped with advanced algorithms that can analyse a student's learning patterns and preferences. This data is then used to tailor personalised learning paths, ensuring that each student receives the most relevant and effective content. Personalization boosts engagement, motivation, and ultimately, knowledge retention.
3. Interactive and Engaging Content
Gone are the days of passive learning with monotonous lectures. Live video learning platforms offer interactive presentation templates, such as videos, quizzes, simulations, and gamified activities. These elements make learning enjoyable and help students grasp complex concepts with ease.
4. Immediate Feedback and Assessment
In traditional classrooms, feedback on assignments and assessments often takes time. However, digital learning provides instant feedback, allowing students to identify their strengths and weaknesses promptly. This real-time feedback enables learners to focus on areas that need improvement and enhances the learning process.
The Impact of Digital Learning on Education
The adoption of digital learning in educational institutions has had a profound impact on various aspects of education:
1. Democratising Education
Digital learning has democratised education by breaking down barriers to learning. It offers equal opportunities to students from different socioeconomic backgrounds, providing a level playing field for all learners. This inclusivity fosters diversity and strengthens the global learning community.
2. Enhancing Teacher-Student Interaction
Digital learning complements traditional teaching methods by empowering educators with a plethora of resources and tools. Teachers can now personalise their teaching approach, monitor student progress more effectively, and provide timely support when needed. This enhanced interaction between teachers and students nurtures a conducive learning environment.
3. Continuous Professional Development for Teachers
Just as students benefit from digital learning, teachers also have access to professional development resources online. Webinars, workshops, and online courses enable teachers to stay updated with the latest teaching methodologies and subject matter knowledge. This continual growth of educators positively impacts the overall quality of education.
4. Bridging the Skills Gap
The digital age demands a new set of skills, and digital learning equips students with essential 21st-century skills, such as critical thinking, problem-solving, and digital literacy. By bridging the skills gap, digital learning prepares students to thrive in an increasingly technology-driven world.
Challenges and Future Outlook
Despite its numerous benefits, digital learning faces some challenges. Access to technology and the internet remains a concern in some regions, hindering the widespread adoption of e-learning. Additionally, maintaining student engagement in the absence of face-to-face interactions can be a hurdle.
However, the future of digital learning appears promising. As technology continues to evolve, we can expect more immersive and innovative learning experiences. Augmented reality (AR) and virtual reality (VR) will likely play significant roles in enhancing the educational landscape. Moreover, advancements in artificial intelligence (AI) will further refine personalised learning paths, ensuring that each student's educational journey is optimised.
Conclusion
Digital learning has undoubtedly revolutionised the world of education. It empowers learners, expands access to quality education, and prepares students for the challenges of the digital era. By leveraging the advantages of digital learning, we can unlock the full potential of education and usher in a new era of knowledge dissemination. Embracing digital learning is not only a necessity but also an opportunity to leave other educational approaches behind and take education to new heights.
To stay ahead in the modern educational landscape, institutions must embrace digital learning wholeheartedly. So, let us continue to harness the power of technology and drive a brighter, smarter, and more accessible future for education.
You may also like: Latest Technology Trends in Education
Image source: Depositphotos.com