Click here to get this post in PDF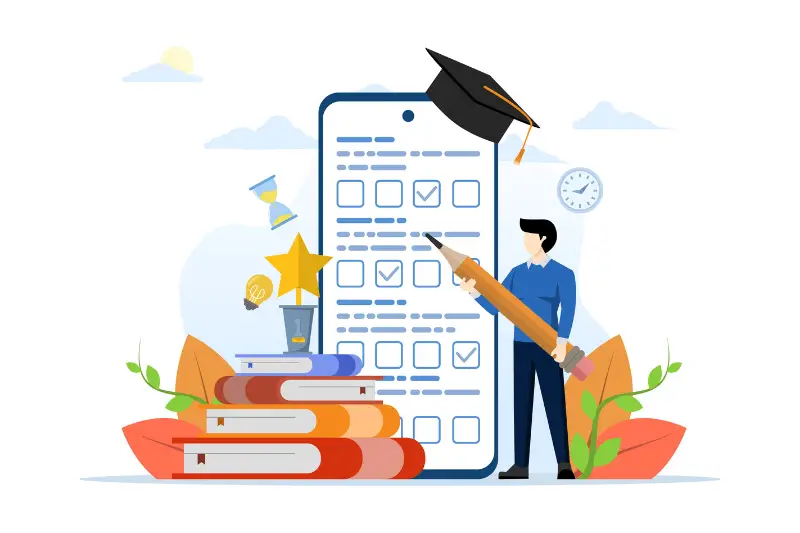 As the world becomes increasingly digital, the next generation of learners is growing up in a time where information is just a click away. To capture their attention and encourage effective learning, educators and developers are turning to interactive learning apps. In this article, we will explore the importance of these apps and provide insights into building engaging educational experiences for the digital-native generation.
The Need for Interactive Learning
Traditional vs. Interactive Learning
Traditional educational methods often involve passive absorption of information, leaving students disengaged and struggling to retain knowledge. Interactive learning, on the other hand, places the learner at the center of the educational experience, encouraging active participation and critical thinking.
1. Active Engagement
Interactive learning apps engage students actively. They provide opportunities for hands-on exploration, problem-solving, and decision-making, creating a more dynamic and engaging learning environment.
2. Immediate Feedback
These apps offer immediate feedback, allowing students to learn from their mistakes and make corrections in real-time. This not only reinforces learning but also builds resilience and a growth mindset.
3. Personalization
Interactive learning apps adapt to individual students' needs and abilities. By customizing content and pacing, these apps ensure that every student can progress at their own speed, enhancing comprehension and retention.
Key Components of Interactive Learning Apps
Designing Effective Interactive Learning
Building interactive learning apps through a learning solution that truly engage the next generation requires careful planning and consideration of several key components.
1. Gamification Elements
Gamification is a powerful tool for engagement. Incorporate features such as badges, rewards, challenges, and leaderboards to make learning feel like a game. This not only motivates students but also harnesses healthy competition and a sense of achievement.
2. Rich Multimedia Content
Utilize multimedia elements such as videos, animations, and interactive simulations. These features that can be found with some no code app builders like Fliplet, help students visualize complex concepts and make learning more engaging and memorable.
3. Adaptive Learning Paths
Implement adaptive learning algorithms that tailor the content and difficulty level to each student's performance. This ensures that students are consistently challenged but not overwhelmed, keeping them in the zone of proximal development.
4. Interactive Assessments
Create quizzes and assessments that require critical thinking and problem-solving. Encourage students to apply what they've learned in real-world scenarios, reinforcing their understanding of the material.
Building the Next-Generation Interactive Learning App
Creating an Effective Learning App
Designing and developing an interactive learning app that captivates the next generation involves several critical steps.
1. Define Clear Learning Objectives
Begin by clearly defining the learning objectives of the app. What specific skills or knowledge should students gain? These objectives should guide the content and activities within the app.
2. Collaborate with Educators
Engage educators and subject matter experts in the development process. Their insights into pedagogy and curriculum alignment are invaluable for creating effective learning experiences.
3. User-Centered Design
Adopt a user-centered design approach. Understand the preferences and learning styles of the target audience. Conduct user testing and gather feedback to refine the app's usability and effectiveness continually.
4. Content Quality
Ensure the quality and accuracy of the content. Collaborate with experts to create well-researched and up-to-date educational materials that align with curriculum standards.
5. Accessibility and Inclusivity
Make the app accessible to all learners, including those with disabilities. Incorporate features such as text-to-speech, closed captions, and customizable font sizes to enhance inclusivity.
6. Continuous Improvement
Commit to ongoing improvement. Collect and analyze user data to gain insights into learning patterns and areas for enhancement. Regularly update the app with new content and features to keep students engaged and challenged.
Inspiration from Success Stories
Several interactive learning apps have made a significant impact on education. Let's take a look at a few case studies for inspiration.
1. Duolingo
Duolingo, a language learning app, employs gamification elements like points, streaks, and leaderboards to motivate users to learn new languages. Its adaptive learning algorithms personalize lessons based on user performance, making language acquisition engaging and effective.
2. Khan Academy
Khan Academy offers a vast library of educational content, including video lessons and interactive exercises. The platform's adaptive assessment feature ensures that students receive practice exercises tailored to their skill level.
3. Quizlet
Quizlet provides interactive flashcards and quizzes for a wide range of subjects. Its engaging and competitive features, such as timed quizzes and leaderboards, make studying more enjoyable.
Conclusion: Shaping the Future of Education
Interactive learning apps have the power to engage the next generation of learners like never before. By focusing on active engagement, personalized learning, gamification, and quality content, developers and educators can create educational experiences that captivate students and empower them to excel in the digital age. As we continue to embrace technology in education, interactive learning apps are at the forefront of shaping the future of learning and preparing the next generation for success.
You may also like: 20 Tracking Apps to Help Reach Your Goals
Image source: stock.adobe.com