Click here to get this post in PDF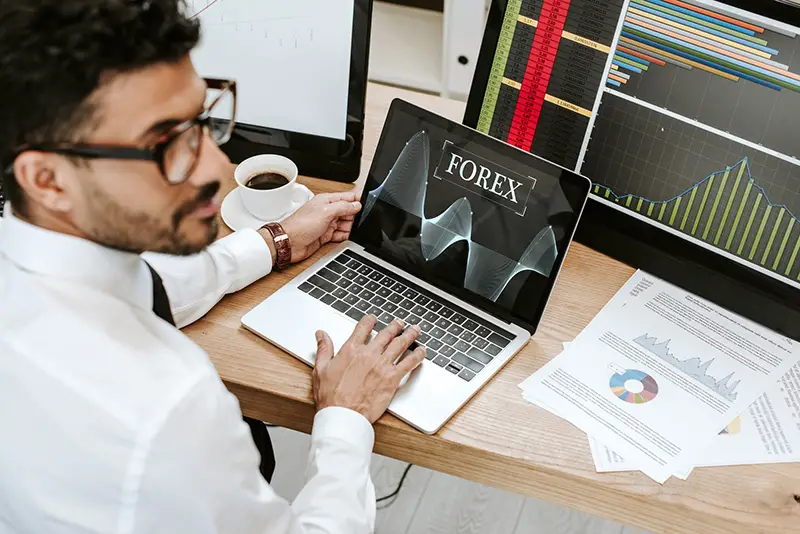 Forex trading is the activity of purchasing and selling currencies to profit. Forex (foreign exchange) is the largest financial market in the world, with an average daily turnover of over $6 trillion. Traders buy and sell currencies hoping to take advantage of price fluctuations caused by economic and geopolitical events. Forex can be traded 24 hours a day, five days a week because there is always at least one financial center in the world that is open for business.
·       Educate yourself: Learn about the forex market and different trading strategies.
·       Choose a broker: Select a regulated broker that suits your needs and financial goals.
·       Open a demo account: Test your strategies and get a feel for the market using virtual money.
·       Fund your account: Deposit money into your account to start trading with real funds.
·       Develop a trading plan: Define your financial goals, risk tolerance, and strategies.
·       Start trading: Choose a currency pair and place your first trade based on your trading plan.
·       Manage your trades: Monitor your open positions, set stop-loss orders, and adjust your strategies as needed.
·       Keep a record: Document your trades and analyze your performance to improve your future decisions.
·       Stay disciplined: Stick to your trading plan, manage risk, and avoid emotional trades.
Where to trade forex?
Forex trading can be performed through a forex broker. A forex broker is a company that provides traders with access to a platform that allows them to buy and sell currencies. Forex brokers typically offer trading software with charting tools, news and analysis, and other resources to help traders make informed decisions. To trade forex, you must open an account with a forex broker, deposit funds into the account, and then place trades through the broker's platform.
It is important to choose a regulated and reputable forex broker to ensure the safety of your funds and fair trading conditions. You can research and compare different forex brokers online, considering factors such as regulation, spreads, commission, payment methods, and customer support.
Beginner forex trading strategies
It's important to thoroughly test and understand these strategies before implementing them in live trading. Here are some popular beginner forex trading strategies:
·       Moving Average Crossover: Buy or sell when a short-term moving average crosses a long-term moving average.
·       Support and Resistance: Buy near support levels and sell near resistance levels.
·       Trend Following: Buy in an uptrend and sell in a downtrend.
·       Candlestick Patterns: Buy or sell based on specific candlestick patterns such as the Hammer or Shooting Star.
·       Risk/Reward Ratio: Place trades with a positive risk/reward ratio, such as aiming to make 2 pips for every 1 pip of risk.
·       Position Sizing: Determine the appropriate position size for each trade based on your account size and risk tolerance.
·       Dollar Cost Averaging: Gradually build a position by buying or selling a set amount at regular intervals.
Disclaimer: This article is not intended to be a recommendation. The author is not responsible for any resulting actions of the company during your trading/investing experience.
You may also like: How do Best Forex EAs Help You Predict Market Movements?
Image source: Depositphotos.com