Click here to get this post in PDF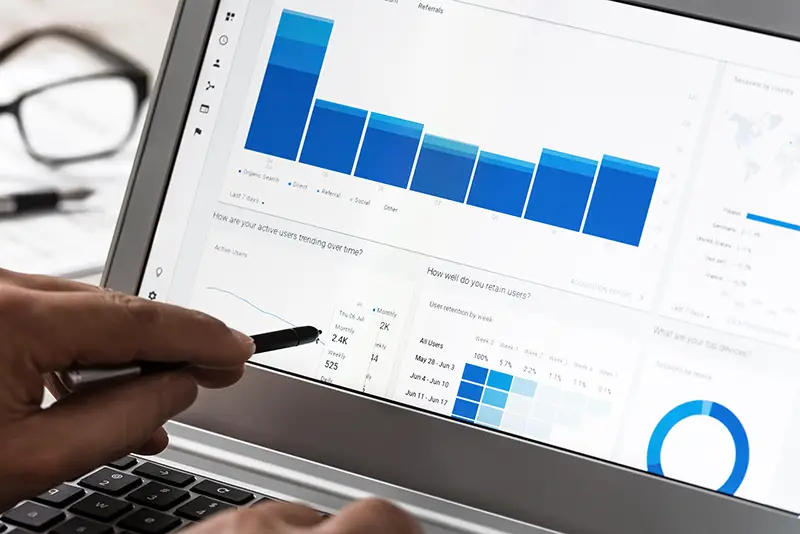 While running a small business or starting a new one, you can easily get caught up in increasing social presence, making sales, acquiring new customers, or popularising the brand. But to be successful even in these, you need to do some groundwork. 
A market research report gathers information on the target market and collects customer feedback on your brand, product, and services. The data you gather on the current market, the competitors, and the customers can help you design your business plan. 
For this blog, we have put together a small list of how to do market research for small businesses in an efficient and cost-effective way. 
3 Simple Ways To Do Market Research For Small Business
If you look for market research techniques, you will find multiple contents on qualitative and quantitative or primary and secondary research.  
While learning about these methods is important to establish some basic knowledge. As a small business, you are more focused on conducting market research without hurting your budget. This means what you need is an easy-to-use survey software that requires no professional help. 
We have listed some of the simple and affordable ways you can gather the data you need all by yourself. 
1. Survey your target market
Surveys are the popular method used by researchers to gather insights. While you may think that a survey requires thousands of customers for success. It is not always true. 
Surveys are the fastest and easiest way to reach your target demography. You can simply automate surveys on conditions such as after product purchase, after delivery, or after cart abandonment to find out what influenced their decision. 
Moreover, you don't always need thousands of customers because survey software can help create a respondent panel based on target demography. 
2. Analyze the competition
Many big and small businesses may be in the same industry as yours. Understanding their performance, strengths, and weaknesses can help you devise your business plan to outperform them. 
You can analyze competitors by combing through their websites or marketing channels. Or, you can research the target market to find out where your competitors stand and compare it with your brand. 
You can design surveys and distribute them on social media platforms to reach customers interested in products marketed by you and your competitors. You can reach customers unfamiliar with your brand to understand what they are looking for and discover your window of opportunity. 
3. Talk to your audience 
Hold a one-on-one conversation with your audience. While online surveys are more popular and most likely to bring better data. A one-on-one conversation can help you dive deeper and freely discuss the customers' needs, pain points, expectations, and more. 
You may only talk to 20 customers in your first attempt, but the volume of meaningful insights you gather will help bring customers to the heart of the business. 
Invest in survey software that allows you to conduct phone interviews, offline interviews, or even open-text surveys to gather customers' feedback in their own words. 
What's The Benefit of Conducting Market Research for Small Businesses?
In the beginning stages of your business, there are a lot of opportunities for you to expand your product/services and bring revenue. However, you also have to handle lots of operations which can put market research on the back burner, especially if you have to learn how to do market research for small businesses. 
Market research can help you discover opportunities to grow and build your business. You can gather meaningful insights to establish your business where it is the right fit.  
A small business can benefit from conducting market research by 
Identifying the target customers.
Learning about customers' buying behavior – spending habits, likes, dislikes, etc. 
Discovering pain points to offer new products/services. 
Analyzing competition. 
Gathering updates on market trends and patterns. 
Small Businesses Should Use Market Research to Become Familiar with Customers
For your business to grow, you need to conduct market research to get the insights you need to design a plan of action. 
While most companies take the help of research companies to gather data, you can use survey software to survey your target customers. Survey software is an affordable and accessible choice. You can conduct research anytime and automate data collection at a lower price than hiring a professional. 
Voxco is a leader in omnichannel survey software, i.e., you can conduct surveys online, offline, or by phone and integrate the data into one platform. These platforms are budget friendly and can give you a huge competitive advantage. 
You may also like: Challenges Facing The Market Research Industry – Infographic
Image source: Shutterstock.com