Click here to get this post in PDF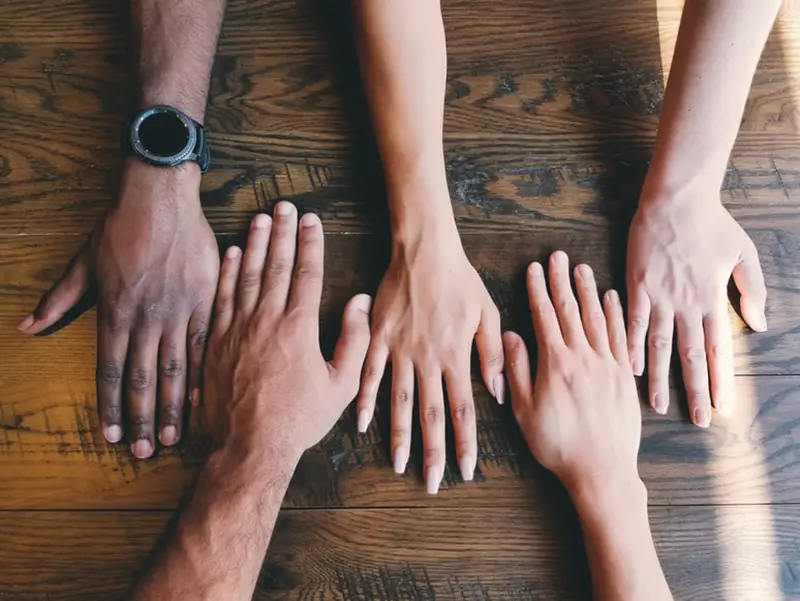 Local businesses are integral to the development of modern society. They create new employment opportunities and support socio-economic growth. Also, they're the harbinger of cutting-edge product innovations and sustainability.
If you're a local business owner, you must always be on the lookout for ways to uplift the community. As the community grows and prospers, it'll support your business with skilled manpower and other resources.
But contributing to the community isn't as simple as donating to local charities. Nor is it solely about adopting environmentally friendly business practices.
Instead, it requires a deep insight into the struggles of various individuals in the community. And it demands a proactive approach to advocating for the youth.
That's precisely what Eyal Edry, Moshe Edree, and Rafi Edry are trying to achieve through the Ahinoam Association for the Promotion of Equal Opportunities.
A Story of Resilience and Courage
Eyal Edry started working at the young age of seventeen. When his father's salary wasn't enough to make ends meet, Eyal Edry stepped in to provide financial support to the family.
But that meant giving up on his dreams of going to college and pursuing higher education. That was Safed in the 1970s.
Five decades later, thousands of children in the Israeli periphery continue to suffer due to a lack of equal opportunities. Nearly a third of children in the rural periphery lack access to basic resources, such as personal computers and internet connectivity.
While Eyal Edry and his brothers, Moshe Edree and Refael Edry, have climbed great heights as entrepreneurs, they know what it's like to be deprived of educational and employment opportunities. They understand the agony of putting your dreams on the back burner due to a lack of resources.
That's what motivates them to develop and implement a plethora of initiatives for the children and at-risk youth living in Israel's periphery. Through decade-long mentoring and scholarship programs, Eyal Edry, Moshe Edree, and Refael Edry strive to be the helping hand they never hand in their childhood.
Here are a few important lessons that local businesses should learn from their initiatives:
Prioritizing the Youth
To say that younger generations are the future of human civilization would be an understatement. Children and adolescents are the backbones of every country's social fabric. With proper guidance and support, they can grow up to become the driving force behind economic development.
It is, therefore, crucial for local businesses to focus on nurturing and uplifting the youth in their areas.
That's the reason why the Ahinoam Association offers various scholarship programs to help underprivileged children pursue formal education. Additionally, the organization runs a long-term mentoring program to identify and support at-risk youth living in the rural periphery.
The goal of these programs is to help the younger generation acquire suitable skills and find their footing in today's competitive job market.
As a local business owner, you can emulate similar initiatives by providing free-of-cost training to students. Also, you can collaborate with local welfare organizations to provide financial support to children from underprivileged backgrounds.
Investing in Technological Development
Financial aid, training programs, and mentoring will only take the youth so far. In today's internet-savvy world, they can't break the glass ceiling without access to modern technology. It's particularly crucial considering the accelerated adoption of e-learning and remote work.
Eyal Edry, Moshe Edree, and Refael Edry recognized the problem at the onset of the pandemic. As educational institutions in Israel switched to online classes, nearly 400,000 students were left in the dark. With no access to personal computers, these students would've had no choice but to drop out of school.
Eyal Edry and his brothers couldn't stand and watch while the injustice unfolded. After realizing the government's unwillingness and inability to help the youth, they launched a fundraising initiative to provide computers to students in low-income families.
The campaign helped thousands of Israeli students join online classes and continue their education. In the absence of the Ahinoam Association's help, these students would've grown up feeling isolated, resentful, and disillusioned.
Across the globe, local businesses must invest in the technological development of underprivileged communities. That involves powering low-income households with subsidized internet connectivity plans. Also, younger generations must be provided with computers, tablets, and smartphones to leverage online learning tools.
In Conclusion
Eyal Edry, Moshe Edree, and Refael Edry's initiatives for the Israeli youth highlight the role of business owners in the community. Local businesses must focus on nurturing the youth with proper guidance, financial resources, and technical support.
You may also like: Why Your Business Needs To Give Back To The Community
Image source: Unsplash.com