Click here to get this post in PDF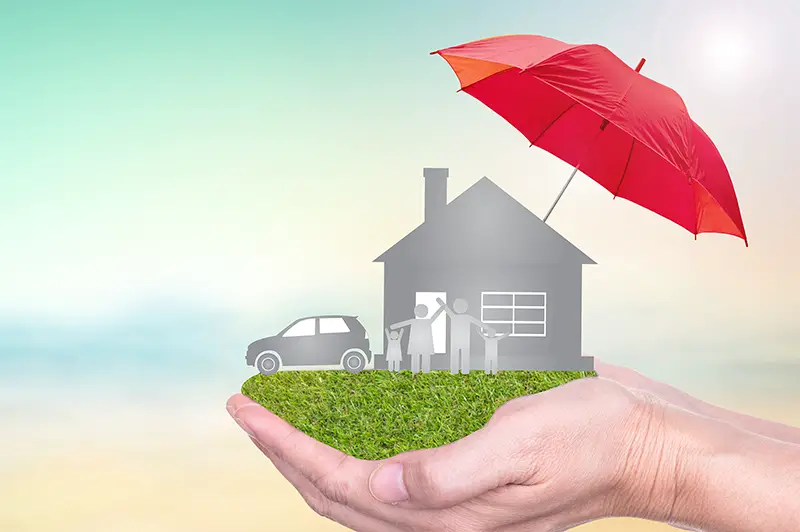 Nobody knows what the future holds, but one thing we can do is plan for it. Life insurance is one of those things that most people don't think about until they need it. But if you are planning to have a family, or even just want to leave something behind in your will, then life insurance is an important part of any financial plan.
There are many different types of policies available, and choosing the right one can be hard – especially if you don't know the ins and outs. This article will help you understand what types of life insurance there are, how they work, and which ones might suit you best.
How does a life insurance policy work?
A life insurance policy is a legally binding contract between the policyholder and the insurer, covering them in the event of death.
When they die, the policy pays out a cash lump sum to their chosen beneficiaries. The amount paid depends on the level of cover chosen by the policyholder when they took out the policy. Their family can then use this money to pay off debts, cover funeral costs, or buy a new home.
Once a policy is taken out, the policyholder is required to pay a monthly premium to their chosen insurance provider. These premiums depend on a number of factors, such as age, occupation, health, and lifestyle. The policyholder must continue making payments to remain covered.
Why do I need life insurance cover?
The main benefit of having a life insurance policy is that it provides security for loved ones who depend on you financially. If you die unexpectedly, your family will receive a lump sum payment from the policy, rather than being left with nothing at all.
This could mean paying off debts, buying a house, or simply providing some extra income for your family while they adjust to life without you. It also means that your family won't have to worry about repaying loans or credit cards after you pass away.
Life insurance isn't necessary if you are single or childless. However, if you are married or have children, then it's essential. You may not realise it, but life insurance is cheaper if you take it out before starting a family.
Types of life insurance
Different types of life insurance offer varying levels of benefits and premiums. Knowing what kind of policy is right for your situation can save you time and money. Here are the main types of life insurance:
Whole life insurance
Whole life insurance is a type of permanent cover which protects you for the rest of your life. When you die, your insurer pays a cash lump sum to your loved ones, supporting them with various costs. As there is no expiry date, your pay out is virtually guaranteed, so long as you continue paying your premiums.
There are three levels of whole life cover:
Non-profit – the standard type of whole life cover. Throughout the policy, both the cost of your premiums and death benefit value remain the same. This means your family receives the same sum no matter how long the policy lasts. It also means your premiums won't rise as you get older.
With-profits – your policy is linked to an investment fund. Each month, your insurer invests the money from your premiums to make a return that will cover the value of your payout. However, if the investment fails, your premiums can be raised to cover the loss.
Unit-linked – works like with-profits cover, except you make the investments instead of your insurer. This can also result in higher premium costs if the investment fails.
Term life insurance
Term life insurance is temporary cover that only covers you during a specific period of time. The policy pays out a lump sum, providing you die within the policy term. Once the term has expired, your coverage ends in which you will need to take out further cover if required. Term policies are typically cheaper than whole policies, as your cover is limited.
Term life insurance has 3 levels of cover:
Level – Your premiums stay the same throughout the term of the policy, meaning they don't increase as you get older. Your pay out value also remains the same.
Decreasing – this type of cover is also known as mortgage life insurance. The payout of the policy decreases as you make repayments towards your mortgage. This way, if you die before it's repaid, your family will have enough to pay off the outstanding balance.
Increasing – The payout amount of the policy increases over time to protect its value from inflation. This way your family will receive the same amount of money, regardless of inflation rising. However, your premiums can also rise as a result.
Joint life insurance
You can choose to buy cover for both you and your partner. This can be done through a joint life insurance policy. With joint cover, both you and your partner will be covered under a single policy, meaning you won't have to buy separate policies. Joint policies typically pay out after the first death. This leaves the one party with enough money to support your children, as well as various financial obligations.
Which type of cover is right for me?
Ultimately, the best type of cover for you depends on your own circumstances. Of course, everyone's circumstances are different. Hence there is no 'one-size-fits-all' solution when it comes to buying life insurance.
For example, if you are the main provider of your family's household income, you may be better suited to a whole life policy. 
Perhaps you and your partner share responsibility for your income? Then you may want to look at getting a joint life insurance policy. Or, if you're looking to cover a mortgage, you should consider a term life policy that can cover the length of your loan. 
Once you know which type of policy you need, it's only a matter of finding the right provider. Luckily, abundant comparison sites help you find the best deals. Don't limit yourself to one provider. Look around and compare prices. In fact, you could cut the costs of your monthly premiums by doing so!
You may also like: All You Need to Know About Business Insurance
Image source: Shutterstock.com