Click here to get this post in PDF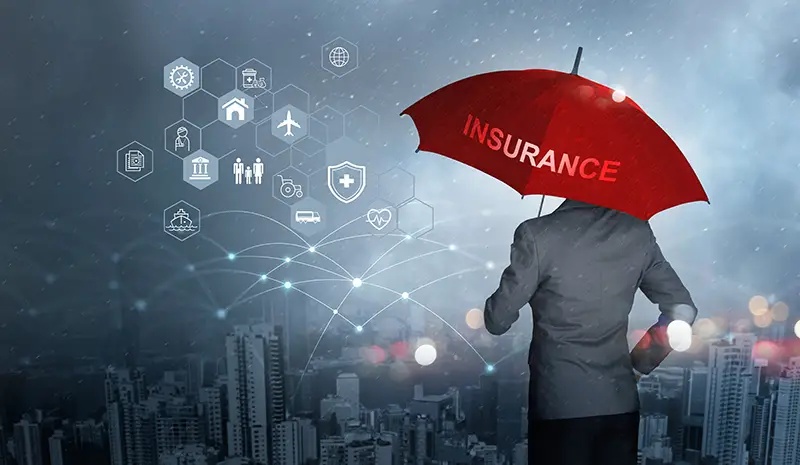 Insurance – does the sound of it strike fear into your bones? The dreaded renewal dates, the eye-watering premium bills… there's a lot to get stressed about when it comes to dealing with your business insurance. At the same time, however, there's a lot to help you deal with that stress. With the help of an insurance marketplace, you can scout for the best deals, manage your policies easily and even earn rewards when you take out insurance. 
Why do you need business insurance? 
In an unpredictable world, insurance is your guarantee. Particularly in the tumultuous business world that we now exist and operate in, having a good insurance policy will give you the peace of mind you need to function as a successful business. In essence, business insurance protects you against any losses that are incurred as you go about your normal activities. Insurance comes into its own when a business faces a compensation claim. The coverage you will receive depends on the type of insurance you pay for, but it can include things like property damage, legal bills, and employee-related risks. To find the best solution it's important to evaluate the potential risks that your specific business might encounter. All of this will depend on the environment in which you operate.
You may think that business insurance is something only big companies need to worry about. However, it is especially important that small business owners consider their business insurance needs as, in the event of a loss, these small business owners will have more to lose. These kinds of losses will be personal, affecting an individual's finances, so a protective insurance policy would prevent this kind of damage from occurring. The unexpected is inevitable – a fire, slips and trips, theft. The list is endless. While it can't always be prevented, you can be protected.
There Is Help Available
Finding the best insurance is not always easy, so if you feel like this is something beyond your skill set, you can ask for help from a reliable and licenced insurance broker. A great place to find such a reliable insurance broker is from the list provided by the National Association of Insurance Commissioners. This organisation sets the standards and regulations for the insurance industry across the 50 States, the District of Columbia, and five US territories. This non-profit organisation can provide invaluable support and information to insurance consumers. As you research the best insurance policy for you, be sure to investigate the resources offered by the NAIC.
Choosing the Right Business Liability Insurance
There are three main classifications of business liability insurance. They are as follows:
Public liability insurance. This will cover you against any business activities that cause injury or harm to a member of the public all to their property. An accident like this could end up in court. Therefore, public liability insurance will cover those legal costs and any compensation you are required to pay.
Employers' liability insurance. If you run a business involving employees, you must have this form of insurance. If your staff members get injured or ill while working for you, this insurance policy will protect you against the cost of any compensation claims they make. However, there are big consequences if you are found not to have this insurance when you need it: you could be fined thousands of dollars every day that you're not correctly insured!
Professional indemnity insurance. If a client has lost money because of bad advice or your work has caused them even bigger problems, they may take legal action against you. If this were to occur, professional indemnity insurance covers you against any losses you may face.
As always, the cover you decide to go with needs to fit the specific needs of your business. Therefore, it's important that you fully understand these needs when you research the best insurance cover for you and your business.
The Cost of Insurance
Business insurance is invaluable, but as you would expect, it comes with a cost. It's hard to gauge precisely what these costs will be, but a lot of it depends on a few different factors about your business.
The type of business you own. If the business is in a high-risk field, such as things like construction or investment, you will be dealing with higher risks, requiring higher levels of cover, culminating in a higher bill.
The level of cover you need or want. Logically, the higher pay-out you'd like, the more you will pay in premiums.
The level of excess you are willing to pay. This is the constant gamble when it comes to any insurance. There's always a compulsory excess to pay, but you can decide on the voluntary excess payment. You can lower the cost of your premium by choosing a higher voluntary excess payment, but when you need to make a claim, you will need to pay more out in excess. However, if you can guarantee that you will have the money to hand that will cover this excess in the event of a claim, then this may be a worthwhile way of reducing the cost of your insurance. 
The size of the business you operate. A bigger business is going to have a bigger premium. As a company grows, so does the list of products they manufacture, the contracts they handle and the employees they are responsible for. So the larger the business, the larger the risk and the larger bill you'll get for an insurance policy. 
Finding the best insurance for your business may involve a lot, but remember that help is out there. You will be able to work with peace of mind knowing that your business is protected against a hefty bill if things go wrong. As a business, you will also improve your reputation and prove your credibility as customers know they are in safe hands. 
You may also like: Updating Your Business Insurance Policy
Image source: Shutterstock.com