Click here to get this post in PDF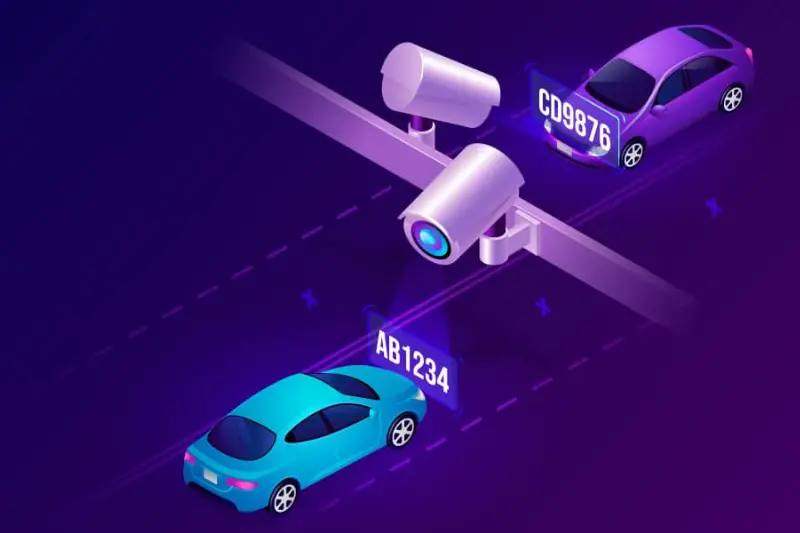 Automated license plate recognition is a widely utilized technology in the automobile and security industries. It has revolutionized how individuals and security agencies collect license plate information. This cutting-edge technology, which uses computer vision, machine learning and object detection, automates various processes and boosts security measures.
These capabilities make an ALPR solution a crucial tool in traffic control, parking management and law enforcement. By utilizing optical character recognition, an ALPR solution with ANPR cameras can accurately obtain alphanumeric data from license plates, allowing for rapid identification of automobiles.
What's License Plate Recognition?
License plate recognition (LPR) goes by several names, which include the following:
Automatic License Plate Recognition (ALPR)
Automatic Number Plate Recognition (ANPR)
Automated License Plate Readers (ALPR)
Car Plate Recognition (CPR)
It's a technology that individuals, government agencies and businesses can use to track and identify vehicles.
How Does a License Plate Recognition Work?
A license plate recognition system typically uses a high-quality camera to capture vehicle registration plates' information (images). Once the camera captures the image, an algorithm helps compare the photo against a dataset of number plates.
The image goes through various processes, including photo processing and optical character recognition (OCR). During optical character recognition, a unique algorithm helps convert the characters in the license plate in question into alphanumeric codes the system can match to those stored in a database.
Regarding image processing, algorithms analyze the photos and determine whether certain conditions and requirements have been fulfilled, including shape and size. The ANPR or ALPR solution compares the automobile license plate data against a database of registered plates to recognize the vehicle. After the identification process, the ALPR system can track vehicles in real-time and keep data for future use. Here is a summary of the entire license plate recognition procedure.
Capture license plate images
Analyze with optical character recognition
Obtain data for identification
Applications of Automated License Plate Recognition
Automated license plate recognition combines different technologies such as video analytics SDK, machine learning, and artificial intelligence, as well as deep learning, image processing and computer vision. With these technologies, an automated license plate recognition system provides different analyses for various industries, including:
Law enforcement
Access control
Congestion detection
Motorway road tolling
Speeding detection
Wrong way detection
Illegal parking
Parking management
Vehicle counting
If you want an ALPR solution to use in any of these sectors, be sure to work with a leading provider with a proven track record. That way, you'll find a high-quality solution that excellently handles every task you need.
You may also like: Top Ways to Protect Against Cyber Hacking and Surveillance, or How to Stop Being Paranoid on the Internet
Image source: stock.adobe.com