Click here to get this post in PDF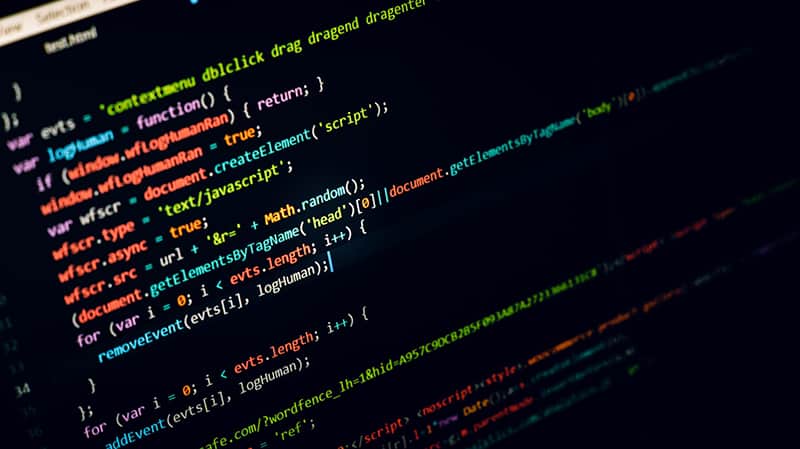 Each user wants his private data and personal files hidden from prying eyes, so that confidential information is known only to him, and no one can get access to it. You do not need to be a pro in the field of IT technologies to protect your information security. It is enough to know a few important tricks to bypass hackers' traps and secure yourself against hacking.
The following are the main ways to protect yourself from surveillance and hacking on the Internet. It is important to understand that they do not provide an absolute guarantee, but they significantly increase your cyber security level.
VPN is a virtual private network, which purpose is to protect user data and their transmission by encrypting and completely hiding the real IP address. When you use the service, no one can intercept your traffic and determine your geolocation. Another advantage of a VPN is that you can access blocked websites that are not available in your country.
Install RUSVPN for Windows, and you can always safely connect to public Wi-Fi without fear of being hacked. It is a safe and effective technology to enhance your privacy on the web.
Think carefully before uploading data to the cloud
Such actions are not always logical and justified, despite the fact that many large companies and firms use cloud storage for their corporate data. Of course, such services are safe, but only if you know exactly how to use them correctly. If you accidentally publish data that should have remained secret, it will be too late to remedy it.
For maximum protection of private data, it is best to copy it to an external medium (flash drive, disk), rather than transfer it to the cloud.
Do not link all accounts to each other
Linking accounts to each other is convenient for you, of course, but also for hackers. Yes, you optimize your digital information in this way, but also increase the risks of hacking.
Consider security as a password and come up with a strong cipher
You shouldn't set the parameters of the mother's maiden name or your favorite pet/dish/city as proof of identity, and then publish posts about it on social networks. All data in the security section must be secret, for example, you can use a random phrase. If your code is available in public posts, there can be no question of any security.
Check the safety of the website itself when entering payment card data
If you need to enter payment details, make sure that this web resource is protected. The lock icon at the beginning of the address bar serves as its proof. At that, the address must begin with the letter combination "https://", which indicates the safety of its traffic.
Use two-step authentication
When logging into an email or social media account, e-wallet, or booking account, it is recommended to use two-factor authentication to make it more difficult for hackers to bypass security. This method implies that, in addition to your login and password, you must confirm your identity through a mobile device – you will receive an SMS with a code or an incoming call. In this case, a hacker will not be able to break into your accounts.
Use strong passwords
Many people know this warning, but they don't always use it. In 2014, the combination "123456", which was easy and quick to crack, headed the top of the most popular passwords. The more complex the password, the more randomly assigned uppercase and lowercase letters and symbols and numbers it contains, the better it is. Never use your date of birth, car number, family names, or surnames as a password.
Use PGP for private and secure correspondence
PGP, or pretty good privacy, is a simple form of message encryption that uses both public and private keys. The information with which the message is encrypted is identified as a public key. All persons who will receive encrypted messages must keep the key available, which allows receive and decrypt them. A private key is a code for a single user.
This technology can be compared to a box and two keys. The sender wrote the message and closed it in the box with his key. And to decrypt the contents, the recipient opens the lock with his own key.
You can create such a key right in your browser, but it is best to use the special tool GPGTools. This program is popular and in demand among those who are worried about their safety. To generate your own key, select the File and then New Key option.
Data input
You enter the necessary data and a passphrase, which serves as the basis for creating a key. No one can pronounce it, all the more, send it by email. It will be a long phrase from a random set of letters and symbols.
The key is ready
When the key is generated, a short sequence of bytes called Fingerprint will be presented to you. If you call the copy command, you can paste it, for example, into a notepad, and then the whole phrase will be displayed. This key shall be passed to the person who will send you messages with their preliminary encryption. For decryption of the received message, use your private key.
Turn on Tor if you want to surf the Internet anonymously
The Tor browser is useful for anyone who wants to hide his real IP and visit sites on the Internet anonymously. Its principle of operation is similar to traditional browsers, only with additional encryption and hiding user data. The established long chain of requests allows the transfer of data from the user to sites within its subnet framework so that the original source cannot be traced.
Tor is somewhat similar to a VPN, but it slows down web resources' connection and loading speed. But if the government can force VPN providers to declassify user data through the courts, there is no such threat with an anonymous browser. You can quickly download and install it for your work.
After starting the browser, you simply click the Connect button. If necessary, additional settings may be required through Configure.
When you are connected to Tor, the entire Internet is open to you, and you can visit websites that were previously blocked or restricted due to regional requirements.
Use ad-blocking utilities to keep your privacy
The blocker program is useful because it protects the user from annoying ads, but, on the other hand, it deprives of earning money on the websites you like and often visit. We recommend you to create an exclusion list so that ads are allowed on your popular websites.
Such utilities can be considered as a useful tool for enhancing your privacy on the Internet. They block not only ads but also hidden tools used by companies to track your actions and collect data about you.
Install the Ugly Email extension in the Google Chrome browser
Today, you can find many tools that help track emails and inform the sender that the letter has been delivered and even read by the recipient. If you install the Ugly Email extension in the Google browser, you can find out who has followed your mailbox. At that, you don't even need to open the received letters. The utility will control emails that are tracked by such programs as Streak, Bananatag, Yesware.
---
Keeping Your Passwords Safe: The How to Guide
---
Prohibit collecting data by Facebook advertisers
By default, each user gives permission to Facebook developers to collect private information for targeted ads selection. But you can always cancel this action by following a simple instruction:
go to Settings;
Select Ads and turn off advertisements.
In the same section, you can make proper settings so that no one can see your social actions, delete all your preferences, etc.
Turn off tracking in Google account
Google always monitors its users by collecting data on habits, websites visited, products purchased, etc. But you can easily disable this option to ensure your privacy.
Image Source: Unsplash.com