Click here to get this post in PDF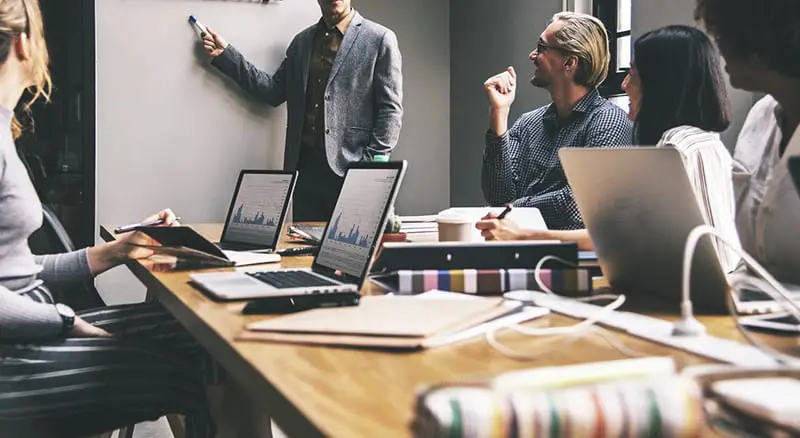 It's a business model that some companies thrive upon, but few would disagree that lead generation is a complex beast that can keep even the most established sales and marketing teams awake at night.
It's for this reason that so much information is published about the so-called correct ways for business to be conducted when it comes to lead generation. However, with markets constantly changing, it won't come as a surprise to read that much of this information is actually misinformation. This is the reason behind today's guide, as we reveal four of the biggest myths that regularly come about when it comes to the business of lead gen.
Myth #1 – Lead numbers can't be dialled up easily
If you fall into the start-up category, it can be easy to think that it's impossible to increase your lead levels.
Fortunately, in today's day and age, this isn't necessarily the case. Firstly, sales intelligence data is much more readily available, while all of the online marketing channels that focus upon set demographics means that targeting potential customers is easier than ever before.
Myth #2 – All leads are equal
It's interesting to see how much emphasis that some businesses place on lead numbers, when in isolation this is a metric that doesn't make them a dime.
In short, leads are nothing without a conversion. It means that you might send twice the amount of leads to your sales team one week, but still reap the same amount of revenue. This is because the leads aren't of the quality required to convert.
As such, make sure that you always look at the big picture when it comes to leads numbers, and realise that you are in this business for that final sales total.
Myth #3 – Your sales team are the only department to gauge lead quality
Next, let's talk about the role of your sales team when it comes to these leads you have drilled up.
Let's not forget that they are a hugely important cog in your organization and without them, you won't be closing any deals! However, let's not also forget that their time is precious.
In other words, asking them to determine lead quality is a waste of time. Sure, they know their customers better than anyone else, but it's a huge drain of their time to "investigate" every lead. Instead, this should be done in combination with your marketing team. You can set out your metrics for a good lead, and compare to see if a lead in your database satisfies such requirements. You don't have to reach out to all of your leads by any stretch of the imagination.
Myth #4 – Lead nurturing isn't important
Following on from the previous point, let's move onto lead nurturing. As we have already alluded to through various points of today's article, all leads aren't created equally.
One of the best ways to produce only the best leads for your sales team is to nurture them. In other words, you can warm them up with subtle, relevant information, that might persuade them to turn to your company at a later date.
Without this nurturing phase, your sales team will be wasting a lot of time. The leads won't convert immediately, and you'll simply turn these potential customers off before they know enough about your product.
You may also like: What Is the Meaning of Pipeline in Sales and Marketing