Click here to get this post in PDF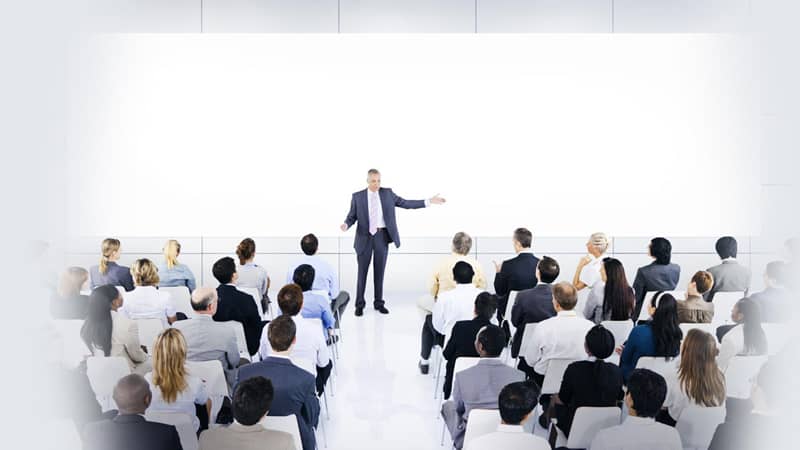 Accomplishments in business are often hinged on one many different aspects – hard work, knowledge, skills, persistence, to name a few. But the single most significant element that can make or break your future success is communication.  
Take the English language, for instance, it is spoken in almost 70 different countries and growing, and if you are a modern-day personal and professional development junkie, then taking a course in corporate language English would be something of considerable note.
What is Corporate Language Training all about?
Corporate language training classes are customized language training programs that are specifically designed for professionals from all industries, who run busy lifestyles and perhaps don't have the time to do it themselves.
This training is geared towards helping them acquire the language skills, both spoken and written, necessary for the working environment, be it for a particular role or a particular company, and all this is done in the shortest possible time-frame, on-site and either in groups or individually as per preference.
A Few Reasons to Choose This Type of Training Are Below
Learning Industry-Specific Skills
Not only do you improve on your corporate skills, but as a student of this training, you will also be exposed to multidimensional and industry-related skills, such as practical responsibilities like creating business letters or white papers for clients -skills which are indispensable to any work place. Find out more here.
Focus on Current News, Trends and Services
In these types of classes, the curriculum uses current literature complemented with articles from real-life case studies and magazines or reputable publications. This can only mean an opportunity to cover all your basis, from Public Relations to Marketing or Business Administration, as well as the use of up-to-date technology used in different academic services industries, to new e-commerce trends for small businesses.
The projects and their individual assignments are founded on both historical, as well as current news. Hence, you stay with the times as opposed to learning out-dated material.
Understanding Different Theories
In today's business world if you strive to climb up the corporate ladder, the two things that also play an imperative part will be your creativity and your rational thinking.
Training yourself on the way a business and its facilities operate, allows you to understand different facets from different perspectives. It enables you to be more engaged when, for example, you were to be working in that specific environment. So, you understand the reason behind the various processes and trends of an industry. Helping you to think more laterally.
Gaining Confidence
Part of the curriculum also covers tasks like reading exercises, presentations, writing tasks and enhanced listening skills, done in the training room and usually in front of teachers and peers. This helps you expand on the self-assurance needed both personally and professionally in any work place. Gaining a sense of sincere confidence is one of the most important skills for personal achievement : https://www.inc.com/john-brandon/10-ways-to-build-your-confidence-at-work.html
You now understand the often-complicated corporate milieu. This type of training will safeguard your proficiency in the use of and display of, a more professional and articulate way of email communication, proofreading and editing of business documentation.
Not to mention the positive impact it has on the company itself with things like better team work, high employee morale which leads to high productivity levels as well.
Corporate Interpersonal Skills
Attending a Corporate Training session also comprises of regular group activities, which prepares trainees to work with specialists from all walks of life. The added advantage being the sharing of ideas and becoming more open-minded to different cultural backgrounds and nationalities.
Fruitful businesses, especially ones with international branches, thrive when their employees are capable of working in a candid manner with everyone regardless of their backgrounds.
This is because having this skill helps you when, for instance, relocating to another branch or moving to another country to look for a different type of employment, it increases your chances across international markets.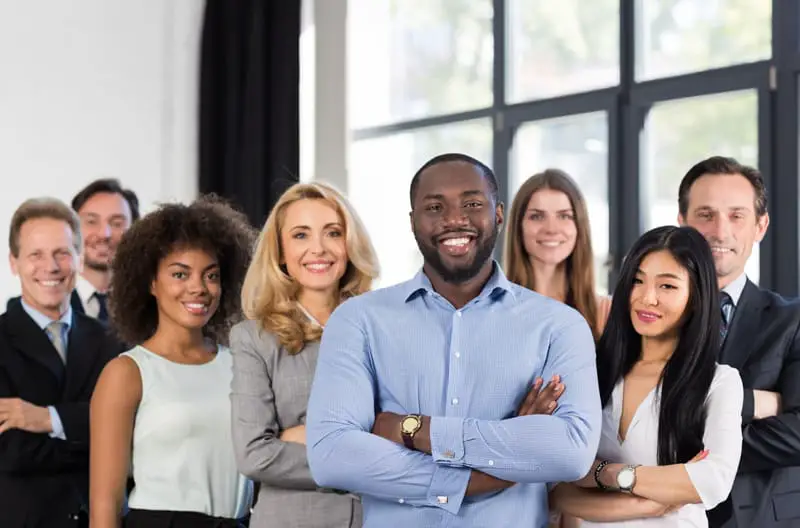 Industries that can benefit from this skill:
The four types of industries that can benefit from sending its staff on this training are:
Primary industry – those that are involved in extracting raw materials for e.g. farming, fishing, and mining.
Secondary industry these are the production and manufacturing segments like steel and vehicle manufacturers.
Tertiary industries – usually provide a service for example Support work, nursing, and teaching.
Quaternary industry – is the industry that comprises of research and development like Robotics and Technology companies (IT).
In a nut-shell, if you work for any company that involves communicating with other people, it would be advisable to partake in a corporate training program.
You may also like: 5 Key Aspects of Communicating Body Language in Business