Click here to get this post in PDF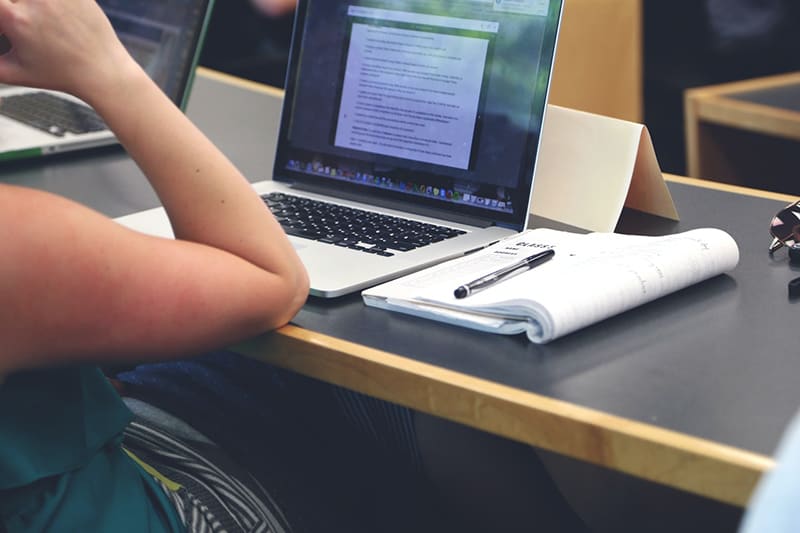 It really doesn't matter whether you work in a small or a big company. When it comes to business, learning English – and how to use it in a professional setting – is a must. To an average native English speaker, this sounds like a ludicrous idea. After all, it's very easy to believe conversing in English fluently is all you need to get by.
However, this is where the problem lies. Conversational English can only help you get your messages across clearly in regular situations, not when you are in the workplace. In an environment like this, you have to remember that you are not just interacting with your friends. Instead, think of the people in the workplace as your colleagues, superiors, and prospective clients, which means you also have to treat them with the utmost respect. In short, you have to maintain a certain level of professionalism.
Take, for instance, court proceedings. In scenarios like this, lawyers are encouraged to deliver their speeches with gravitas. Otherwise, judges might not take them seriously, thus, compromising the whole case.
This is where your knowledge of Business English, also called professional English, comes into play. Contrary to conversational English, business English is formal and dignified. It requires you to get familiar with a vast range of vocabulary depending on your profession. Not only does Business English signify your proficiency in the language, but it also shows how earnest you are in your job.
Additionally, Business English addresses challenges encountered in cross-cultural communication. It standardizes your vocabulary, style, and tone to avoid offending people from different backgrounds. Such problems are precisely why the importance of learning Business English in the workplace simply cannot be overemphasized.
If you have been working in your own field for a long time, this should be nothing surprising to you. Still, you might notice that new hires tend to lack in this area. Sure, they know every nook and cranny of your industry, but they fail to articulate the language of your business eloquently. As we said, it is often an overlooked subject which is why it is time to train your team to learn professional English to better reach business objectives.
How to Get Your Employees to Learn Business English?
There are many ways to promote professional English speaking in the workplace. The most obvious way is, of course, to hold English language training for employees. Understandably, however, you might have apprehensions about this, especially if your company is on a tight budget. The demand for such corporate English training has risen exponentially over the past few years. Unfortunately, many have chosen to capitalize on this reality and have turned it into a lucrative enterprise.
But Preply is different. They put a premium on education, rather than on the business. Through their affordable Preply Enterprise program, they can teach your employees how to speak professional English, write business correspondence, or even become a confident and convincing presenter! You can rely on them to help you reach your professional goals and stay on top of your game. Let's take a quick glance at why they are one of the most trusted educational platforms these days.
Quality Tutors. Preply tutors are highly experienced. They are carefully selected to ensure that your employees' learning expectations are met through high-level proper guidance.
Individual training. Your employees have different needs. They can focus on them individually through 1-on-1 private lessons with tutors. With this, you will be able to harness their full potential.
Progress tracking. Keep your employees' skills in check! Through Preply's English placement test, your employees are going to set their eyes on their goals and work continuously to achieve them.
Absolute flexibility. Your company is probably busy and bent on meeting deadlines these days, which is why Preply's corporate English training is done online! This means your employees can learn anytime, anywhere even if they have a very active lifestyle outside of work!
Learning Business English calls for so much time and conscious effort on the part of employees. This is why you have to set specific goals. By the end of the course, make sure that each of your employees is capable of performing tasks effectively.
How Do You Cultivate Their Skills in Business English?
Now, let's say that your employees have successfully completed all the courses in the Preply Enterprise program. What should you do next? Do you stop promoting Business English?
The answer is a categorical no. The journey does not stop there. Presumably, your employees now have a good grasp of Business English. Nonetheless, it's still up to you to turn their theoretical knowledge into a practical understanding. That means you have to keep reinforcing their learnings. Surely, the last thing you want is for the budget you allocated for their training to go to waste. Here are a few tips to avoid this:
Expand their vocabulary every day. The whole idea is simple and fun, but it could be a golden opportunity to fill gaps in their knowledge, if there is any. Start by giving a word or a phrase used in Business English. Then, have everyone construct sentences that incorporate your word or phrase. Try to do this every day until their lexical choices become sophisticated enough to impress clients.
Encourage them to read or watch the news. Each day, you can ask someone to provide the previous day's news to you or to everyone on the team. Ask them their views about it and foster a healthy discourse. This is a good way to expose them to Business English. Plus, you're helping them stay abreast of the affairs around them!
Give them more relevant tasks. Have them write business proposals or emails to actual clients. Let them speak at small presentations or meetings on your behalf. Just give them something to work on and show them that you believe in them. This way, they get to use what they learned to respond to real-life situations. Soon enough, you will be able to trust them to do things without your supervision.
Learning Business English is genuine work, but with Preply's program coupled with your constant motivation, your employees can lead your company to success!
You may also like: Is Corporate Language Training for You?
Image source: Pexels.com