Click here to get this post in PDF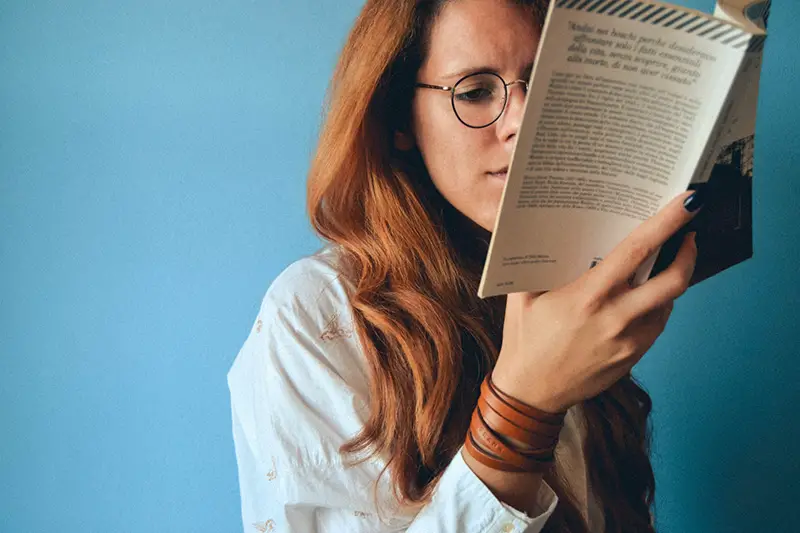 Introduction
Many people learn English as a second language to a high level, with some people having the ambition to work or study in English at university. Taking the first step towards this goal can feel intimidating, and many people don't feel confident using business English with no practice. However, learning English for business can help enhance your current English language abilities and assist with your transition into the professional environment confidently. If you are still unsure if you want to learn business English, here are ten reasons why you should learn English for business.
1. Job opportunities
With English being the business world's primary language, using your English abilities in the workplace can open up many more job opportunities for you. Teaching English will be one of the opportunities you will have since, as we all know, Teaching English is in demand these days because of the pandemic. Also, opportunity to find jobs and teach English especially Online ESL. In addition, it has many ESL companies where you can apply and get a job—so having a TEFL certificate will be an advantage for getting hired not just in the ESL world but also in other job opportunities. Therefore, whether you're looking to make a career move or seeking a promotion, learning English for business will certainly help you progress within the corporate world, which is an excellent reason to start learning English for business.  
2. Learn how to apply for jobs in English 
If you are looking to apply for roles in English-speaking organisations, then learning English for business can be incredibly useful! Many Business English courses will have lessons focused on how to write a CV or Resume in English and what to include (and not to include!) in your applications. These lessons can be beneficial if you have not worked in the English-speaking business world before, as employers' expectations for job applications may differ from your home country.
3. Getting through a job interview in English 
Job interviews can be challenging, and if you are going for your first interview in English, it can feel intimidating. However, learning English for business can help you prepare for interviews by understanding the types of questions you may be asked, how to respond to different kinds of questions in English, and essential interview etiquette to be aware of in English-speaking cultures. Focusing on job interviews as part of your business English learning can help build your confidence when interviewing for positions in English to improve your chances of landing your dream role. 
4. International career
Many people have the ambition to work abroad or want to have an international career, and learning English as a second language can be the perfect step to making this a reality. Speaking English in the corporate world is vital because most people in the business world speak English as their first or second language. By taking the initiative to learn English for business, you are demonstrating that you have put effort into gaining the skills needed to thrive in an international working environment. In the long term, this will help you advance in your career and open up more job opportunities abroad. 
5 Higher pay 
Learning English for business will allow you to apply for higher ranking positions in the corporate world, as a high level of English is often required. A benefit of securing a higher ranking position is a higher salary. The language school Wall Street English estimates that your English ability can increase your salary up to 25% on average. So if you are looking to increase your salary, then learning English for business is the perfect opportunity to improve your skills and grow your income. 
6. Attract more clients 
Another benefit of knowing how to use your English abilities in the business world is that it will help you attract more clients to your work. English is one of the most spoken languages, with an estimated 1.628 billion English speakers worldwide. The ability to communicate effectively with over a billion people opens up tremendous opportunities and can help attract more clients and grow your business.  
7. Improve your ability to negotiate In English 
One vital skill for navigating the business world in English is the ability to negotiate. Learning English for business can help with this, as you can practise how to make a great business deal and learn what to consider when negotiating in English. It can feel intimidating at first if you're not sure what to do. However, using your time learning English for business to build up your confidence in negotiation will help you make new connections in the English-speaking corporate world and possibly open up many more opportunities. 
8. How to deliver engaging presentations in English 
One crucial skill to have in the corporate world is presenting your ideas coherently, which is no exception in English-speaking countries. By learning English for Business, you will learn how to carry out presentations confidently in English. Whether you are uncertain about what exactly to discuss in your presentation, to understanding the cultural aspects of business in the English-speaking world. Learning business for English can help you use your language abilities to successfully present your ideas and engage an English-speaking audience.
9. Learning vocabulary unique to the office 
If you are planning to work in an English-speaking office for the first time, there are many phrases and vocabulary that are unique to this environment and that you may not have come across before. This is where learning business English can help, as it will assist with understanding office jargon such as' Let's touch base' or 'I'm brainstorming ideas'. Hopefully, this will help you to understand what your colleagues are talking about at work.
10. Studying for a business-related course in English 
If you're a student planning to study certain courses in English such as business, economics or management, then learning English for business is essential. Starting to learn English for business will give you a head start, as you will understand business terminology in English and develop your language abilities to make the transition on to your new course with ease. Even if you are studying for a non-business-related course in English, it may also be worth considering learning English for business, as you will need to know the etiquette and skills to succeed in academia, such as formal writing and delivering presentations.
Conclusion 
And those are ten reasons for studying English for business! As you can see, there are many benefits to learning business English to help to advance your career or to complement your studies. If you are looking to develop these skills or achieve goals that require you to use your English for business, then why not start learning today!  
You may also like: Best Known Steps to Learn and Speak English Fluently
Image source: Unsplash.com