Click here to get this post in PDF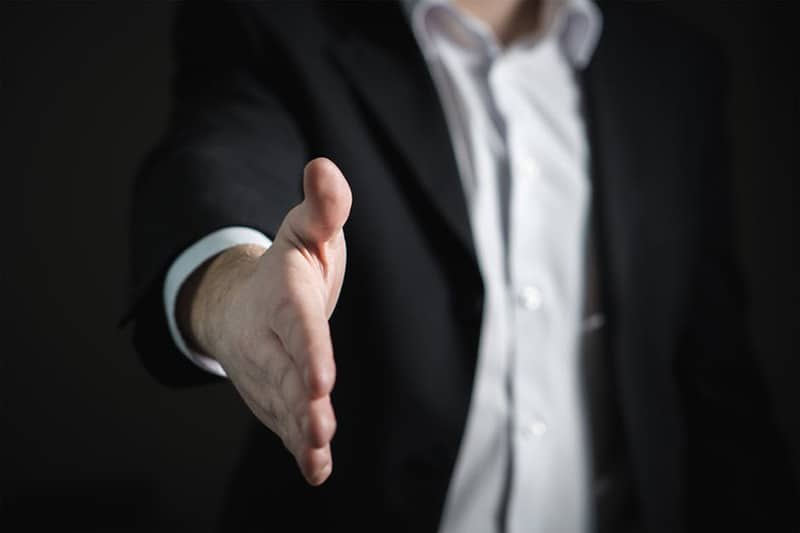 Did you know that in 2018 there was an estimated increase of franchise establishments by 1.9% to 759,000 locations?
That is according to the International Franchise Association, who also reported that with this expected growth there will be employment opportunities for 8.1 million workers.
It seems like there's never been a better time than now for purchasing a franchise. Keep reading, to discover the pros and cons of buying into a franchise.
What is a Franchise?
Starting up your own business can be a very stressful and time-consuming job in itself. Then you have to run your own business which also takes time and the financial risks can be high.
This is why some aspiring entrepreneurs look into buying a franchise business, as it means that they can still be their own boss but not risk so much. 
But what is franchising? Franchising is an arrangement where the franchisor grants the franchisee the right to operate under its trademark and/or tradename. The franchiser also allows the franchisee to use the business systems and processes, produce and market a good or service.
For example, the popular fast-food chain restaurant McDonald's is a franchise business. So, if you wanted to open a McDonald's restaurant in your area then you could use their trademark but still be your own boss. Food businesses are not the only available franchising opportunities available. If you're an artist and want to turn a hobby into a business, opportunities such as art studio franchises are now an option, conducting art workshops for kids and adults alike.

Franchise Pros and Cons
Of course, like every business set up, there are advantages and disadvantages of a franchise that you need to consider before you open your own franchise business. 
Just because you have a franchise, it doesn't mean that it will be successful. You also need to keep investing money in it, the same way you would your own business.
Carefully consider both the disadvantages and the advantages of a franchise before hastily jumping in:
Advantage 1: Use a System That Already Works
One obvious advantage of a franchise is that you don't have to start from scratch.
When you set up your own business and have to do market research, develop business plans, and test your product/services. Whereas a franchise already has a system that has been tried and tested.
Advantage 2: Change Roles/Career Without Experience
Another advantage is that you can start a new job or even choose a completely different career path. The best part is you don't need to have previous experience in that role.
Franchisors offer support and training for their franchisees, which helps you to learn all about the business and how their company business model works. This can save a lot of time because the company will be able to share their tips, tricks, and secrets about how to run a successful business.
Advantage 3: Brand Recognition
Building up a brand and ensuring customer loyalty can take years, however, if you use a franchisor who is already well-known and respected, then your business is more likely to succeed. 
Brand recognition is key to business success, so for example, if you franchised with HealthyYou Vending then your business name would be instantly recognizable for customers and they would be happy to trade with you.
Advantage 4: Help With Marketing
Another advantage of starting a franchise is that you can receive additional support for marketing and advertising. Big brands often run nationwide campaigns that are broadcasted on TV, radio, and online, so this helps to give your franchise business more exposure. 
The franchisor you work with might also be able to help give you resources and information on how best to market your business. Some franchises offer franchise marketing plans, which provide detailed information about market analysis, strategy, and budget.
Advantage 5: Easier Financial Support
And finally, another advantage is that operating under a franchise might make it easier for you to secure the finances you need. Whether you're starting your own business or considering starting a franchise, you'll need finance to invest in the business. 
SBA loans are often favored by those looking to embark on business ventures, however, these loans have a lot of requirements that you need to meet. SBA reserve a selection of their loans for franchises, which means that it might be easier for you to get the loans that you need.
Disadvantage 1: Following the Rules
A lot of people like to start their own business and be their own boss because they can make their own rules. However, one big disadvantage of a franchise is that you need to follow the rules, regulations, and the system which is already in place.
This can be quite infuriating for business owners, especially if they feel like there are better ways to go about certain business tasks but the company doesn't listen to them. 
Disadvantage 2: Investment
Another disadvantage of starting your own franchise business is that you might have to initially invest a lot of money into your business. Franchisees might need to pay an upfront franchise fee and monthly royalty fee. 
This can all add up to a lot of money, and then there's the risk of not being able to get enough loans to cover the costs of your investments. 
Disadvantage 3: Contract Agreement
Another disadvantage is that you are bound by a contract such as the Franchise Disclosure Agreement to follow all the procedures of what you can and can't do. If you break one of those rules, then you might find yourself without a business pretty fast. 
Contract agreements also restrict you from closing your business, if you decide you no longer want to run it. As this all depends upon the terms that you agreed to. For example, you might have to stay in business for a minimum of 5 years before you can close.
Is Buying into a Franchise Right for You?
Buying into a franchise is not for everyone and entrepreneurs need to weigh up all the pros and cons in order to decide whether it's the right choice for them.
Make sure you do plenty of research into your options and draft up plans on how to go about starting.
Check out some of our other business articles for useful tips and insider information.
You may also like: The Future of the Franchise