Click here to get this post in PDF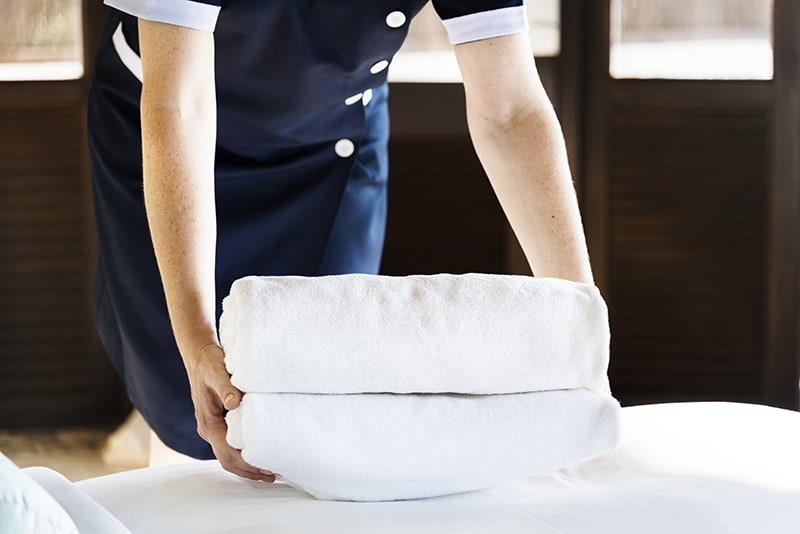 Thinking of starting an exciting new business venture?
Then consider the benefits of becoming a cleaning industry franchisee. This high-demand sector boasts relatively low investment and consistent revenue, making it an attractive choice for first-time and veteran entrepreneurs alike. And if you go down the franchise route, you'll get the expertise and support of a well-established business model to guide you along the way.
Here are five reasons why taking on a cleaning franchise from a reputed platform like Franchise Search Engine would be the best business decision you ever make.
Low start-up costs
Unlike a restaurant or retail outlet, buying into a cleaning franchise doesn't mean you have to put your entire life savings on the line. One of the biggest advantages of the cleaning industry is the low overheads—no outlandish investments in inner-city real estate, expensive equipment, or fancy décor required.
Once you've settled your modest franchise fee, all you need is a roster of staff, basic cleaning supplies, and a non-descript office/warehouse in a low-rent part of town. Lower start-up costs mean lower risk, so you won't suffer through sleepless nights worrying about financial ruin.
A consistently high demand
There's no denying a large portion of the population places high importance on keeping their living and working space clean. So long as there are dirty offices and homes around Australia, there will be a strong demand for services to tidy them up again. And the market is only going to increase with public apprehension in the face of COVID-19.
What's more, the cleaning industry is immune to seasonal cycles and social trends. While other businesses operate at the mercy of cultural shifts, cleaning is a constant necessity that never goes away. 
Dependable and predictable revenue
Although one-off cleaning jobs do pop up now and again, most clients contract regular cleaning services every day, week, or month. And that kind of recurring revenue brings dependable cash flow into your business, reducing anxiety for the entrepreneur and making it easy to plan future expansions.
Cleaners also get to charge for their services upfront, so there's no need to chase up invoices, and you can always predict how much money is coming in each month. Couple that with the constant, non-seasonal nature of the industry, and you've got consistent revenue you can rely on, month after month.
Franchise guidance and support
Starting a business from scratch is a scary prospect, and most entrepreneurs take years to identify and implement the optimal procedures, assuming they ever get there at all.
Although franchising requires paying a fee upfront, you'll be buying into an already-proven business model with a better chance of success. Aside from taking care of the marketing, the brand will provide in-depth training and support across all aspects of the industry—they want you to succeed as much as you do.
Being part of a franchise means having a mentor to turn to for expert guidance and advice. Expect to receive comprehensive training on everything, from recruitment to bookkeeping and building up your client base.
Freedom and flexibility
Once you've learnt the ropes and gotten your cleaning franchise off the ground, you'll enjoy all the freedom and flexibility that being a business owner affords. You won't have to do any of the cleaning yourself, and successful franchisees take on staff to manage the main administrative chores. And that means you'll have plenty of spare time to spend on yourself, whether it be quality time with the family or regular fishing trips with the boys.
Yes, you will have to put in the hard yards during the initial phase—starting any business, franchise or not, requires a lot of hard work and dedication. But once you've got the ball rolling and constant cash flow pouring in, your work-life balance will tip heavily in the right direction.
Whether you're looking to start a cleaning franchise in Melbourne or elsewhere in Australia, there's ample opportunity to grow a business in this industry. Always do your research and invest in a well-established company you know you can trust.
You may also like: Is Buying into a Franchise a Good Idea? Pros and Cons to Consider
Image Source: Rawpixel.com