Click here to get this post in PDF
Major investors are more inclined to invest in gold directly through bullion(99.5% pure gold, converted into coins or bars for investment purposes).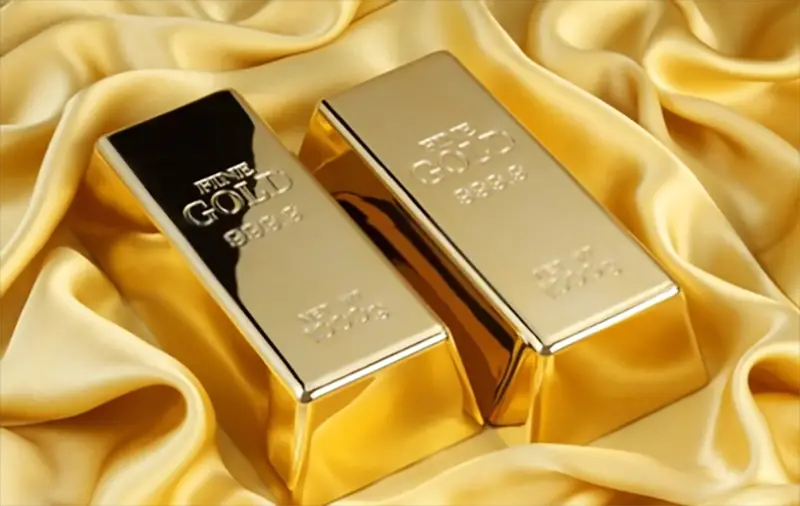 There are several options of physical hold and you can buy gold with investment/trading tools. Gold is generally considered a solid commodity investment, and in times of market turmoil, many consider it a safe haven.
If you are interested in adding gold to your arsenal, you cannot just go to the bank and start buying gold bars. You should understand the following advice on how to buy gold and know things to consider before buying.
One of the most popular strategies to add gold to your wallet is by investing in it. This can be achieved in a number of ways. Here is a guide to kick-start your investments after buying gold bullion.
Invest in Gold ETFs
With the help of Exchange Traded Funds (ETFs), investors can pool their funds into a fund that encompasses a portfolio of securities, from stocks to bonds to commodities. Gold ETFs are a common ETF product that can monitor the value of gold.
When you invest in a gold ETF, you do not own physical gold. Instead, the shares in your fund give you access to gold, be it physical gold, gold futures, or gold corporations. 
An ETF issuing company (not you) is a company that invests in gold or buys and stores physical gold. To purchase gold ETFs, use an investment portfolio. Few samples of the best gold ETFs are given here:
SPDR (GLD): A fund that allows investors to obtain gold bars.
Aberdeen Standard Physical Gold Stocks (SGOL): A fund that allows you to sell and buy physical gold.
VanEck Vectors Gold Miners (GDX): A fund made up of several major mining companies.
Here are a few more things to know before you invest in gold.
Invest in Gold Futures
Gold futures are another form of gold investment. For gold futures, you agree to buy gold from the seller at the agreed price on a specified date in the future under a financial contract. After that, these contracts will be exchanged on a stock market.
Return on investment in gold futures is based on speculation.
Depending on the position, you expect that gold prices will increase or decline in the future. With gold futures, you only need to pay a fraction of the total price, and you can own a large amount of gold cheaply. 
So, if the price of gold increases, your 'futures contract' will be more valuable and you will be able to sell more to benefit from the ever-changing price of gold.
Most gold futures investors do not purchase physical gold from the seller under a contract. Instead, they simply take advantage of changes in market prices.
If your price forecast is successful, it is worth it, but you could lose a lot if you predict wrongly.
Where can you buy gold futures? 
A futures trading account may buy gold futures since they are exchanged on an exchange, however, the options are typically restricted. 
Invest in Gold Mining Stocks
Investing in gold mining holdings is a popular way to invest in gold. When you invest in gold mining companies, you invest in a gold mining operation, as the name hints.
This is a more comprehensive way of investing in gold. It means you do not have to bet as much on actual raw materials as you do on gold mining companies.
The share prices of these mining companies are based not only on the price of gold but also on the management, production costs, resources and exploration, and other factors that make up the mining companies' expected future earnings.
Where can I purchase gold mining stocks? 
You can buy gold mining stocks from your trading account.
Ways to Buy Physical Gold
If you are in the physical gold market, you have several options.
Buy Gold Bullions
Compared to other commodities, it is easier for ordinary investors to get gold as people can easily buy gold bullion from precious metal traders or, in some cases, from banks or brokerage firms. 
Buy Gold Bars
Gold bars are the most popular metals among gold, silver, and platinum. It is classified by weight and is generally sold in bars, coins, or bullions.
Not only are gold bars amazing, but they are also often promoted as the most cost-effective way to purchase real gold and the best choice for big purchasers due to their low premiums. 
However, the costs of dismantling the gold bars are high and may require you to pay for laboratory, refining, and processing costs.
Buy Gold Coins
Gold bullion coins are made from precious metals like gold. The United States Mint, a subsidiary of the United States Department of the Treasury, produces gold and silver coins to ensure their weight, content, and purity are pure?. 
Due to the rarity of the coins, they are easier to sell and trade and can be sold at a higher premium than gold bars. The regular gold coins produced by the United States Mint are called 'American Buffalo' and 'American Eagle'.
Where to Buy Physical Gold
 If you are looking to buy gold coins or bullion, you can choose:
Gold Traders: One of the really popular ways to purchase gold is by precious metal merchants, some of which could be found on the web. If you choose this route, you will be able to compare the exchange rates of many investors with the gold exchanges on the Internet.
However, it is important to only buy from reputable traders. Gold bonds tend to be close to 2%, so, beware of all investors who charge a premium of 5% or more above the spot price of gold. You should check the dealer's transaction logs and customer reviews and inquire about the buyback policy.
Avoid buying gold at a discounted price or from pawn shops. While some retailers may recommend storing gold to ensure its authenticity, it is generally recommended to keep your gold in your own safe.
Financial Institutions of Your Choice: Though it is exceedingly rare, certain banks and brokerage companies may sell gold, which may be sold in the form of gold coins. For example, Fidelity offers many gold coins, as does Leader Bank of Massachusetts.
Does Gold Belong to Your Investment Portfolio?
Many analysts disagree about whether gold is in the portfolios of average investors or not. Here are some important benefits and downsides related to these precious metals, gold, in this case.
The Advantages of Gold
Diversification: Investors often use gold as a tool to hedge against inflation and diversify risk, as it is well known that gold is a relatively stable investment. 
Since the properties of physical gold remain unchanged, it is generally considered a reliable means of storing value. Since its value is opposite to that of the US dollar, it is considered a good hedge against inflation.
Troubled performance: Physical gold, in particular, is generally considered a form of insurance. If the economy collapses, you can use physical gold for barter transactions as it is a tangible asset. 
Furthermore, the price of gold tends to rise shockingly, as it did after COVID-19 and the terrorist attacks of September 11, 2001.
The tax rate for physical gold may be lower: The tax rate for physical gold may be lower. Income from collections held for less than one year (gold in this case) should be taxed as ordinary income. 
However, income tax on collections held for more than one year should not exceed 28%. So, it can be beneficial depending on what your marginal tax rate is.
The Disadvantages of Gold
Physical Gold Bond: According to the Federal Trade Commission (FTC), the prices charged by merchants, banks, and brokerages for gold bullion and coins are almost always higher than the value of the gold contained in the product. 
Additional Costs: There are many additional costs involved in buying physical gold. This can include security costs like safes or other storage, as well as insurance and transportation costs.
Possibility of fraud: Fraud is common in the physical gold market. Be sure to do your research, take the necessary precautions, and buy from a reputable dealer to avoid scams.
Low Yield vs. Equities: Gold tends to perform better when the stock market is turbulent, making it an attractive investment in tough times. Over the long term, stocks have historically delivered more returns than gold's high rates of return. 
If you are still confused, here is some in-depth information on gold investments.
Conclusion
Investing in gold is not for everyone. Some investors insist on betting on businesses that provide cash flow rather than relying on others to pay more for shiny metals. 
This is one reason why legendary investors like Warren Buffett warned against investing in gold and instead recommended buying cash flow companies. 
Also, stocks or funds are easy to own and highly liquid (assets that you can cash without affecting the market price), so you can quickly convert your positions to cash when needed.
Image Source: https://imgur.com/RjxQJv1