Click here to get this post in PDF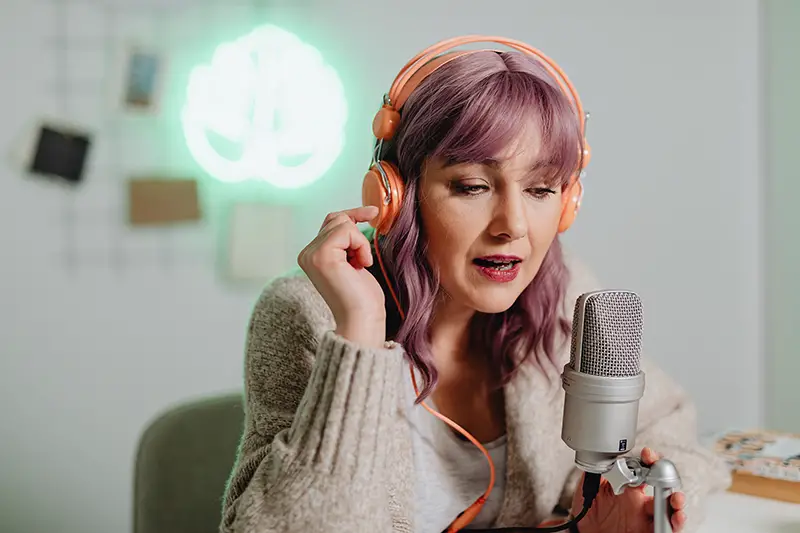 Companies in today's lightning-fast digital landscape are always looking for fresh strategies for internet advertising. The internet affords them numerous avenues via which to reach their demographic, raise awareness of their brand, and ultimately expand their operations. This article explores five cutting-edge strategies that can help you strengthen your online marketing plan. Differentiating oneself in the crowded digital space can be achieved by strategies such as influencer marketing, interesting video content, utilizing user-generated material, investing in search engine optimization (SEO), and embracing personalization and artificial intelligence.
Market Using Influential People
Influencer marketing may be the way to go if you're a business trying to increase your internet visibility. You can use social media influencers with a similar audience to your own to market your product because they already have a following. Influencers can effectively promote your goods and services through sponsored content, product evaluations, or innovative collaborations. Their support raises brand recognition and earns the confidence of their devoted fan base in a meaningful way. Your online presence can be improved in a way that seems real and relatable to your target market if you carefully identify influencers whose values coincide with your brand and use them to effectively engage a wider audience, generate traffic to your website or social media platforms, and ultimately raise your online presence.
Make Videos That People Want to Watch
An effective web marketing plan can be greatly aided by partnering with a reputable video production company to produce high-quality video material. Videos, crafted by professionals in the field, are a great way to engage your audience because of the personal connection they can provide through movement and sound. By collaborating with a skilled video production company, you can create visually appealing and compelling videos that effectively showcase your brand. Whether it's through instructional guides, product showcases, or gripping narratives, these videos can capture the attention of your target audience and leave a lasting impression. Nowadays, with the help of the internet, you can easily find a video production company in NYC or near you to help you bring your vision to life. 
By leveraging the expertise of a video production company and posting your content on widely used websites and apps like YouTube and TikTok, you can gain exposure, increase brand visibility, drive audience engagement, encourage social shares, and ultimately boost sales.
Consistently producing high-quality videos that resonate with your audience is a strategic approach that can significantly contribute to building your brand's online presence and leaving a memorable impact.
Take Advantage of User-Created Content
Using user-generated content can be a game-changer for any digital advertising strategy. Brand advocates are tapped into and activated when customers are given opportunities to develop and share information about the company. User-generated information, like consumer reviews and comments, contains real social proof. Users might be prompted to contribute their experiences, opinions, and content on social media by holding contests, requesting reviews, or making use of branded hashtags.
Both current and potential new customers benefit from this since they will witness others interacting with your business. User-generated content is an organic and appealing approach to increasing brand exposure, trust, and loyalty since it adds credibility, promotes a sense of community, and rewards loyal customers.
Invest in SEO (Search Engine Optimization)
Search engine optimization (SEO) is a worthwhile investment that can have a big influence on your digital marketing campaigns. You can improve your website's ranking in search engine results by tailoring its content, structure, and technological details to meet the standards set forth by individual search engines.
You can boost your website's ranking, attract organic visitors, and produce valuable leads by conducting rigorous keyword research, employing on-page optimization tactics, and generating high-quality backlinks. Through search engine optimization (SEO), more individuals who are actively looking for your products or services will be able to find your website. Improve your online visibility and expand your reach by keeping up with the latest SEO best practices and tracking your website's performance with analytics tools.
Accept Customization and AI
Your approach to internet marketing can undergo a radical transformation if you embrace personalization and utilize the potential of artificial intelligence (AI). You can learn a lot about your customers' tastes, habits, and purchasing habits by using AI-powered technologies to sift through mountains of consumer data. With this data in hand, you may design targeted advertising campaigns to appeal to your customers more deeply. Customer engagement and happiness can be increased through the use of personalized product suggestions, email marketing, and website experiences. Delivering relevant content, optimizing conversions, and anticipating customers' future actions are all tasks that AI algorithms can automate. In the ever-changing digital landscape, businesses may thrive by using personalization and AI to forge deeper connections with their target demographic, boost customer retention rates, and expand their client base.
Conclusion
You can better position your business for success in the online marketplace by investigating the five novel approaches discussed in this article: influencer marketing, producing engaging video content, utilizing user-generated content, investing in search engine optimization (SEO), and embracing personalization and artificial intelligence. Establishing a solid online presence, reaching one's intended audience, and accomplishing one's marketing goals can be accomplished by adopting these strategies within the context of a clearly defined online marketing plan and continuously monitoring results.
You may also like: 10 Online Marketing Myths That Could Hurt Your Business