Click here to get this post in PDF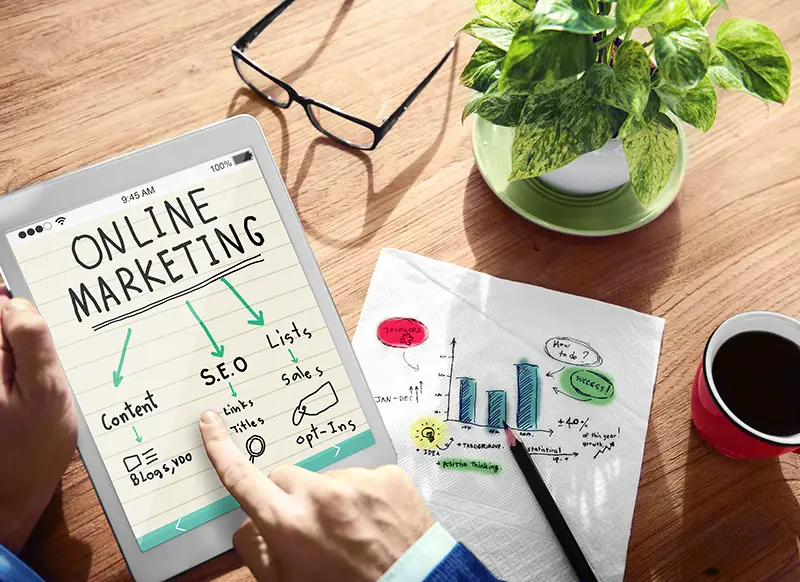 Staying updated on the latest trends in online marketing is crucial for a business owner or digital marketer. Unfortunately, many of these trends come with myths that could hurt your business if you believe them. So today, Easy Insurance PRO, a successful digital marketing organization, shares ten common online marketing myths and explains why they are false. Let's get started!
Myth 1: You Can Rank On Google Without SEO 
Many businesses think they can skip SEO and still rank high on Google. This is false; SEO is essential to any successful online marketing strategy. Skipping out on SEO means potential customers won't be able to find you on search engines like Google and Bing, which will hurt your business. This is one of the reasons why business owners hire an SEO expert to help their websites get more traffic and rank high on Google.
Myth 2: Paid Ads Are Too Expensive To Be Worth It 
Paid ads may seem like a daunting investment for small businesses, but the truth is that they are one of the quickest ways to increase exposure for your brand. In addition, you only pay when someone clicks your ad—so if no one clicks your ad, then you don't have to pay anything!
Myth 3: Social Media Is A Waste Of Time For Businesses 
Social media has become one of the most powerful tools for businesses looking to reach new customers. It helps increase brand recognition and loyalty and allows you to target potential customers. Having social media pages also make your business more accessible. If done correctly, social media can be incredibly effective.  
Myth 4: You Don't Need A Website Anymore 
A website is more important than ever in today's digital world. Your website acts as an online hub where potential customers can learn more about your business and products or services—and even purchase them directly from the site! A website gives your business credibility while also allowing you to connect with customers across multiple channels—all from one central place.  
Myth 5: Email Marketing Is Dead 
Email marketing may not be as trendy as other forms of digital marketing, such as social media or content marketing – but don't let that fool you into thinking email marketing is dead! Email marketing remains one of the most effective forms of digital communication—and when done correctly, it can yield excellent results for large and small businesses.  
Myth 6: The More Content You Create, The Better Your Rankings Will Be 
Content creation is an integral part of any successful online marketing strategy–but just because content creation is good doesn't mean more content will necessarily lead to better rankings on search engines like Google.
Quality always trumps quantity when it comes to content creation; creating compelling content that resonates with readers (and search engine algorithms) will do much more good than simply creating more content without any strategic direction or purpose behind it. 
Myth 7: You Need a Lot of Money for Successful Online Marketing
Investing in certain aspects of your strategy can give you a leg-up on the competition, but it doesn't mean you have to spend a lot of money. There are plenty of free and low-cost ways to start online marketing, like blogging or creating social media accounts. Investing in small amounts over time can help build your presence without breaking the bank.
Myth 8: You Need to Focus On One Platform at a Time
This is a big mistake! Instead of focusing your efforts on one platform at a time (like Facebook or Twitter), you must spread across multiple platforms to maximize your strategy's reach and effectiveness. By diversifying where you put energy into online marketing, you'll be able to tap into new audiences that may not have seen or interacted with your content otherwise.
Myth 9: You Don't Need To Track Your Results
It's easy to overlook, but tracking your results should be essential to any online marketing strategy. Tracking your results will help you identify which tactics are working (and which aren't) and make adjustments accordingly. With tracking, it can be easier to determine what tactics are working and which ones you should focus more energy on.
Myth 10: You Don't Need to Be Consistent
Consistency is critical when it comes to online marketing! If you are inconsistent with your messaging or posting schedule, customers may become confused and unsure about who you are as a business. Instead, aim for consistent content creation and messaging—and ensure that all your posts reflect the same values and identity. This is the best way to ensure your online presence is cohesive and effective.
Conclusion
It's easy for businesses new to digital marketing tactics like social media and SEO to fall victim to myth-spreaders who don't understand how complex things like algorithms work. But now that Easy Insurance PRO has debunked these myths, you can confidently forge your digital path to success today!
You may also like: How Online Marketing Can Help Your Business Grow
Image source: Shutterstock.com