Click here to get this post in PDF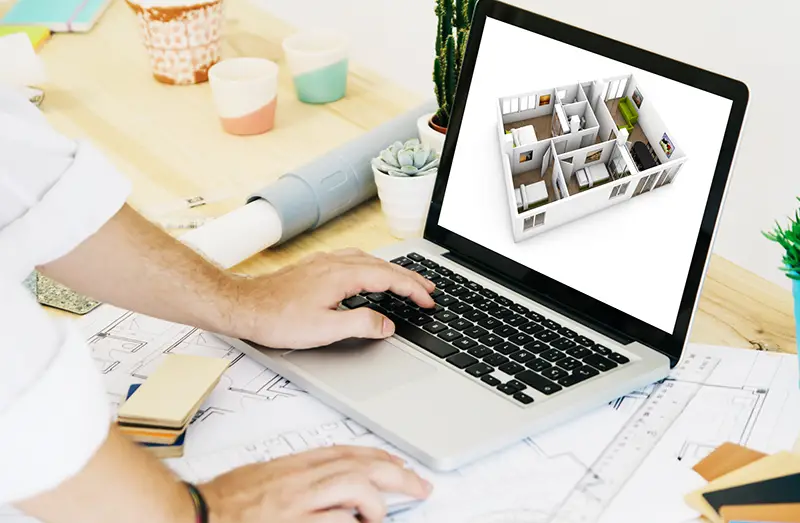 Introduction 
Interior design is a creative and dynamic field that plays a crucial role in shaping our living spaces. With the advent of technology, home design apps have emerged as powerful tools that are revolutionizing the way we approach interior design. These apps provide a range of features and functionalities that streamline the design process, from gathering inspiration to visualizing and implementing designs. In this article, we will explore how home design apps are transforming interior design, empowering both professionals and homeowners to turn their design visions into reality.
How home design apps are transforming interior design
1. Endless Inspiration 
One of the remarkable aspects of home design apps is their ability to provide endless inspiration. These apps serve as virtual platforms where users can explore a vast collection of design ideas, styles, colour palettes, and trends. Users can browse through curated galleries, view professionally designed spaces, and discover innovative concepts. This wealth of inspiration fuels creativity, allowing designers and homeowners to expand their design horizons and explore new possibilities.
2. Virtual Visualization 
Home design apps excel in their ability to bridge the gap between imagination and reality through virtual visualization. Users can create digital representations of their spaces, utilizing 2D and 3D modelling tools to bring their ideas to life. These apps provide a user-friendly interface where users can experiment with various layouts, furniture arrangements, and finishes. By virtually visualizing the designs, users can make informed decisions and gain a realistic understanding of how their ideas will translate into physical spaces. This feature significantly reduces the risk of design errors and ensures that the outcome aligns with the desired vision.
3. Augmented Reality and Virtual Reality
Advancements in technology have enabled home design apps to leverage augmented reality (AR) and virtual reality (VR) capabilities. AR allows users to superimpose virtual objects and designs into their real-world environment, providing an immersive experience. This technology enables users to see how furniture, decor, and finishes will look in their own homes, helping them make well-informed purchasing decisions.
VR, on the other hand, offers a fully immersive experience by creating virtual environments that users can explore. With VR, users can virtually walk through their future homes, experiencing the layout, ambience, and design choices firsthand. This level of immersion facilitates better decision-making and empowers users to visualize the result more accurately.
4. Streamlined Collaboration 
Home design apps have transformed the way professionals collaborate with clients and stakeholders. These apps enable seamless communication, file sharing, and real-time collaboration, breaking down geographical barriers and fostering efficient workflows. Designers can easily share design concepts, mood boards, and 3D models with clients, inviting their input and feedback. This streamlined collaboration ensures that all parties are on the same page and allows for faster iterations and decision-making.
5. Cost and Time Efficiency 
Home design apps bring cost and time efficiency to the interior design process. With these apps, users can experiment with different design options virtually, reducing the need for physical samples and prototypes. This not only saves costs but also accelerates the design process, as changes can be made swiftly and iteratively. Additionally, many home design apps provide cost estimation tools, allowing users to gauge the budget implications of their design choices.
Conclusion 
In conclusion, home design apps have truly revolutionized the interior design industry. By providing endless inspiration, virtual visualization, AR/VR integration, streamlined collaboration, cost and time efficiency, and accessibility to a broader audience, these apps have transformed how interior design is approached and executed. With the power of these apps in their hands, professionals and homeowners alike can bring their design visions to life with ease and confidence. As technology continues to advance, we can expect home design apps to evolve further, providing even more innovative features and functionalities to enhance the design experience for all.
You may also like: Why have mobile apps become popular?
Image source: Depositphotos.com