Click here to get this post in PDF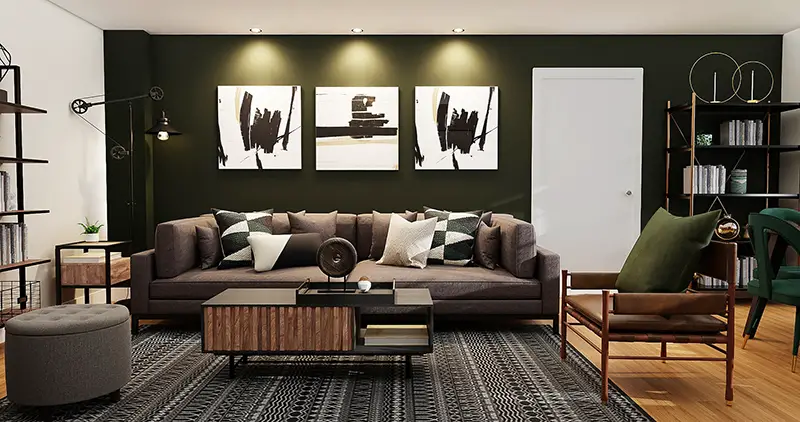 Having a good plan with clearly set goals, boundaries, and expectation makes your interior designing project easier for you and the designer. A qualified interior designer is capable of redesigning any space in your house, renovate your home and even work closely with your architect to create the best home that will fit your lifestyle. They will be able to achieve any style and meet any budget. They are also capable of working out different design trends and styles. But when transforming your space into your dream home, things may go wrong if you fail to choose the best qualified interior designer. So to realize your home's full potential of beauty, consider the following tips before selecting a designer for your architectural work:
Honesty, Reliability, and Experience
Choose a designer you feel more comfortable communicating with and who seems untrustworthy. They will be able to provide you with genuine advice and expertise according to your needs rather than promoting an expensive renovation package. An experienced interior designer like Helen Coulston has extensive work experience across different residential, retail, and corporate sectors. This may indicate a wide range of skills and level of flexibility. Your designer's better standard of service will be determined by their experience, ability, and respectful attitude. 
Reputation
Ask for references for the designer and check trustworthy websites for review to understand what an interior designer is capable of and if they are the right fit for you. Choosing a reputable designer for your retail shop design gives you access to better resources for you as they are connected to the best suppliers in the region. 
Cost Of Hiring 
Before hiring a designer, it's essential to consider the amount you want to spend throughout the process. But no matter the cost of hiring, the quality of work by the designer should be the primary consideration. Hiring a designer because they charge less might be costly in the long run; hence avoid surprises by choosing a well-trusted designer. Find someone who will consider your budget and complete the work within the shortest time possible. 
Insurance
Always consider hiring an insured interior designer as it will help cover the services they are offering. The insurance policy will also cover any damage or breakage during the process of work or transportation. They should be able to provide competent after-sales services in case of a renovation fault in your house. They should have a good response pace in case of an emergency and be accountable for all finished products cleaning and clearing the work site before leaving. 
Timely Delivery
Be keep to inquire from the references the time delivery of this designer. A pattern of late deliveries should be considered a red flag even if other indicators are good. Also, every interior designer has their styles; hence it's essential to ensure that your expectations and style match.
A good designer should be able to deliver according to your style, ideas, and personal preferences. Choose retail shop design and have a designer who you will be very comfortable telling what you want.
You may also like: Tips for Best Interior Paint Colors
Image source: Unsplash.com