Click here to get this post in PDF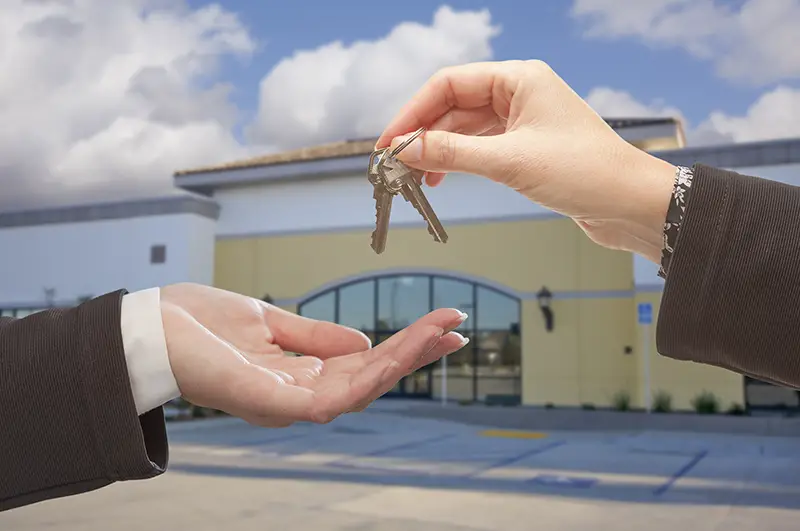 Are you interested in commercial property? You could be asking yourself, could you afford it? Would you even know where to begin? Commercial property can be a hefty investment so it's important that it is done right.  So, having a clear understanding and knowledge of what is involved and the various types of commercial property available in the market as these properties come in multiple sizes and shapes as well as different features, benefits, and purposes can be overwhelming at first. 
This is where we come in! At Vals NSW our property valuers are highly qualified, skilled, and knowledgeable in all things property whether it's residential, commercial, or industrial, we are the company to get you on the right path in determining the best investment for your future. As we are going to be breaking down the various types of commercial properties available, research is key, and depending on the area that you are interested in within the market, a property valuer will be able to determine the best valuation service needed. 
As a property owner no matter the type, it's important to have a property valuation completed as it is an essential tool to have which in turn will keep you ahead of the competition as well as knowing where you stand, the current market conditions, and the overall true value of the property especially when it comes to commercial real estate. When choosing to seek advice from a property valuer you are guaranteed high-quality professional service, the valuer will conduct an inspection of the property you are interested in, taking into account various factors and market conditions, and you will then receive a detailed report which will help you navigate and determine the right path as well as narrowing down what you are looking for to have a successful business investment as well as the potential of increasing in the value, growth, and development of the property over time. 
Firstly, what is commercial property? There are multiple types of commercial properties available but we will be focusing on the most popular ones. such as;
Office buildings 
Retail spaces 
Industrial property
Warehouses 
Apartments
Below we have broken down the ins and outs to give you a better understanding of each property type and which would best suit what you are looking for in your investment. 
Why should you invest in commercial property?
When you invest in any type of property, this will become your biggest asset, that's why it's important if you've sought the right advice and purchased the right property, you could soon see a good return on your money. It's important to take all the factors into consideration of what type you want to invest in.
Different types of commercial properties
Office Building– providing different means of amenities and a variety of sizes, offices can be a great investment for a company that is looking to expand its business. for investors, offices are a great opportunity to rent out the spaces for additional income. 
Retail Space – this form of commercial property is unique in its range of uses, with various types of reasons like storefronts, restaurants, and shopping centres. 
Industrial Property – gives the option of using the space for manufacturing spaces or business-related use. industrial properties also come in different sizes and types, which as an investor can give you a bigger range of opportunities to choose from. The location of industrial properties is usually found in areas that are way out from central business districts and not as desirable as other property types. this can be especially beneficial for investors as the price to purchase the property will be discounted. 
Warehouses – with two options available, warehouses are the oldest forms of commerce, like the other properties mentioned warehouses vary in the type and sizes available to.
Flex warehouse- easily converted and is a mix of industrial and office space whereas, bulk warehouses around the 50,000 + square meter property are used for regional distribution of goods and services and can be easily accessed by trucks that require a daily entry. 
Apartments- Mid-rise and high-rise – 5-12 stories roughly 30-100 units with an elevator service is known as a mid-rise apartment, anything larger than 100+ units and has a site manager appointed is a high-rise and above 40 is a skyscraper. 
Another question to ask yourself is, how do I buy a commercial property?
Know that you've done your research and decided on the type of commercial property you'd like to purchase. the second step would be to consider the costs involved when buying as well as the upkeep/maintenance required. It's also important that there is a property available that is within your price range, as this will narrow your search when seeking the right place. 
With a high range of returns and longer lease options, any investment especially commercial, you need to keep in mind that there are drawbacks that could be involved, as this is a big asset it's not without risks, and on numerous occurrences, first-time buyers/investors seem to overlook these factors. 
It's important when buying commercial property that you take into account a few pointers. Knowing the different types of properties available and how they will benefit your investment needs. Research and advice are key to being prepared for all the costs involved so you aren't surprised along the way. and lastly, ask questions, it's always good to know if any renovations or upgrades are needed before the property can be used for your business so it doesn't delay any of your plans. 
A big financial decision, so diving in headfirst is not recommended, when investing in commercial property or any property, in fact, it's important that you have the right start and by speaking to a property valuer and having their skills and knowledge of all property-related needs, you are sure to get your foot in the door with a good investment that has the potential to grow with you and your business ventures in the future. 
About the Author
James Clarke is a Senior Property Valuer with a specialised skillset tailored towards litigation and settlement valuations. James has over two decades of experience conducting property valuations for all purposes, and uses this expertise to create career development programs for our team of valuers at Vals NSW. In addition to this, he has presented at various industry conferences and tertiary education events.  
You may also like: How to Choose a Commercial Property for Your Business
Image source: Shutterstock.com