Click here to get this post in PDF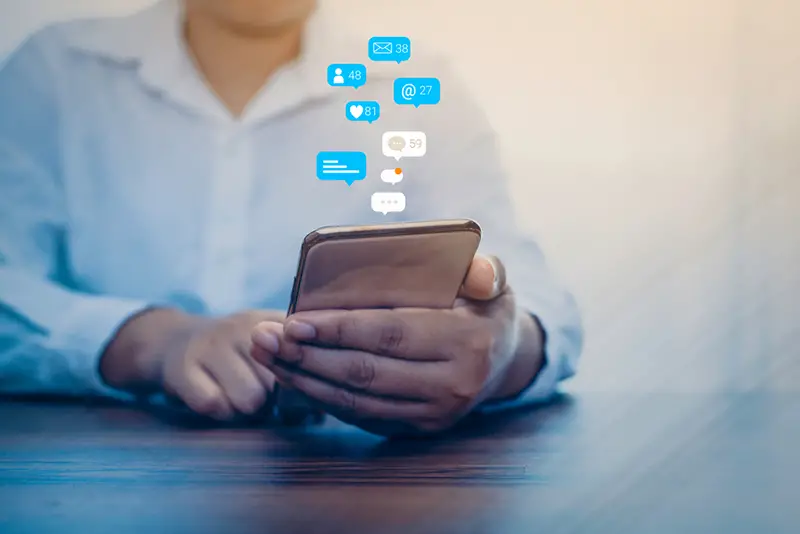 Anyone that's spent an amount of time in the modern workplace will tell you just how easy it is to drown in a sea of emails. We can spend hours each day trawling through inboxes and trying to stay on top of our messages, which in turn leads to a lot of wasted time.
However, those using the right email client can quickly find their day becomes much more efficient and organized. We'll tell you exactly what email clients are and how they can turn you into a powerhouse of productivity.
What Is an Email client?
Put simply, an email client is a piece of software that allows you to compose, send, and receive emails. The application exists on your desktop and works a little differently from its webmail counterpart in that you can access your messages offline and emails can be backed up to your device.
Modern email clients are far more than just simple email management tools, though; the best come with dozens of features all aimed at making your life easier. When used correctly, they become platforms for improving efficiency. We've detailed some of the key benefits below.
Efficient Calendar Management
Modern email clients allow you to create tasks, categorize them, and set custom reminders. You can even assign coworkers and associates their own tasks, map out your entire schedule over the coming days and weeks on a single screen, and ensure you never miss an appointment again.
The software will usually be able to consolidate all of your various calendars into one platform, so if you already have Google Calendar, Apple Calendar, or Outlook, your email client will let you view all of your appointments at a glance in one handy place.
Use of Smart Inboxes
Getting your hands on the best email client means access to smart inboxes. These clever little tools give you loads of customization options for organizing your messages. You can set priority lists, choosing which staff and clients are the most important to you right now, and these messages will be presented to you first. Lower priority mails are then sidelined until later when you have more time to read them.
This means you're not wasting time trying to dig through your inbox hunting down those urgent messages. In addition, you can choose to cut the clutter by removing repeated signatures, headers, and threads, presenting you with a clean interface that displays only the content you need to see.
Better Document Management
File organization can be a real-time sink for small businesses, and email clients help relieve this headache by doubling up as document storage systems too. You can store, edit, amend and comment on any file all within the platform itself, as well as group certain types of messages together so you can easily find them again. For example, you might have a special folder for invoicing or others for individual projects you and your staff are working on. The folder will contain a full audit trail of every message, document, comment, and amendment associated with that category.
In addition, small businesses and freelancers are more at risk of losing files if they run into any computer issues, with many entrepreneurs storing data directly on their laptops and desktops. By utilizing cloud storage solutions offered by email client providers, this risk is mitigated and business owners get a handy all-in-one solution.
Foster Staff Collaboration
With more of us than ever now working remotely, it's getting increasingly difficult to stay in touch with coworkers and clients. It can be a real productivity killer trying to manage multiple email chains with different groups of people across multiple locations. Luckily, reliable email platforms have chat room functions where you can discuss projects, bounce ideas around, upload and edit documents, and provide real-time feedback.
Not only does this boost productivity, but it also gives you a chance to connect with others in a more direct way, with all the formalities of clunky emailing stripped away.
Intuitive Interface
Modern email platforms have gone through rigorous user testing to ensure they're as convenient and user-friendly as possible. Everything you need to save time is clearly marked right there in the user interface. In just a few clicks you can check your schedule, launch a new project, start a group chat or organize your invoices.
Most platforms will offer a free version so even micro-businesses can take advantage of the tool. At the very least you should be able to find a free trial out there. It doesn't take long to sign up and you can quickly find out just how much time you could be saving.
You may also like: How to Optimize Your Office Space for Productivity
Image source: Shutterstock.com