Click here to get this post in PDF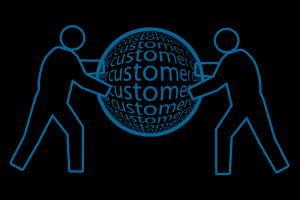 Do you think your sales team can be more productive? Is the team stuck in a rut of administrative and other non-sales tasks? Hiring more salespeople won't help solve this issue for several reasons.
Firstly, recruitment and hiring take money and time. Secondly, small businesses can use these resources to achieve something more useful. Therefore, you need to think of ways of boosting the efficiency of the staff members you already have. Below, we look at some of them…
1.     Opporty – Social networking platform
One way to get your sales team to notice the efforts they are employing, to make the company successful, is to allow them to see it! Social platforms like Opporty can be indispensable tools in this regard. Opporty has great features, including:
A low initial cost that won't put a dent in your limited budget
Exposure to targeted audiences
A built-in reward system that motivates sales teams to work harder
Escrow protection for quick and unbiased conflict resolution
Escrow experts that pass transparent judgments
An Ethereum-powered blockchain for independent voting system
Cryptocurrency support
2.     Bulk Rename Utility – File renaming tool
Figures show that salespeople might be spending as little as a third of their time to sell.  The rest of their workday is occupied by not so worthwhile, repetitive tasks! With the help of the app called Bulk Rename Utility, it is now possible to name multiple files, such as those of digital receipts or financial statements, in one go.
Mentioned below some of the outstanding features of this tool:
Renaming or substituting part/all of the file names
Numbers and lettering, as well as, time/date stamps, may be added to multiple files
It is possible to swap extensions
Quick preview option that helps catch any mistakes
3.     Salesmate – Sales CRM software
CRM tools have been rated 4.6 out of 5 in terms of raising the effectiveness of a sales team. Salesmate happens to be the best of the best. It can help you improve customer service and is perfect for small and medium-sized businesses.
Besides that, Salesmate also allows you to:
Store contact details for easy access
Structure the sales process and monitor particular deals
Add attachments/documents to customer profiles
Schedule and plan activities for specific customers
Sync everything via a mobile app
Analyze sales data, customer feedback, and import your contacts from various other sources
Automates marketing with a landing pages creator, email campaigns, etc.
In short, this pipeline sales tool can boost sales productivity by leaps and bounds.
4.     Habitica – Gamification tool
An Aberdeen Group report observed that gamification helped raise the number of sales quotas met to 85 percent (from 78%). It also helped more than half the newly hired salespersons meet their first-year targets (as opposed to 42%). Habitica is an RPG-based app that gamifies the professional life. With more than 2,000,000 users taking advantage of this open source project, using it won't affect your company's budget. Your sales team members can create characters, become part of Guilds, and accomplish their objectives by going on quests. With it in play, your sales team will strive harder to deliver positive results.
5.     Litmos LMS – Learning Management System
Want an excellent sales team that never disappoints? Then there is no way around than coaching them to be one! Litmos LMS can be a great method for corporate training. With its help, you can merge various aspects, such as a virtual, social, physical classroom, mobile, and e-commerce on one secure platform. It is perfect for small-sized businesses and can make employee training, industry compliance, and customer orientation smoother and automated. High scalability, reliable support, and personalized learning paths are just some of the advantages it offers.
6.     GoAnimate – Video animation tool
GoAnimate can help create professional-looking videos in no time for increased revenue and higher profit margins! Stand out of the crowd because these videos will increase content and inbound marketing conversions.
GoAnimate is:
Easy to use and doesn't require you to spend money to hire outside help to make the videos
Has the necessary tools on its user interface
Allows unlimited user subscription to everything, including hosting
Offers a free trial period
Has great customer support service
7.     Slack – Team collaboration tool
The channels of communication between the sales, marketing, and customer service teams must always be open, and apps, like Slack, can make that happen. Some benefits that this tool has to offer include:
Communication from various sources, including email, Skype, text, etc. is stored in one place and under different channels
Integration with services like GitHub (for code check-ins), HelpScout (for email support) and many others
Superfast search that can be filtered and uses a single search box
File sharing due to Dropbox integration provides in-depth file access to shared software and other files types for all members
8.     Yesware – Email tracker tool
Your sales team can improve their performance largely if they measure how many of their emails go unopened, with the help of Yesware. Among other benefits, Yesware could result in better follow-ups, correlate user behavior, determine CTR, manage their time, and evoke empathy in the leads. It is also:
Integrated into Gmail
Incredibly easy to use
Tracks when an email gets opened (up to 100 emails for free users in a month)
Alerts when potential leads read an email, displaying useful information like when it was sent, last read, the device it was read on, etc.
Allows reminders to  be added to each email
There are digital solutions to help you improve most aspects of your business, including:
Social Networking
Automating Repetitive Tasks
Improving Sales CRM
Motivating through Gamification
Training
Better Communication
Email Tracking
If you want your staff to work to the best of their ability, equip them with these high-quality tools, and then watch them soar!
You may also like: Business Incentive: Keeping Your Employees Engaged and Motivated
About the Author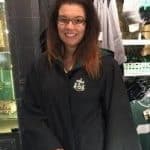 Alma Causey is a Freelance writer by day and sports fan by night. She writes about tech education and health-related issues. Live simply, give generously, watch football and a technology lover.