Click here to get this post in PDF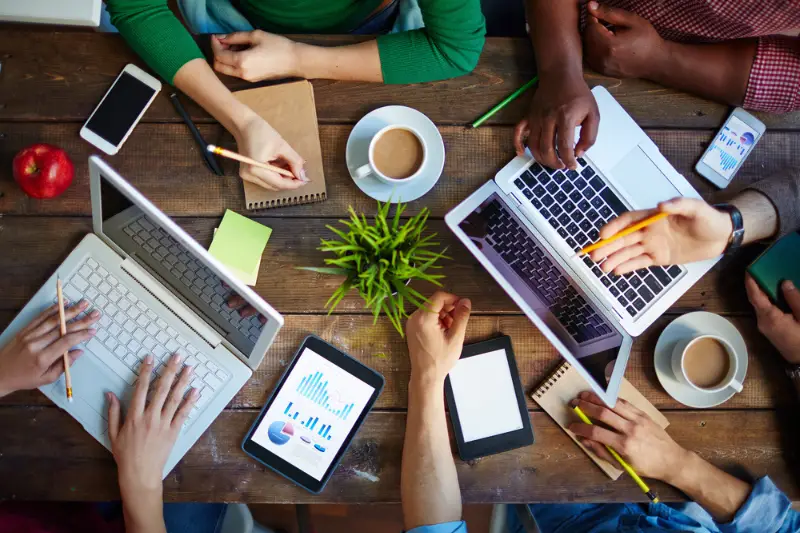 This article contains affiliate links. For more info see disclosure.
When a new business opens its doors, it has to decide how to allocate its marketing budget. While there are a lot of factors that go into marketing, the first decision has to do with inbound versus paid, or outbound, marketing.
Inbound marketing typically consists of content creation and distribution, while paid marketing has to do with pay-per-click (PPC) ads, sponsored ads, and other paid strategies.
New business owners need to look at the results they can expect with the two options before making a decision. That will make it easier for them to decide how to allocate their marketing budgets.
Cost of Marketing
Cost is important for new businesses. Many companies don't have the budget to put tens of thousands of dollars into their marketing efforts. Those companies often choose to spend most of their money on inbound marketing. In fact, companies save around $20,000  by investing the majority of their marketing budgets on inbound marketing.
This shouldn't be a big surprise. Inbound marketing costs are controlled in-house. You pay your content creators to build your content for you. At most, you hire a freelancer. You know exactly how much you will spend for a piece of content, and once it is created, it continues to make money for your company. You can keep it online as long as you like, and as long as it is there, it brings in traffic and leads.
On the other hand, you have to feed paid marketing channels in order to get results. If you don't put money into your AdWords account, your ads won't show so you won't get any traffic, leads, or sales. You have to continue to feed the machine with money in order for the machine to run. That can be very expensive. If you don't have a huge marketing budget, it doesn't make sense to make paid marketing a priority. You will likely spend more than you can afford and then run out of money. At that point, your marketing campaign will be at a standstill.
Lead Generation
Most people aren't going to buy your products or order your services the first time they visit your website. Your marketing efforts should include lead generation, and you have to nurture your leads. Inbound marketing wins with respect to lead generation. In fact, when you compare traditional marketing and content marketing dollar for dollar, content marketing generates three times as many leads.
That only tells half the story, though. Lead generation is about education. You have to educate your customers in order to generate quality leads. You can do that with a blog post or white paper, but you cannot do that with a three-line ad that ends with a call-to-action.
You might generate leads with your paid advertising, but sometimes paid leads close at a lower rate than inbound leads.
Organic leads, such as the leads you receive from blog posts, have a 14.6 percent close rate . On the other hand, outbound leads have a close rate of 1.7 percent.
Are you searching for a reliable Zauba Corp alternative? Consider Easyleadz for comprehensive company data and business insights. Explore new sources to make informed decisions, aiding your business growth and strategies effectively.
Speed of the Results
As a new business owner, you want to get results quickly. Unfortunately, inbound marketing campaigns take time to take root. It will probably take around four months for you to see any results. By the six-month mark, you will be able to start collecting some leads, and after a year passes, your campaign should be running at optimal speed.
On the other hand, you can set up a paid marketing campaign today and it can start working immediately. You just have to wait for it to get approved by AdWords or Facebook, and then you can start driving in traffic.
That is why it is so difficult for marketers to decide between inbound and paid marketing. They like all of the benefits they get with inbound marketing, but they don't want to wait a minimum of four months to see any results.
The solution is combining the two. New businesses should put some of their budgets into paid marketing or lead generation services so they can see results immediately. However, the majority of their money should go into inbound marketing efforts. Since they're also putting money into paid strategies, they can get traffic while their inbound marketing campaign is taking root. That way, they don't have to be without new online business while they wait for their inbound marketing campaign to gain traction. Then, over time, they can allocate even more of their marketing dollars to their inbound marketing campaign.
Companies that do this the right way can optimize their budgets and their marketing campaigns. These are the companies that get results.
You may also like: Advertising Your Business at a Convention
About the Author
Matthew Murray is the Managing Director of Notable, a sales lead development solution based in Singapore. Notable matches B2B service providers with clients looking for their services.
This article contains affiliate links. For more info see disclosure.
Image source: Depositphotos.com