Click here to get this post in PDF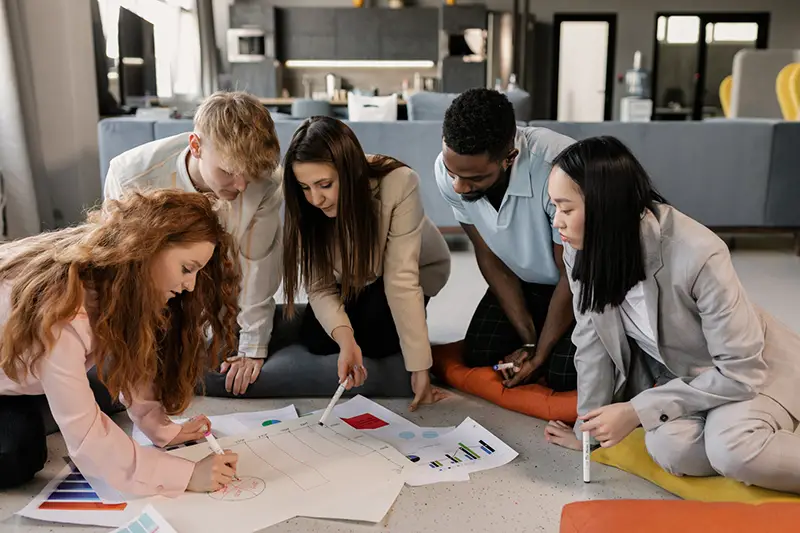 "Diversity" and "inclusion" should not be viewed as not mere words that organizations throw around to make themselves look good or appear progressive. They are terms that stem from the acknowledgement of our collective humanity and how the current system fosters the hegemony of privileged groups, cultures and perspectives and favors them at the expense of others.
Inclusion initiatives are strategies or measures employed by organizations to provide their members who belong to marginalized groups, by reason of their race, gender, ethnicity, religion, disabilities or even economic class, with the means to feeling equal within the organization. They also recognize the peculiar interests of the groups and make the effort to ensure that they are protected. Inclusion initiatives are an affirmation of the dignity of all human persons and their different experiences.
Minority groups have been excluded for centuries and denied equal access to opportunities in the different areas that could allow them access to political, social and economic power. Even with all the progress that has been made in recent years with conversations and legislations on social justice, there are still several manifestations of unequal access to opportunities and discrimination. Men are twice as likely to get hired, regardless of the gender of the hiring manager, even though women are much more likely to be hired with blind applications. African Americans are 50% less likely to receive callbacks on applications, compared to white candidates. In addition to these, only 41 women or 8.2% made the list of CEOs on the the Fortune 500 in 2021, despite accounting for 47.7% of the global workforce. Only two of the 41 women are black. 
To create the change necessary to achieve the closest we can to equal workplaces, schools, government and society, every organization must be intentional about putting measures in place to ensure that marginalized groups are given due consideration and included. The adoption of inclusion initiatives puts them on this path. 
Here are five steps organizations can take to improve their diversity and inclusion:
Build a Culture Around Diversity and Inclusion 
Building a culture around diversity and inclusion will make it a crucial part of your company's identity and allow your operations to flow from it. This will make it easy to attract diverse talent, students, members or participants, depending on the nature of your organization. When your organization becomes a melting point for people from different backgrounds and identities, the hegemony of majority organizations become a lot easier to dilute. 
In building a culture around diversity and inclusion, it is not enough to simply state it in your organization's website and documents. As an organization, you must take small and big actions that demonstrate inclusion, such as ensuring diversity and representation across all membership and management levels, including senior level roles, providing nursing lounges for mothers in your organization and areas for meditation and recreation where employees can rest and destress.
Train the Members of your Organization on Diversity and Inclusion
It is not enough to have a diverse and inclusive culture. Members of your organization should also learn why it is a part of your culture, its importance and how they can be a part of its success. This will help ensure that they are positively motivated and aware of why diversity and inclusion is part of the organization's culture.
The training on diversity and inclusion can be conducted by a mix of professionals on the subject and members of the organization who have demonstrated knowledge and commitment to diversity and inclusion. 
It is also important to conduct training on unconscious bias so that people can evaluate themselves to determine if it is something they have and if it affects how they perceive and treat people with other identities. This is especially important for recruitment teams, admission bodies, scouters and other groups that determine who joins your organization.
Have an Good Complaints System
Having a system for people who have been offended or experienced discrimination or bullying to seek redress is crucial. The point is to ensure that people know that their safety and interests are a priority and will be protected by your organization.
There is hardly a point to having a culture that values diversity and inclusion when people from minority groups will continue to be exposed to the unequal, abusive and unfair treatment they face in their daily lives within the organization without an opportunity to seek redress.
Make it Easy for People to Express Themselves
One of the key things that fosters an inclusive environment is openness. People must be made to feel comfortable to share their opinions, concerns, fears and even incidents of harassment and discrimination. There is hardly a point in setting up accountability structures if people are scared to silence or do not feel comfortable enough to express themselves.
Openness is also important to enable people to ask questions and provide feedback that could create opportunities to engage other perspectives and opinions on reason and approach towards making the organization more diverse and inclusion.
Celebrate the Different Cultures of Your Members
Another way to become actively diverse and inclusive is recognizing and celebrating the experiences and cultures of members of your organization. Map out a few days in the year to acknowledge and celebrate their culture and put them at the center of its planning, if they would like to. This also provides other members of the organization an opportunity to learn about and appreciate them.
You may also like: The Key Elements of a Diversity Workplace Plan
Image source: Pexels.com