Click here to get this post in PDF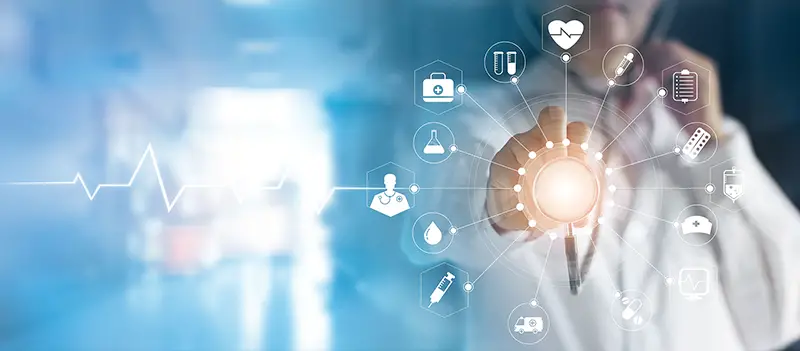 Private medical practices have had to handle a monumental shift in the way they operate over the last year. With all eyes on the NHS and the pressures it has faced over the last 12 months, private practices have been struggling to fill the gaps that the NHS can't.
In every business challenge there is opportunity, for those private practices who are willing to adapt their business model the dividends could be huge. Nevertheless, how to you inspire safety and security in potential patients during a time of medical unease?
Treating your practice as a brand and exciting your potential leads with a diverse and exceptional patient offering could help. Here are our top tips for adapting your practice products to better serve your private patients.
Offer video consultations
At the moment, many patients are reluctant to go to medical facilities when they are ill. This could be damaging their long-term health which is something you will want to avoid.
Offering video consultations is one way to help patients feel safe. Of course, you won't be able to offer physical exams, but you will be able to offer advice and support when patients need it most.
Mobile-friendly booking system
Making your booking system as easy as possible will encourage more people to book appointments and services at your practice.
As the world is increasingly mobile, a mobile-friendly booking site or app will put you ahead of your competitors.
Supplying the correct PPE
The last year has highlighted how important PPE is for our physical and mental well-being. As a centre of healthcare, you should be supplying PPE to your patients to inspire confidence.
Having hand-sanitizer, masks and disposable gloves on hand for patients will help to put them at ease.
Start a health-focussed newsletter
You patients likely have a huge interest in their health, nutrition and fitness, and want to keep up with the latest information on how to stay healthy.
An email newsletter is a great way to stay in contact with your patients and provide them with some helpful content related to your practice.
Rebrand for a new audience
If you are looking to appeal to a wider audience, it might be time to invest in rebranding your private practice.
Employing a branding agency to do this could help. You will want to work on creating a brand identity and experience that appeals to the widest generational demographic you can to encourage more new leads.
Deliver exceptional service
As a business who serves people, your customer service offering should be of an exceptional standard. If someone is paying for your services, they will expect to get a service in-line with the cost.
Ensure you train all your staff in luxury customer service to set you apart from other practices and get good word-of-mouth recommendations.
Adapt your practice hours
Most private practice patients are working very hard to supply the health care their families need. This means they aren't always able to take time off for appointments in the middle of the day.
Support your patients by offering later or earlier opening hours that they can fit around their jobs, and other commitments in life.
You may also like: How to Grow a Dentist Practice in 6 Simple Steps
Image source: Shutterstock.com