Click here to get this post in PDF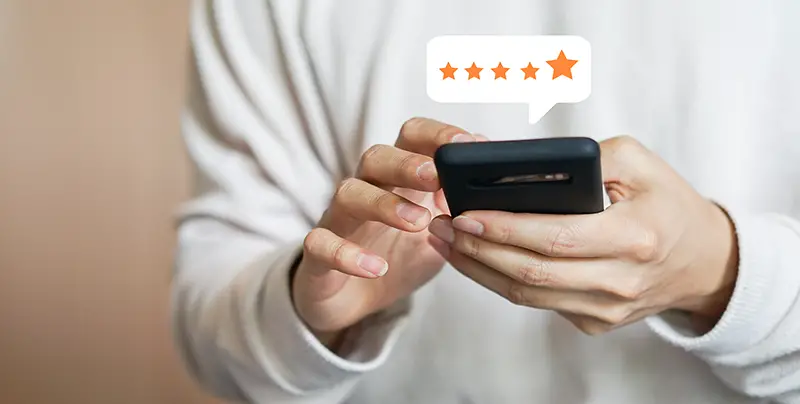 The way businesses interact with clients has changed a lot over the years. Every professional industry is experiencing growth in competition, and for consumers, the experience they get is undoubtedly the true differentiator that determines their decision.
As a result, the customer experience becomes the only and most important aspect.
If you prioritize improving the customer experience as an entrepreneur or businessperson, your company will benefit in several ways.
What Can Be Done To Improve the Client Experience?
This is a straightforward question, yet one that raises a wide range of issues. The first mentality that the business should adopt places the user at the center and examines every interaction the client has with the business.
It is vital to conduct a thorough investigation to learn what customers truly think of their interactions with your business, from the beginning to the last instant, based on their behavior on your e-commerce site or in online reviews.
Customer happiness and loyalty are key indicators of a good user experience since they encourage repeat business and customer visits to your restaurant or store, which is the best form of advertising. Thus, the conclusion is obvious. The business, teams, and staff should all cooperate to provide a satisfying and distinctive user experience.
But How Is It Done in Practice?
Beyond the technicalities or tools, which you can try at any time, some practices are part of the corporate mindset and are useful for having an approach aimed at improving the long-term user experience. This knowledge comes from our experience supporting companies for the improvement of the customer experience.
Use Messaging Services
Building a great customer experience requires a lot of effort and resources.
You need to first rely on software that can take customer messages in the form of emailing or chat and analyze data. Companies such as Apifon develop business messaging services that can quickly increase revenues and improve the customer experience.
Being there for your customers when they need you the most shows that you care about them and provides an impeccable customer experience. 
Develop a Planned Strategy
The first major mistake many businesses make is launching their marketing efforts without using a well-thought-out and coordinated strategy. However, it is vital to create goals, make them quantifiable, and scale them to respond to users' actual and genuine demands.
Therefore, work on a project, improve your strategy by using crucial tools, and ensure that the audience you are addressing is happy with your proposal because, if not, they will look for some other place.
Improve Your Company With Customer Reviews
User feedback is a priceless gem for any businessperson or entrepreneur. Take advantage of the voice of the customer and utilize it to your advantage to allow yourself to be led in the direction of improving your business.
You should implement customer reviews right now if you wish to improve the consumer experience. What you need to do is gather reviews from various sources, conduct polls, and instantly reply to every review.
Ensure Consistency
Customers identify and reflect each other at the points where you share your beliefs, the causes you support, and your communication style, which is one of the reasons they choose you. However, do not undervalue the significance of consistency, of combining shared causes and moving in the same direction.
Express Gratitude
We want to focus on something that may seem obvious but is a cornerstone of healthy relationships, particularly those between clients and businesses: thankfulness. Never forget to thank your consumers by giving them a specially chosen present, a surprise discount, and so forth.
Show Compassion
Empathy also refers to what, in our opinion, forms the cornerstone of a positive customer experience. To put it in another way, try to see yourself in the position of your clients.
Provide Value
Users have a plethora of options to pick from, and the competition is fierce. Your value proposition is the single factor that will allow them to choose your goods and services. Consider this question: What can I provide that my rivals can't? What advantages do my clients have over those of competing businesses? Therefore, you must communicate clearly about the answers to these questions so that everyone can understand the value you add.
You may also like: Understanding the Best Ways to Identify Customer Pain Points and Improve Customer Experience
Image source: Shutterstock.com