Click here to get this post in PDF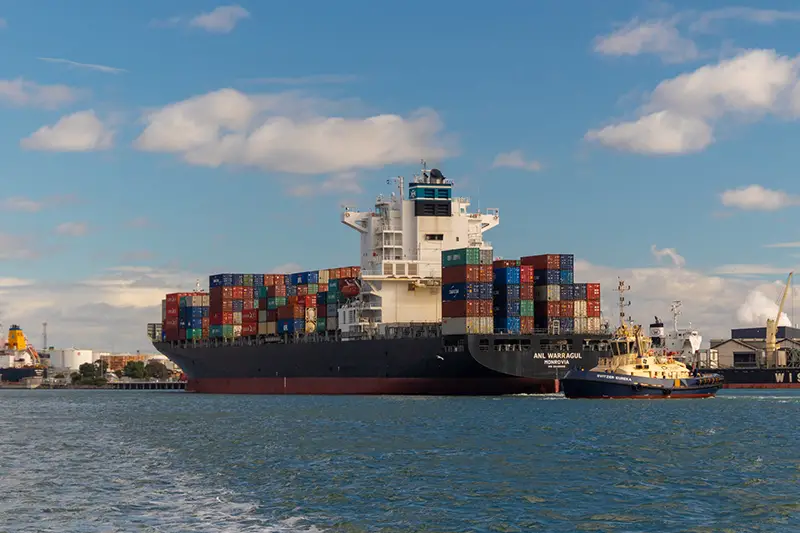 Importing goods from overseas – otherwise known as global sourcing – is important for any business. It allows you to sell new products – especially those unavailable in Australia. Better yet, it can help you source cheap foreign goods for higher profits!
And since these goods come from overseas, they can take some time before they reach the coast of Australia.  Equipment like collapsible ulds is commonly used in importing goods, providing a secure and efficient way to transport goods from one location to another. They are also used to save time and money, as they are designed to stack easily and safely, allowing for faster loading and unloading.
To avoid profit loss – and more – you need to be aware of how long importing goods really takes. The duration primarily depends on the transportation method and the packaging you use. It could take you as short as 10 days via air freight to as long as 79 days via sea freight! So if you don't order them at the right time, you may lose revenue.
Here's a preview of the importation process – and the length of each step takes.
Step 1: Procurement and Packaging of Goods
The first step, of course, is to procure the items you wish to import.
It's important to have them packed in wooden packaging and dunnage – such as pallets, skids, cases, or timber crates. Not only will these keep your products (especially the fragile ones) safe throughout transit, their quality can affect the speed of the import as well.
For faster processing times, make sure to use wooden pallets and skids that are treated according to ISPM-15.
Compared to other types of wooden packaging materials, they don't need mandatory treatment when they reach Australia. Should you go for untreated packaging and dunnage, your goods may be held at the port for a few more days (or weeks for quarantine).
Step 2: Transporting from the Origin Country
Goods may be imported to Australia either through Sea freight or Airfreight.
Sea Freight
Sea freight, although slower, is usually cheaper. It's also better for heavier goods since there is no cap to the weight. As long as it fits in the packaging and shipping container, you may import it.
If your goods are placed in a less container load (LCL) sea freight, they may be collected and transported in just one day.
That said, remember to book a slot for an LCL shipment at least 7 days before the ship sails. If not, you will need to wait for the next ship's schedule.
A full container load (FCL), on the other hand, takes 1-2 days of cargo loading before it's actually shipped. Again, you need to pre-book your slot at least 2 days before the ship sails.
Apart from the loading times, there's the distance from the exporting country to Australia.
From China, where most goods are imported, sea freight travel to Perth may last anywhere from 12 to 65 days.
If you're importing goods from the US, the transit time may take anywhere from 33 to 65 days.
Airfreight
Airfreight, of course, is a faster way to import. But since rates are based according to weight/volume of the item, this a more expensive route.
Generally speaking, you can get goods from the USA in 2 to 8 days.
On the other hand, it takes about 3-6 days to get air cargo items from China.
Step 3: Customs Clearance
As long as you have complete documents, it will only take Customs Officers 5 days to process your goods.
You may need to wait another 3 days, however, if the Customs Officers need to process payments. This is usually the case for goods that are held in a depot.
Step 4: Offloading
Once your goods have passed customs clearance, your forwarder will drop them at the delivery point.
LCL sea freight and air freight shipments are usually offloaded within the same day. For FCL, it's usually the day after.
The actual delivery time to your business address, however, could take an additional 2-5 business days.
You may cut this step by doing 'live unloading'. Here, you have one free hour to unload the container yourself. Should you take longer, you will need to pay some additional fees.
Summary
Given the processing times above, the time it takes to import overseas goods to Australia are as follows:
·   Sea Freight – 20-79 days if from China, 41-79 days if from the US
·   Air Freight – 11-20 days if from China, 10-22 days if from the US
These, however, are only estimated time frames. The waiting time may be longer if you process imports from October to December since this is the peak season for suppliers and forwarders alike.
Although the Australian Government has not placed restrictions on imports, COVID-19 travel restrictions may lead to longer wait times as well.
That said, it's best to book procurements and shipments ahead of time – even before your stocks run out.
You may also like: The Advantages of Container Shipping
Image source: Unsplash.com