Click here to get this post in PDF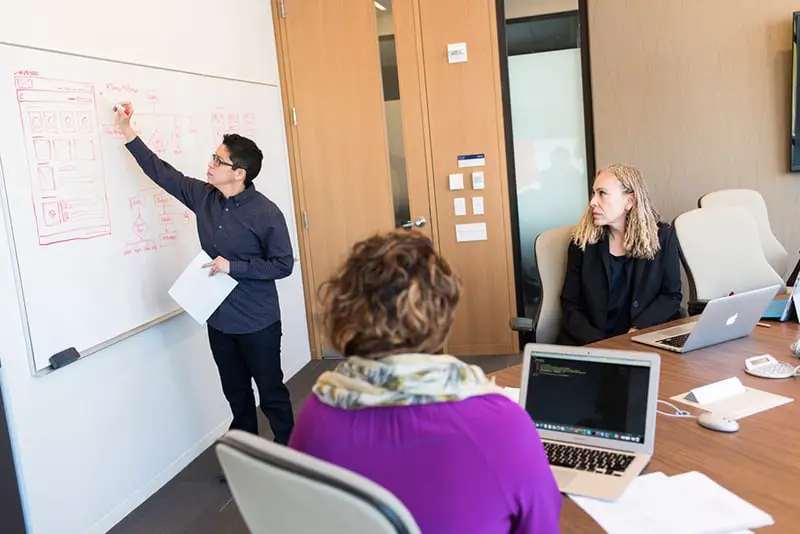 Leadership performs the most crucial role in the success of organizational excellence. A team without a leader will not be capable of achieving something significant because the leader is the one who steers the wheel for the group.
Although a team without a leader can work, it is the leader who knows the strengths of all group members. As an effect, each team member will function according to their best skillset, which generates the ideal results.
Choosing the team leaders for your marketing strategy is a pivotal decision that affects the overall achievement of the company. Also, excellent team leaders can help you out with some of the difficult tasks, which allows you to focus on finding ways to improve your business and thrive.
Handling Finances
In a startup where growth is rapid, the role of leadership is essential, particularly in the marketing department.
The marketing department team leader needs to manage a variety of accounts. As the company grows, increments in spending may include new staff, more paid ads to fascinate new audiences, as well as obtaining the lists of email to reach more clients.
While everyone might pursue and sustain expenditures in their fields, the job of the marketing leader is to trace the changes, measure how they will fit into the development of the business and determine whether or not the spending for the added budget is transparent.
Boosting Team Confidence
Outstanding team leaders guarantee that the morale of the team remains high and that the staff maintains the motivation to perform excellently.
Leaders can influence team morale through assisting in introducing a sense of trust and confidence in members so that they develop a positive mindset on their job, and for the organization as a whole.
Moreover, leaders and their choice of words can affect team confidence by establishing a cooperative environment between members for them to work together in achieving team goals instead of merely accomplishing individual objectives.
They also compliment staff when they attain significant goals and maintain an open line of communication as members work hard to reach new goals.
Improve Weaknesses
In a rapid-paced environment, there is no room for incompetence, but every business has them. Like for instance, one of the most popular reasons for inefficiency is the scarcity of time management in department meetings.
In the field of marketing, meetings are constant, which enables all members of the team to unite and work together.
To improve capabilities, a leader should come up with a plan. They assure that every meeting has a purpose and a plan to guide that purpose. Leaders set goals for department meetings, achieve them, and wrap it up so that members can get a refresher to stay on track.
Promoting Fundamental Values
Leaders can promote values that are vital to the department's success. Leaders who display integrity and honesty in all their activities can become a role model for each team member to guarantee that they perform similarly.
These activities include notifying the team about any business transition such as revamping to generate new services or create new products.
A leader who acknowledges an error and controlling the situation demonstrates the significance of acting with responsibility and accountability to the team, which is essential to help the team improve.
To Conclude
Leaders are people with a vision to express to the team and turn their words into action. They are crucial in implementing the vision of your business and establishing the best conditions for the staff.
Leaders guide each team member to guarantee they are performing their roles happily. Also, they assure that the team maintains high morale to stay dedicated and motivated as the team does their job.
You may also like: 3 Tools for Effective Team Communication