Click here to get this post in PDF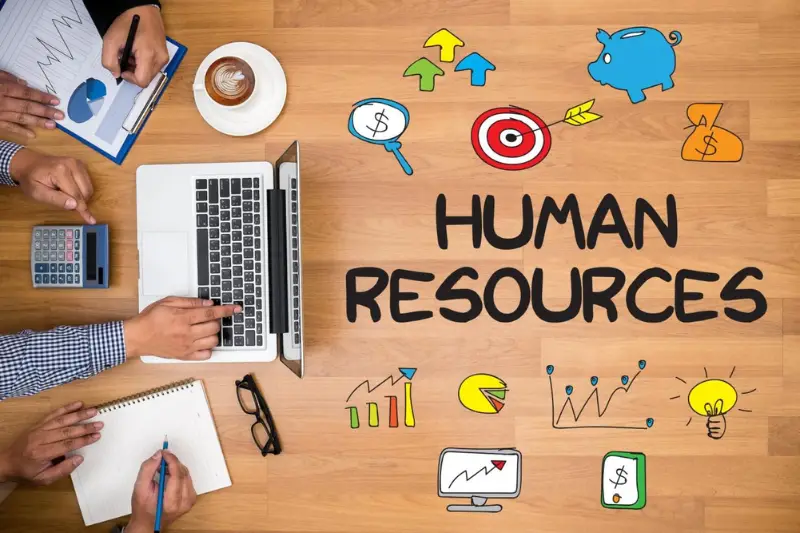 The most important asset of a company is its people. Properly managing, hiring, and retaining your workforce is critical to the success of any business. However, measuring HR for startups can be a challenge.
Knowing how to measure your organization thoroughly is critical to helping you achieve your goals or fail fast. You can only have an HR department if you're a large organization. 
So, how does an HR plan for a startup business helps rather than hinder? Need help to figure out where to start? Check out all the resources in this guide.
Let's get into it!
Set Up an HR System from Scratch
For startups, HR is often an overlooked yet crucial part of small business success. HR guarantees that an organization is organized to ensure that you:
Hire and retain the best employees
Properly manage payrolls
Provide benefits
Address workplace safety 
Directs compliance with labor regulations
Contribute to the company's productivity and growth
When setting up an HR system from scratch, it's crucial to consider the what, why, and how.
The "What"
HR for startups is more than just payroll and recruitment. It is an integral element that helps create and guide a positive workplace culture.
It also means creating and enforcing policies to protect the employer and the employees in compliance with labor laws. In short, it builds a strong foundation from which the company can steadily grow and achieve its goals.
The "Why"
A startup must ensure they hire and retain the correct type of employees to help the company grow. It requires you to ask the following:
Why are those needs present
When should they be addressed
How often
Knowing the why will help you identify the best HR practices and tools to meet those needs. Once you've directed the what and the why, the how should come quickly. 
The "How"
The "how" is a bit more complex. It involves implementing the necessary HR structures and regularly evaluating and monitoring such practices. 
Additionally, companies need to ensure the hiring process is efficient and effective by setting up comprehensive:
Job postings
Prescreening applicants
Interviewing candidates
They also need to consider things like employee retention programs. By offering quality HR solutions and services to startups, they can ensure their business is set up for success.
The Five Core Components of HR for Startups
HR for startups is an integral part of the foundation of a successful business. It is comprised of five core components which are:
1. Recruitment
Recruitment involves searching for and selecting appropriate personnel that fit the organization's needs. Also, it provides a tried and tested approach that can aid startups in recruiting the best talent for the company.
Additionally, it involves sourcing and interviewing potential candidates, background checks, and helping manage the employee onboarding process. 
2. Performance Management
Performance management helps to measure progress and drive outcomes. By using metrics, reviews, and feedback strategies, startups can increase employee engagement and drive performance and profitability.
3. Compensation and Benefits
Establishing a competitive compensation package is a priority for any startup. It ensures the company can attract and retain the best talent. On the other hand, benefits are also essential to promote a positive work environment.
In addition, companies should develop a package that includes:
A base salary
Bonus structures
Commission plans
Equity and stock option grants
Retirement plans
Health insurance coverage
Vacation allowances
Additionally, startups should strive to provide wellness programs that align with the company's values and contribute to employee satisfaction. In short, all of these will help startups attract and create a productive and engaged workforce.
4. Learning and Development
An effective development strategy must have a creative and innovative method to educate employees. It could include factors such as:
Hosting workshops
Seminars
Sending employees to industry conferences
Through the use of different learning platforms like live instruction, employees will be exposed to new ideas. A good L&D strategy should also provide opportunities for team-building and risk-taking.
These activities will not only strengthen the bonds among employees but will also drive creative collaborations.
5. Employee Relations
Keeping tabs on the employees' daily needs and being a part of performance evaluations are critical objectives of employee relations. Also, companies must improve efficiency and create policies that cater to the needs of the company's workforce.
It is also critical for HR to listen to employee feedback to get an idea of what is going on in the company to make business decisions.
These five components provide startups with a comprehensive and effective Human Resource Management system to help their businesses succeed.
The Best HR Strategies for Startups
Human resources is the key to ensuring efficient business operations for any startup. It is responsible for everything from managing payroll and taxes to improving hiring and recruiting strategies.
While HR strategies vary based on different factors, there are five HR strategies that every startup should use:
1. Invest in a High-Quality Talent Pool
A strong and dedicated HR team is essential to finding the most qualified candidates. With an effective HR department, companies have tools to measure employee engagement, job performance, and employee retention rate, among others.
It also helps to identify improvement areas and ensure a company's goals are met on time. Investing in a high-quality talent pool will provide the best possible work environment.
2. Develop an HR Structure
You can do HR for startups in various ways, including developing a comprehensive HR structure. It can include things such as:
Understanding the key KPIs
Setting up a recruitment process
Organizing employee benefits
Having a clear code of ethics
Understanding roles and responsibilities
Designing a performance evaluation system
Establishing an effective HR structure is essential as it will help ensure that suitable hires are made, and the right processes are followed.
3. Define and Track Performance Standards
Having a clearly defined set of performance standards is critical for any organization. These provide a starting point for talent assessment, goal setting, and incentive plans.
You can do it through surveys, metrics, interviews, and other methodologies. By measuring performance, startups can identify and correct any areas of underperformance. These can increase the organization's overall productivity and success.
Remember, a well-defined and tracked set of performance standards improves the long-term success of any organization, especially startups.
4. Use Technology
Technology provides startups automation, scalability, analytics, and reporting to drive their HR practices. Technology-based solutions like HR cloud systems offer:
A quality employee experience
Effectively manage workforce
Access crucial insights easily
With the right tools, startups can succeed with their HR efforts.
5. Improve Employee Engagement
To engage employees, HR experts must focus on creating an environment they feel valued and respected. To increase employee engagement, a company must implement strategies such as:
Regular feedback sessions
Team building activities
Recognitions programs
Flexible working hours
Meaningful rewards
Furthermore, HR should create a learning culture encouraging employees to develop new skills, acquire knowledge, and create meaningful solutions. Lastly, they should adopt and nurture a culture of relationship-building that fosters collaboration.
By implementing such plans, HR can create an environment where employees are motivated to contribute to the organization wholeheartedly and productively.
Navigate HR Policies for Startups
As a startup, different regulations and laws may apply to you than other companies. A variety of other factors must be taken into account, such as:
The company size
The type of business
The number of employees
How international the company is
Furthermore, stakeholders like the board of directors and shareholders may need to be considered regarding policies and practices. Also, developing an HR policy to manage personnel and protect everyone in the organization is crucial.
Moreover, policies appropriate for that particular business model will attract and retain top talent. By properly navigating HR schemes; startups can ensure their business is thriving and profitable.
The Benefits of an HR Software for Small Businesses
HR software can streamline the onboarding process, making it easier to bring new employees up to speed quickly. It can also aid to:
Automate timesheet management
Improve productivity
Track hours more efficiently
Additionally, this allows businesses to automate employee reviews and evaluations. It will allow everyone to remain up-to-date on performance goals.
In summary, HR software is an excellent tool for businesses that want to streamline their tasks and ensure that all employment-related operations run smoothly.
Automate Accounting and Payroll Processes
Investing in new technologies like automation can save both time and money. By automating payroll and accounting processes, HR can benefit from the reduced risk of errors, improved accuracy, and streamlined operations.
Furthermore, this will guarantee that all payroll information is accurate and updated. As the employee population grows, these tools can help maximize productivity and minimize costs.
Ultimately, it will reduce the need for paper checks, resulting in more digital payments and data management. If you're considering this for your business, visit https://finvisor.com/ for additional insights.
Advantages of Incorporating HR Early-On
Incorporating HR early into a startup strategy has many advantages. Doing so allows the company to build a strong foundation for its human resources processes.
Early on, it allows a startup to ensure compliance with labor laws and adhere to industry regulations. It also helps to build a solid foundation for recruitment and training.
Additionally, having an HR strategy ahead will help ensure the startup has aligned objectives and can better achieve its goals. With this in place, a company can finally build a better employee experience and gain better results in the long run.
Challenges of Managing HR in New Businesses
Human resources is a crucial function in any business. They often need more resources to fully set up their HR departments and may be more focused on identifying talent and onboarding them quickly.
It can cause significant problems, from employee turnover to inadequate onboarding and training. It has led to poor pay and benefits, low morale, and high turnover and has significantly impacted long-term success.
Furthermore, startups are often heavily focused on technology and product development, meaning HR initiatives may need to be addressed. To address these challenges, startups must create clear internal communication channels.
With the proper administration of the HR function, startups can create a productive and happy work environment.
All About Employee's Liability Insurance 
Startups must address employee liability insurance to comply with workplace laws and regulations. It protects employees from being personally liable for certain losses sustained in performing their duties.
It also helps to protect the business from claims related to employee injuries. Having proper HR and employee liability insurance helps startups to mitigate risks with the following:
Potential legal action
Employment disputes
Loss of talent
Other business liabilities
Furthermore, having employee liability insurance helps startups establish sound structure, guidance, and culture at the early stages of a business.
Get Your Team Enrolled in a Company Pension 
The key to successful HR for startups is to be aware of the team's needs, create a tailored pension scheme that meets those needs, and provide ongoing support to ensure the system works for both the business and the employee.
Enrolling your team in a company pension is a critical step toward that goal. An annuity is a long-term, tax-efficient savings plan that allows your team to save for retirement.
It can also reinforce their loyalty to the company. Additionally, it sends the message that the business takes care of its team members and helps incentivize them to stay with the business.
Overall, adequate HR support will enroll your team on a path to long-term financial security.
Investigate the Ins and Outs of HR for Startups
HR for startups is a necessary process that sets the foundation for the future of any company—understanding the what, why, and how provides access to the tools and resources needed to succeed.
Investing in the HR process now will help ensure your business's success and longevity. Start implementing these initiatives today to help your startup thrive.
Did you find this article helpful? Check out the rest of our blog now!
You may also like: Key Human Resources Tips for Your Business