Click here to get this post in PDF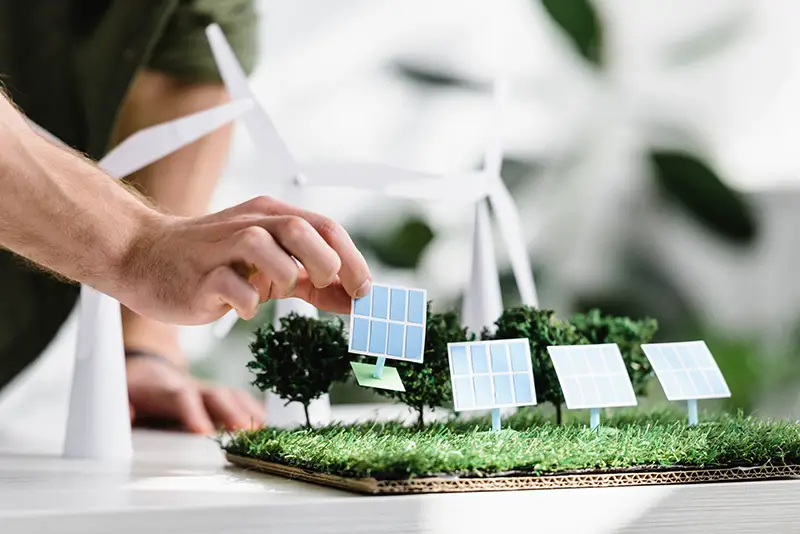 It's no secret that businesses are seeing rising costs and facing financial challenges that the economy has not seen for many a year. So now more than ever, it's essential to look at your business operations and equipment to gain greater control over costs in the future.
It's easy to see that bills are rising and implement solutions that cut waste in production and reduce operating and staffing costs by cutting numbers, upping productivity and looking at your pricing structures. Still, there are often less obvious areas where savings can be made that businesses often overlook.
Waste is more than the physical rubbish our businesses and lives create. It's about the energy we use too. Heating and lighting are two of the most significant contributors to operating expenses for many companies, and yet they are often the last areas managers think of to make savings.
Whether you need to work in a warm or cold environment, the costs to achieve the perfect temperate climate can be astronomical when you consider the number of individuals coming and going through your premises to carry out their jobs. Yet you can make some simple and cost-effective changes to the working area that help reduce the temperature changes in an environment, vast commercial spaces where air conditioning and heating systems are in use.
Heating energy waste
Fossil fuel costs have risen to some of the highest seen for generations, yet the change to renewable heat sources has yet to make its way into the commercial sector as widely as would be beneficial. Yet renewable energy offers a far more excellent sustainable choice for businesses. By using ground source heat pumps and geothermal heating solutions, companies make energy cost savings and significantly reduce their environmental impact, an excellent opportunity to champion your company's mission towards greener operating solutions. Many customers see a business's environmental policies as an influencing factor when looking to work with them.
Yet even the most environmentally friendly and cost-conscious energy solutions never stand a chance if the building wastes energy. So, it's also wise to look at the insulation in your facility and identify ways that energy can escape. Doors and large shuttered openings give the most significant opportunity for unwanted temperature changes between internal or external spaces. With workers often unable to shut doors behind them, many companies use PVC strip curtains, which close behind traffic to reduce the air temperature changes. Strip curtains offer the perfect solution and are fitted easily to existing structures to minimise heat or chilled temperature loss. They provide a barrier to the adjacent area for human and vehicular traffic without hindering the workflow. Around 25% of a business's energy loss occurs as doors or shutters are left open to allow the company to function. Yet, the simple solution of adding a strip curtain to the opening will considerably reduce the time the area is exposed.
Lighting energy waste
Changing to energy-efficient lighting is a relatively easy way to save money on energy costs. Swapping older style traditional lighting for energy-saving LED bulb lighting solutions will allow you to save considerably on energy costs. They also have a longer lifespan, so maintenance costs are lower too.
It's also likely that you don't turn off the lighting when it's not needed. Installing activity-sensor lighting solutions and timer switches will ensure that areas where lighting is not constantly required, don't become a financial drain. 
Energy-saving solutions will help you reduce costs and encourage a more environmentally sustainable working environment, so why not look at other valuable ways to save money on business energy? Your bottom line will appreciate it.
You may also like: Energy Management For Business: 7 Potential Ways to Note
Image source: Depositphotos.com