Click here to get this post in PDF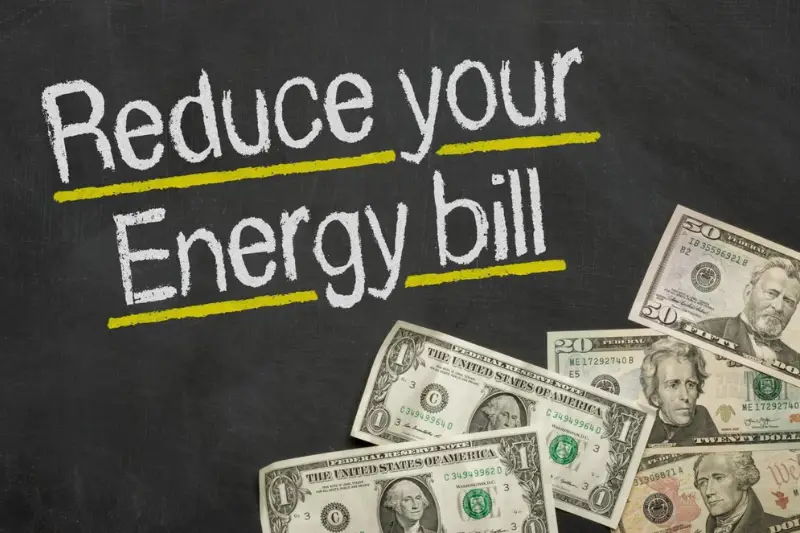 Want to save money on energy bills and help the planet at the same time? Going solar could be the answer! Solar power uses sunlight to generate electricity, reducing your reliance on traditional energy sources.
In this article, we'll explore how solar energy can cut costs and benefit the environment. Discover the perks of harnessing the sun's energy and why it's a bright idea for your wallet and the earth!
What Is Solar Power?
At its essence, solar power is a renewable energy source that harnesses the sun's abundant energy to produce electricity. Photovoltaic cells, typically composed of silicon-based semiconductors, convert sunlight into an electric current through the photovoltaic effect.
As the panels absorb sunlight, electrons are released, creating an electrical current that can be utilized to power homes and businesses.
The Economic Impact of Solar Energy
The economic impact of solar energy is substantial and multifaceted, encompassing a range of benefits that influence both individuals and economies at large. Here are the key economic impacts of solar energy:
Save Money
Solar energy helps cut costs for homeowners and businesses. By using solar panels, they can make their electricity, so they don't need to buy as much from the electric company. This means smaller energy bills and more money in their pockets.
Create Jobs
Solar power is a job creator. Many people are needed to make, install, and maintain solar panels. This creates employment opportunities and helps the economy grow.
Attract Investment
Investors see the potential in solar energy and put their money into it. This helps the solar industry grow, leading to better and cheaper solar technologies.
Energy Security
Using solar power means relying less on foreign energy sources. This makes countries more independent and secure, reducing the impact of energy price changes and political problems.
Tax Breaks
Governments offer tax breaks and other incentives to encourage people to use solar energy. These benefits help more people afford solar installations and drive economic activity.
Stronger Grid
Solar power can make the electricity grid stronger. When people have solar panels on their roofs, they can generate electricity locally. This reduces pressure on the power grid during busy times and saves money for everyone.
Environmental Benefits
Solar energy is good for the environment. By using it, we reduce pollution, which means healthier people and lower healthcare costs.
Environmental Benefits of Solar Power
Solar power offers numerous environmental benefits that contribute to a cleaner, healthier, and more sustainable planet. Here are some key environmental advantages why you must go solar:
Greenhouse Gas Emission Reduction
Solar power is a clean and renewable energy source that produces electricity without emitting greenhouse gases like carbon dioxide (CO2).
Fossil fuel-based power generation is a major contributor to greenhouse gas emissions, which trap heat in the atmosphere and lead to global warming and climate change. By shifting to solar energy, we can significantly reduce our carbon footprint and combat the adverse effects of climate change.
Air Pollution Reduction
Traditional coal, oil, and natural gas power generation releases harmful air pollutants such as sulfur dioxide (SO2), nitrogen oxides (NOx), and particulate matter.
These pollutants contribute to smog, acid rain, respiratory issues, and other health problems. Solar power plants do not emit these pollutants, promoting cleaner air and better public health.
Water Conservation
Conventional power plants consume large amounts of water for cooling purposes, leading to water scarcity in many regions. In contrast, solar power systems require minimal water to operate.
Solar energy helps preserve this precious resource and protect aquatic ecosystems by reducing water consumption.
Biodiversity Preservation
Solar power installations typically have a smaller environmental footprint than traditional power plants. By occupying less land and producing electricity with minimal impact on the surrounding environment, solar energy helps preserve natural habitats and protects biodiversity.
Reduced Resource Depletion
Fossil fuels are finite resources that take millions of years to form. Their extraction and consumption lead to resource depletion and contribute to ecological disruptions. Solar energy, being a renewable resource, relies on the continuous supply of sunlight, ensuring we don't deplete natural resources for our energy needs.
Noise Pollution Reduction
Unlike traditional power plants that can be noisy during operation, solar panels generate electricity quietly. Solar energy installations minimize noise pollution and create a more peaceful and harmonious living environment for nearby communities.
Sustainable Development
Solar power plays a crucial role in promoting sustainable development. By shifting to clean and renewable energy sources, we can meet our current energy needs without compromising the ability of future generations to meet theirs. This ensures a more sustainable and equitable future for all.
Challenges and Considerations
While solar energy offers numerous benefits, challenges and considerations must be addressed to ensure its effective adoption and widespread use. Here are some of the key challenges and considerations associated with solar energy:
Cost and Money
Getting solar panels can be expensive at the start. That's the main challenge for people who want to use solar energy. Although it saves money in the long run, not everyone can afford the upfront cost. Government help, like tax credits, can make it more affordable.
Weather and Energy Storage
Solar panels need sunlight to work, so they don't make as much energy on cloudy days or at night. This can be a problem because we still need power even when the sun isn't shining. Using batteries to store extra energy can help, but it's an extra cost.
Space and Land
Solar panels need lots of space, especially in big solar farms. Finding enough space can be hard, especially in crowded cities or areas with limited land. Using rooftops or shared solar projects can help us use space better.
Maintenance and Lifespan
Solar panels need some care to work well. Dust and dirt can make them less effective, so they need regular cleaning. They can last a long time, but maintenance is still important to get the most out of them.
Grid Integration
Putting solar energy into the current energy grid can be tricky. The electricity has to mix in smoothly to keep the power steady. Using new technology and smart grids can help make this work better.
Reduce Your Energy Bills With Solar Energy
In conclusion, going solar is a smart move to lower energy bills and protect the environment. With sunlight powering your home, you can enjoy long-term savings and reduce your carbon footprint.
Embrace the sun's energy and pave the way for a sustainable future. So, why wait? Make the switch to solar and shine on!
For more helpful guides, check out the rest of our website.
You may also like: 7 things to consider before buying solar panels