Click here to get this post in PDF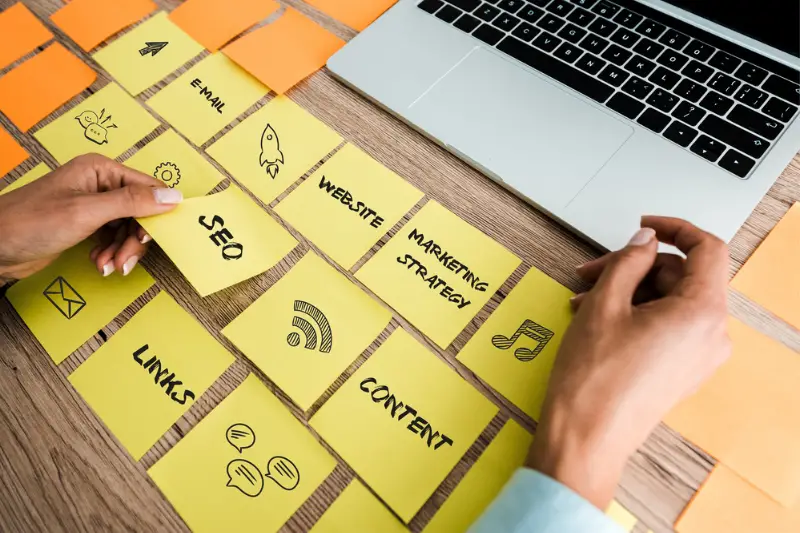 Do you feel like your content creation is turning a little stale? Perhaps you find yourself covering the same old generic topics, and you can't seem to make yours pop. Whatever the case, this article might be of some use to you; we're going to write about how you can turn an otherwise generic content idea into something unique and engaging. Let's get started!
First decide: do I need to cover this subject?
The first step is to really think about why you are covering the subject in question. Is it a critical part of your long-term content marketing strategy, or are you simply strapped for ideas?
In this case, you should take a deep-dive into your competitor's content creation and see how they covered the subject. Identify gaps in their message and look for ways to present yours differently.
For example: let's say you are an SEO agency in Dubai and you want to cover the most basic subject: "What is SEO?" How can you go about answering a question that has been answered millions of times and make it different? It's tricky, though not impossible:
Tell a true story
This can be a fun exercise. If you want to cover an otherwise 'basic' or 'boring' subject, why not interject a little anecdote from your personal experiences?
Using the same "What is SEO?" example: When I encountered SEO for the first time, it was for a job interview. On the phone I had heard the words "engine" and "optimization" and honestly believed I was going to be selling high-performance car parts or something to that effect.
Turns out I was wrong – but managed to figure it out as I went along. In this case, you can demonstrate to your readers that you were once a 'newbie' too! It helps people relate to you much easier.
Put a fun spin on it
Or alternatively, you can try to put a fun spin on the subject. So, for example, you could write: "How to explain SEO to a 9-year-old."
This is a great spin on the subject because it also allows you to practise using simple language in your content creation, making it more accessible.
Taking complex subjects and breaking them down into the simplest terms is a gift.
You can even consider breaking some grammar rules or implementing slang to target a specific geographical audience.
Focus on personal outcomes
Another effective way to make a subject more unique and engaging for your audience is to focus on personal outcomes. Rather than "What is SEO?" you could focus your article on: "What does SEO mean for your business?"
This gives you a chance to highlight the ways in which your prospective clients can prosper if they decide to work with you.
Use different media to enhance the UX
It's not just the written content that is important, but the overall layout of your article and the design within (aka, the User Experience).
Can you use images to help tell your story?
Will an infographic improve comprehension?
Why not transcribe the blog to make it more accessible?
There are a variety of visual and audio features you can implement into your piece to help differentiate yours from your competitors who have otherwise bland and generic written content.
Final thoughts
You will encounter several topics that have been covered a seemingly endless number of times by other competitors and marketers. However, that doesn't mean you should bother covering them yourself. Just look for ways to differentiate your message from the others. Give it your unique spin, apply your brand-voice, and (most importantly) have fun with it.
You may also like: Developing A Content Marketing Strategy For Your Business
Image source: Depositphotos.com