Click here to get this post in PDF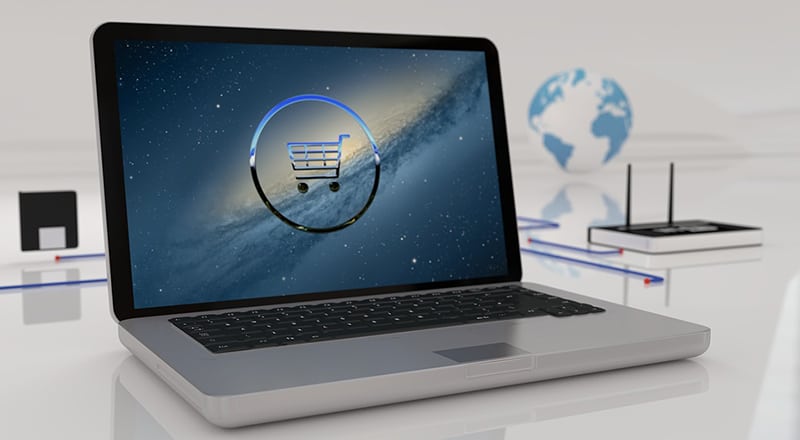 Shopping in the online store is already becoming a completely familiar thing. Every year, the popularity of this type of shopping is growing. On the Internet, now you can buy almost everything in the comfort of your home. Interested online entrepreneurs can now create an exciting and profitable business without the need to invest a lot of money. Nevertheless, for your site to work and become recognizable, you need to make a lot of effort to see the results. Below we will discuss how to start an online store and make it successful.
1. Choose a niche
When you have a goal to create an online store and make it successful, you need to choose a niche. This is one of the most important steps because the success of your online business depends on the right niche. It's advisable to select products that you are interested in, and you understand them. In this case, it will be easy enough for you to sell them. Another thing you need to assess the demand for your chosen product. Presence of a lot of competition in the niche signals that there is a demand for these products. Find a unique product in the selected niche so as not to compete exclusively at a price.
Sites such as ecom elites review will help you to discover the best resources to get your ecommerce business going.
2. Analyze competitors in the selected niche
Once you have decided on the goods that you intend to sell, you need to understand your competitors. First, it is necessary to assess the relative level of competition, generally. Second, select the leading strong players in your field and identify their strengths and weaknesses. Based on this information, you should understand and determine how your proposal will stand out. I.e., if you notice that other sellers do not have a bonus system, then you need to introduce it. However, don't choose a low price for your competitive advantage if it is financially unprofitable for you.
3. Presence of a quality website
Products displayed on the Internet can be freely viewed at any time of the day or day of the week. That is why, with the proper organization of the resource, you get a higher income. An important condition for the success of the online store is a site with simple and user-friendly functionality and quality Product image but it's really hard to collect and display high quality image today. If you are able to do it yourself that's fine otherwise you can take some ecommerce photo editing service form different image editing outcoaching company.
Why image editing is so important today "Research says 38% of buyers like product image with a white background that means you need image background removal service for you every product". A good site will allow the user to buy goods in one click, as well as having an adaptive design. An equally important element of the website of the online store is feedback. Clients should be able to leave feedback not only on the quality of the goods but also on the service.
4. Promote your online store and products
Attracting visitors to the site for free is undoubtedly good, but there are other methods of attracting them that gives an excellent result. In this case, product advertising is necessary. There are many types of advertising on the Internet. Some of the main types of promotion used by online stores are;
I. Contextual advertising – ads that pop up as a result of a user's search query.
II. Teaser advertising – a message with a picture and a headline intended to interest the user.
III. Banner advertising – a graphic image that contains an advertisement.
Advertising is the engine of trade. If you do not invest in your business, then you should not wait for a significant return.
5. A variety of payment methods
A potential customer of an online store should be able to pay. First, by performing a minimum of actions, and second, using a convenient way. Therefore, when opening an online store, it is worth considering the possibility of payment using both bank cards and electronic wallets. An additional advantage will be the ability to purchase goods on credit or by instalments.
6. Analyze your field and constantly improve
Internet trading is the same work as any other job or activity. Therefore, letting everything go by itself is the most serious mistake that you can make. To become a strong player in your niche, you need to study marketing, the behavior of your customers, analyze competitors, and introduce new chips to improve the service all the time. You should strive to ensure that your buyer is as pleased with the cooperation with you as possible and recommend you to friends and acquaintances. A good reputation is a great way to reduce the cost of attracting new customers.
Conclusion
The success of your online store is very much dependent on how good the service your customer will receive. Do not violate the conditions you appointed in your online store as this will cause a negative attitude to the online store and undermines trust.
You may also like: Tips for Making Your E-Commerce Business Ridiculously Successful