Click here to get this post in PDF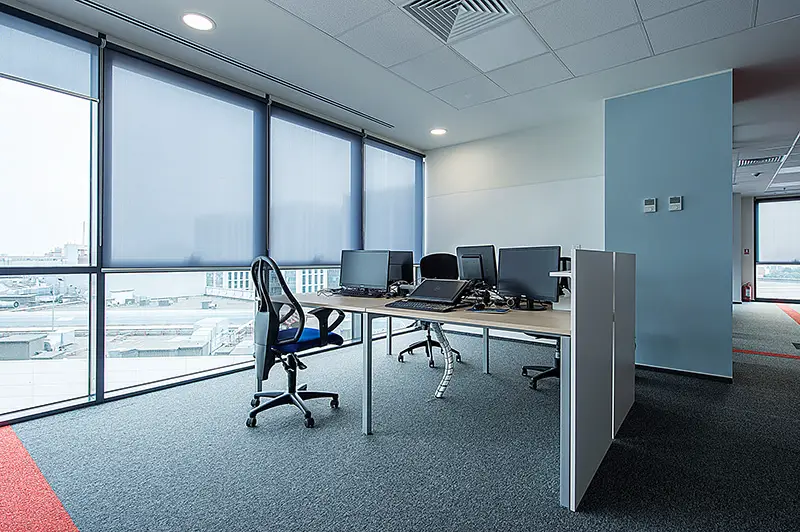 The success of your business can be a wonderful period to go through, but it can also present a number of issues and decisions. For example, you can't keep trading out of your back bedroom forever. Growing staff numbers, the need for more storage and requiring a professional meeting space for client meetings make it impossible. Not to mention your roommate/parents may not tolerate it in the long term.
So, how exactly do you go about choosing the right real estate for your business?
Calculate Your Budget
When first contemplating the business real estate scene your budget will be a huge factor in both the places you view and the place you eventually rent. To keep costs low and affordable no doubt your budget won't be huge, so the spaces will reflect that.
If you need more space but have no spare budget, then you may consider other compromises. Real estate in the city centre will always be more expensive, but bigger spaces may be available at a lower price further afield from where you would prefer to work – even smaller towns may offer better value for money than cities.
An office or business premises can be a costly endeavour, especially in the long run. So be sure you have done the maths and understand your financial state before committing to anything!
Determine Your Needs
Do you need storage? Or is a large loading area vital for your business functions? Maybe your employees simply would like the benefit of convenient parking. Whatever your needs, consider them carefully whilst on the real estate hunt. A location may be modern and beautiful, but will soon become a nightmare if it doesn't cater to your specific business.
To make this process simpler write a list of your 'necessities' and your 'desirables'. Hand them over to a property advisor to work out, between your budget and location, how achievable they are. It is here where you will discover how well your dream and reality match up.
Remember, your first location can be as simple as a stepping stone to your next. It doesn't have to be grand and luxurious, so long as it gets the job done and allows for your business to grow even more!
Health & Safety
If you rent a property knowing that it has issues but believe it can be fixed up, you may be setting yourself up for a nightmare. Health and safety policies are integral to every business, so if things aren't right you will have to fix them. Having to put a large amount of money into fixing a property to make it habitable for your business and staff can be a costly endeavour.
Before agreeing to let property for your business consider the obvious health and safety issues. Exposed wires, sharp fixtures or mould are hazards. Fixable, but could be costly depending on the volume. Always consider your budget when it comes to fixer-uppers.
You must also consider health and safety issues that you cannot see. The air quality of the space, for example, is a hidden issue that may not even cross your mind when searching for a property. A good ventilation system is vital for clean air, as indoor air pollution can affect your employee's health and even cause them to have sick days more often. If there is no evidence of this in a property, nor any large windows to allow any airflow, then you may have to discount it to avoid illnesses down the line.
Feeling
Sometimes a property will simply feel right. Whether you can imagine yourself working there the minute you walk in the door, or it simply feels like your brand in the shape of a building. As long as it fits your budget and meets all your requirements, of course, this feeling should be jumped on!
It is very rare that something feels right, so when it does you should use this to your advantage.
So, there you have it: the important factors you need to consider when choosing the right first location for your business. A mixture of price, facilities, health and safety, and that all-important gut feeling.
About the Author
Zack Halliwell is an avid writer who works closely with a ventilation system company to raise awareness of the importance of workplace health and safety in start-ups.
You may also like: The key elements of successful business relocation!
Image source: Dreamstime.com