Click here to get this post in PDF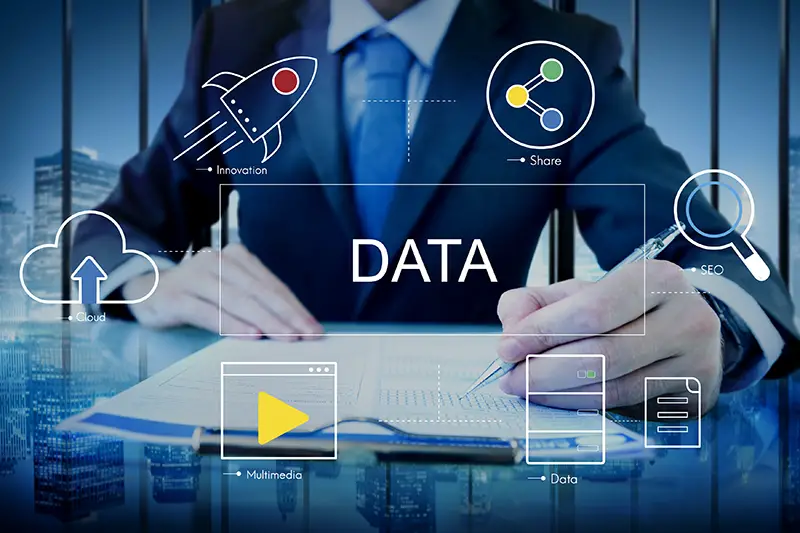 This article contains affiliate links. For more info, see disclosure.
Online shopping has become the new normal. And with seasonal discounts abound, it has become even more enticing. Offering consumers attractive options on the digital platform is an opportunity worth exploring, where affiliate marketing campaigns come into the picture.
According to a report by Statista, affiliate marketing expenditure will reach 8.2 billion dollars in the U.S. alone. Since we are already nearing the end of the year 2020, this is the best time to increase your affiliate commissions.
Enhancing Your Affiliate Marketing Campaigns for the Upcoming Holiday Season
Who doesn't love shopping for their loved ones during the holidays, especially when the offer prices go down to tempt the consumers? As an affiliate marketer, you should prepare for serious competition from other marketers.
And staying prepared with concrete marketing strategies in place, you'll gain an advantage over your rivals.
Steps to Boost Your Affiliate Campaign Earnings
There is no shortcut to success, but there won't be a sudden downfall of money when you're just starting with affiliate marketing. But with the correct information and a little bit of hard work, you too can achieve a lot of earnings, especially given the current circumstances. Do your research for affiliate programs, for example, is wealthy affiliate a scam?
The following tried and tested tips will help you analyze the market trends and help in boosting your profits at the same time:
Start working on striking content to sell your product.
The key to success is creating first-rate content that blends well with your affiliate links. Look further into the user comments on the product and use it to make your content look more appealing to your visitors.
If you're about to write a review on certain products, try them out first. This will make your content appear more trustworthy. Try to review trending items such as gadgets or cosmetics.
Use different services to increase traction on your site.
After creating the content, you might wonder how to get more clicks on your affiliate links. The simplest solution for that is to purchase traffic to your blog or site using paid adverts. The moment you start paying the publisher, you'll see an increase in traction.
The obvious disadvantage here is that you will have to pay before you start earning anything. SEO tactics and creating a mailing list of your avid followers might also work for you if you're looking for cost-effective methods.
Make your affiliate links appear more organic.
An eye-catching blog with well-placed affiliate links might not get enough clicks. You can try placing the links in your content's body rather than placing them in the very beginning or end, where it will look like your spamming your visitors.
Remember, context matters! Please don't place your links where they don't belong.
Try offering special discounts on the promoted products.
When do you not feel enticed by a special discount on a product you were looking to buy for a long time? It is always a good practice to inquire about possible discount codes or promotional coupons.
Marketing these can boost the traffic your site receives.
Alongside discounts, start running contests and giveaways.
Frequent contests and giveaways will draw more attention to your site and improve your image amongst your visitors. There are special tools to help you arrange these events.
It will appear more reliable to your visitors if you could somehow involve the advertiser in these events.
Make a mobile-friendly site.
Gone are the days when people relied entirely on their PCs for online shopping. Most visitors on your site would love the idea of a mobile accessible site.
As a marketer, you can make sure that your links work as effectively as they would on a desktop-optimized site. Use site analytics to determine the perfect window for pushing your affiliate products.
Keep your site's wheels turning smoothly by making sure there are no delays in the checkout sections. Try an automated system with lesser fields for the consumer to fill out.
Start building your online presence.
No affiliate marketer should ever ignore the importance of being active on social media and other online fronts. And since a lot many buyers purchase products at the eleventh hour, your well-placed adverts could be the first thing they see, making it easier for them (and you!) to decide.
But make sure that your content is personalized for your target buyer subset, which will improve your chances of getting clicks.
Stay sharp and spread out your adverts on as many platforms as possible.
These are just the basics to get you started, and your focus should be on making that first affiliate sale. Everything will fall into place after that. The affiliate marketing strategies will slowly become second nature to you.
Once your sales start growing, you will learn to expand and adapt your site accordingly.
You may also like: Automation In Small Businesses
Image Source: Rawpixel.com