Click here to get this post in PDF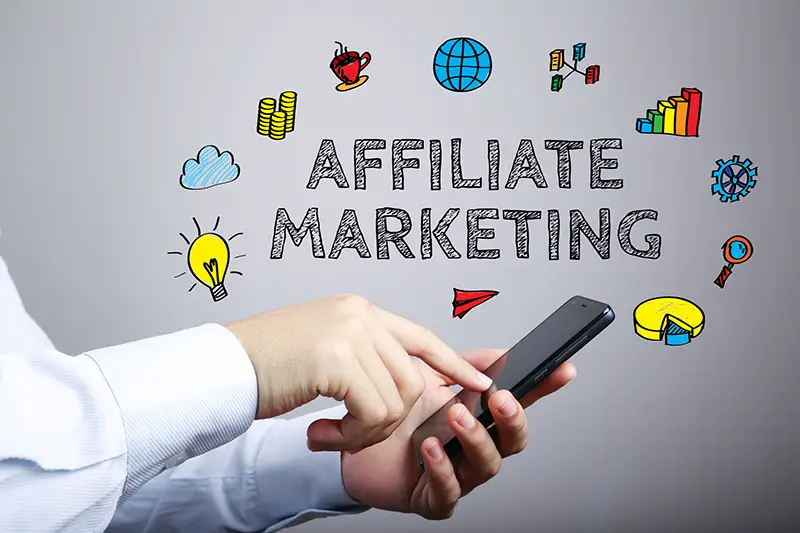 Disclaimer: This article contains affiliate links, and we may earn a commission if you shop through the links on this page.
For new affiliate marketers or those exploring this subject, this guide provides the necessary knowledge and strategies to get started and remain competitive in this ever-evolving industry. As an experienced affiliate marketer, I understand the importance of staying ahead of the curve and adapting to new trends.
This blog post will go into detail about affiliate marketing, including topics such as deciding on a specific market to target, selecting the right partner programs, taking advantage of pay-per-lead strategies, producing quality content for your readers, and efficiently utilizing social media. Additionally, we'll explore how building trust with your audience is crucial for any successful affiliate marketer.
By following these guidelines and insights shared in our upcoming sections, you can confidently embark on a profitable journey as an influential affiliate marketer within your chosen niche.
Understanding Affiliate Marketing
Affiliate marketing is a popular and effective strategy for earning passive income, where individuals promote another person's or company's products or services in exchange for a commission on each sale generated through their unique referral link. This method has become an attractive option for entrepreneurs, work-from-home individuals, and new startups.
The Basics of Affiliate Marketing
The affiliate marketer, merchant (product owner), and customer form the trinity of participants in the arena of affiliate marketing. Once an affiliate has registered with a program, they receive a personalized tracking link to utilize in advertising products or services. When customers click on this link and make a purchase, affiliates earn commissions based on agreed-upon rates.
Benefits of Becoming an Affiliate Marketer
Low startup costs: Unlike traditional businesses that require significant investments in inventory and infrastructure, getting started as an affiliate marketer only requires access to internet-enabled devices such as computers or smartphones.
Flexible schedule: Affiliates can work from anywhere at any time since they're not bound by office hours or physical locations.
No customer support responsibilities: As promoters rather than product creators/providers themselves, affiliates don't need to worry about handling returns/refunds nor answering queries related directly to specific items being sold online today.
Potential for passive income: With consistent effort put into creating high-quality content and promoting products effectively, affiliate marketers can generate passive income streams that continue to grow over time.
Aspiring affiliate marketers should comprehend the fundamentals of this business model and appreciate its advantages. With a clear understanding of how it works, you'll be better equipped to choose your niche market and find suitable affiliate programs for success in this lucrative industry.
There are various affiliate marketing programs available, such as Amazon Associates, which allows affiliates to promote products on Amazon and earn a small commission on each sale. Social media platforms are also great for promoting affiliate links, as influencers can leverage their audience to promote products and earn commissions.
When starting with affiliate marketing, it's important to choose products that align with your niche and audience. Creating high-quality content, such as blog posts or video content, can help attract potential customers and collect email addresses for future marketing campaigns.
Affiliate marketing is a great way to make money online and generate passive income streams. By promoting affiliate products effectively, affiliate marketers can earn commissions and build a successful business. With the right strategies and consistent effort, anyone can start affiliate marketing and succeed in this industry.
Grasping the basics of affiliate marketing is an outstanding approach to launching your own venture and generating income on the web. With the right knowledge, you can choose an ideal niche market that will bring in revenue for years to come. Now let's take a look at how you can identify your passions and skills, as well as research profitable niches for success.
Key Takeaway: 
Choosing Your Niche Market
Affiliate marketing success begins with selecting the right niche market that aligns with your interests and expertise. By focusing on a specific area, you can create high-quality content to effectively engage your target audience while promoting relevant products or services. This section will discuss how to identify your passions and skills and research profitable niches.
Identifying Your Passions and Skills
To choose a suitable niche for affiliate marketing, start by making a list of topics you are passionate about or have extensive knowledge in. This could be anything from fitness to technology, fashion, or travel. Having a genuine interest in the subject makes creating content around it enjoyable rather than tedious. Additionally, having expertise in the field helps establish credibility as an expert within your chosen niche.
Researching Profitable Niches
Once you've identified potential areas of interest based on passion and skillset, it's time to evaluate their profitability as an affiliate marketer. Some factors to consider when researching profitable niches include:
Demand: Look for niches with high demand but low competition using tools like Ahrefs and Semrush which can help determine search volume trends.
Affiliate Programs: Ensure there are reputable affiliate programs available within the selected niche offering competitive commissions.
Potential Earnings: Calculate estimated earnings based on commission rates provided by various affiliate programs operating within each respective industry sector being considered during initial research phases conducted online today.
By carefully selecting a niche that aligns with your interests, expertise, and profitability potential, you can increase the likelihood of achieving success as an affiliate marketer. Remember to focus on providing value to your audience through high-quality content tailored specifically to their needs while promoting relevant products or services within your chosen market.
Choosing your niche market is an essential step in becoming a successful affiliate marketer. By researching profitable niches and identifying passions and skills, you can determine the best fit for your business goals. Having determined a profitable niche, it is now time to select an appropriate affiliate program.
Key Takeaway: 
Finding Suitable Affiliate Programs
Aspiring affiliates should research various affiliate programs within their chosen niche to find those offering competitive commissions and reliable support. Platforms like BigCommerce and Shopify offer comprehensive solutions by providing marketers with the tools needed to succeed in the e-commerce industry.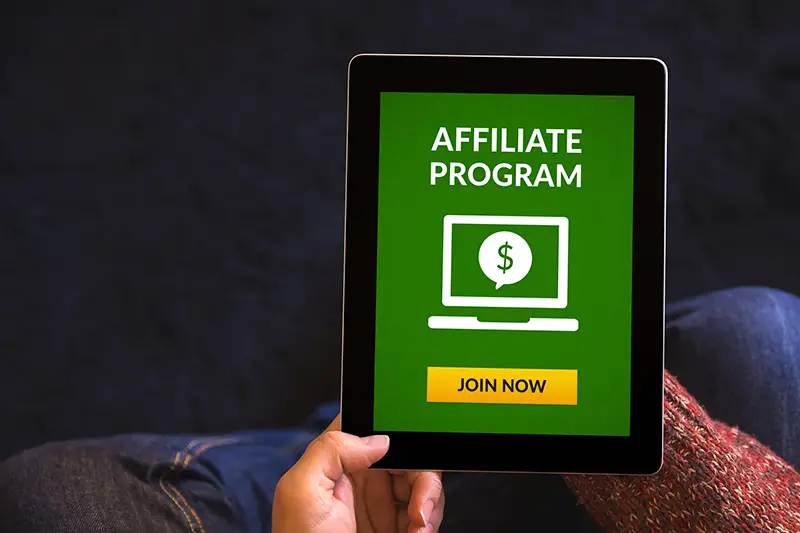 Comparing Different Platforms' Features
When selecting the best platform for your needs, take into account such aspects as convenience of use, marketing materials provided, monitoring abilities, payment options, and customer assistance. Some popular platforms include:
Evaluating Commission Structures
Different affiliate programs have varying commission structures based on factors such as product type or sales volume. Generally speaking, there are three main types of commission models:
1. Percentage-based commissions: Affiliates earn a fixed percentage per sale made through their referral link. This is the most common commission structure in affiliate marketing.
2. Flat-rate commissions: Affiliates receive a fixed amount per sale, regardless of the product's price or quantity sold.
3. Tiered commissions: Commission rates increase as affiliates reach specific sales milestones or performance levels.
To maximize your earnings potential, look for programs with competitive commission rates and realistic performance targets. Additionally, consider any cookie duration policies to ensure you are fairly credited for referred sales made within an acceptable time frame after clicking on your referral link.
Finding suitable affiliate programs requires careful consideration of the various features and commission structures available. With a pay-per-lead strategy, one can further optimize their campaigns for increased efficiency and profitability.
"Maximize your earnings potential as an affiliate marketer by researching suitable programs, comparing features, and evaluating commission structures. #AffiliateMarketingTips" Click to Tweet
Pay-per-Lead (PPL) Strategies
In the world of affiliate marketing, pay-per-lead (PPL) strategies offer a unique approach to earning commissions. Unlike traditional methods that focus on sales alone, PPL compensates affiliates based on lead conversions. This can be particularly advantageous for bloggers who excel at creating engaging content and driving traffic to sellers' websites.
How Pay-per-Leads Differ from Traditional Methods
The primary difference between PPL and other affiliate marketing models is the way in which commissions are earned. With PPC or CPS, affiliates gain revenue when a user clicks their referral link and then buys something. In contrast, PPL rewards affiliates for generating leads—such as newsletter sign-ups or contact form submissions—that have the potential to convert into future sales.
Implementing Successful PPL Campaigns
To make the most of your pay-per-lead strategy, consider these tips:
Create valuable content: Focus on producing high-quality blog posts that address common pain points within your niche market while offering solutions through promoted products/services.
Leverage social media: Share your content across relevant platforms like Facebook groups and forums dedicated to discussing topics pertinent within particular niches – this will increase visibility among potential customers who may not yet be aware of available solutions offered via affiliated products/services being promoted online today.
Capture leads effectively: Utilize tools such as email opt-in forms or gated content offerings designed specifically towards capturing prospective buyers interested in learning more about how specific products solve problems faced by consumers.
Monitor and optimize: Track the performance of your PPL campaigns using analytics tools like Google Analytics, adjusting your strategy as needed to maximize lead generation and conversion rates.
Incorporating pay-per-lead strategies into your affiliate marketing efforts can provide a more diverse income stream while also helping you build stronger relationships with potential customers. By focusing on generating high-quality leads, you'll be well-positioned to earn passive income through commissions earned via referrals made using unique tracking links embedded strategically throughout various online channels.
PPL Strategies can be an efficient means of obtaining leads and boosting sales, but for optimal results, it is essential to craft content that is top-notch. By creating engaging blog posts and articles that utilize SEO best practices, you can ensure your PPL campaign will be successful.
Key Takeaway: 
Creating High-Quality Content
Focusing on creating high-quality content is essential when starting out as an entrepreneur pursuing opportunities presented through affiliate marketing. Success depends heavily on building trust among audiences who rely on the information provided by affiliates to make informed purchasing decisions. This could include writing informative articles about how specific products solve problems faced by consumers while incorporating strategic use of keywords related to search engine optimization (SEO).
Crafting Engaging Blog Posts and Articles
Comprehending what your intended interest group's necessities and inclinations are is indispensable for making captivating blog entries and articles. Start by researching popular topics within your niche, then brainstorm ideas that address common questions or concerns. When writing, make sure to provide actionable tips and advice backed up with data-driven insights. Additionally, incorporate storytelling elements that resonate with readers emotionally – this helps keep them engaged throughout the entire piece.
Utilizing SEO Best Practices
Keyword Research: Use tools like Ahrefs' Keyword Explorer or Google Keyword Planner to identify relevant keywords for your content based on search volume and competition levels.
Title Tags & Meta Descriptions: Optimize title tags and meta descriptions using primary keywords while ensuring they are enticing enough for users to click-through from search results pages.
H1 & H2 Headings: Include targeted keywords in headings where appropriate but avoid keyword stuffing – it's essential to maintain a natural flow of content.
Internal & External Linking: Add internal links to relevant pages on your website and external links to authoritative sources that support your claims. This helps improve the overall user experience while boosting SEO performance.
Incorporating these best practices will not only help you create high-quality, engaging content but also increase its visibility in search engine results – ultimately driving more traffic and potential customers towards promoted products or services offered within your chosen niche market.
Producing top-notch content is essential for any prosperous affiliate marketing initiative, and using social media outlets can help widen your audience. Strategizing properly can enable you to effectively advertise your offerings on a variety of mediums, thereby generating more revenue.
Key Takeaway: 
Leveraging Social Media Channels
Using social media channels effectively is crucial for affiliate marketers to increase their visibility and reach potential customers. By engaging with relevant online communities, you can share valuable content related to your niche and promote the products or services you are affiliated with. In this part, we'll explore how to locate applicable Facebook groups and discussion boards, in addition to crafting shareable material for a variety of social media sites.
Identifying Relevant Facebook Groups and Forums
To find the right online communities where your target audience hangs out, start by searching for Facebook groups using keywords related to your niche market. Look for active groups with a large number of members who regularly engage in discussions about topics pertinent to particular niches. Additionally, explore other popular forums such as Reddit, where users often create subreddits dedicated solely to discussing specific subjects.
Tip: When joining these groups or forums, make sure to read their rules carefully before posting any promotional material or links; otherwise, you may risk being banned from the community.
Creating Shareable Content for Social Media
Creating content that resonates with your audience and is easily shareable across different platforms will ensure successful promotion on social media. Here are some tips on how to create engaging posts that encourage sharing:
1. Create eye-catching visuals: Use tools like Canva or Adobe Spark Post to design appealing images featuring product highlights or interesting facts about your niche.
2. Write compelling captions: Craft short yet informative descriptions that pique the interest of your audience and encourage them to click on your affiliate link.
3. Use relevant hashtags: Research popular hashtags related to your niche market and include them in your posts, as this will increase their visibility among potential customers browsing those tags.
Incorporating these strategies into your social media marketing efforts can help you build a strong online presence, reach more potential customers, and ultimately generate higher commissions through increased referral traffic. Remember always to engage with users who comment or ask questions about the products/services you promote – this not only helps establish trust but also provides valuable insights into what resonates well within specific target markets.
Employing social media outlets can be a powerful way to expand your visibility and target prospective customers. Building trust with your audience is the next step in developing an effective affiliate marketing strategy.
Key Takeaway: 
Building Trust with Your Audience
It takes time and patience to build trust among your audience, but the consistent effort in producing high-quality content that resonates well within specific target markets can eventually gain influence over them – ultimately leading you towards generating passive income streams through commissions earned via referrals made using unique tracking links embedded strategically throughout various online channels.
Establishing credibility as an expert in your niche
To establish yourself as a credible expert in your chosen niche, it's essential to showcase your knowledge and expertise by providing valuable information. One way to do this is by creating thought leadership content, such as blog posts or articles that address common challenges faced by consumers within the industry. By offering solutions and insights based on personal experience or research, you demonstrate authority on the subject matter while building rapport with potential customers who may be more inclined to trust recommendations coming from someone they perceive as knowledgeable.
Engaging with your audience through comments, emails, or direct messages
In addition to sharing valuable content, actively engaging with readers helps foster a sense of community among those interested in similar topics. Responding promptly and thoughtfully to comments left on blog posts or social media platforms shows genuine interest in their opinions while also providing opportunities for further discussion around relevant subjects. Additionally, consider implementing an email newsletter where subscribers receive regular updates about new content published along with exclusive tips not available elsewhere – this creates another touchpoint for interaction between you and members of the target market seeking advice from experts like yourself regarding products/services promoted via affiliate marketing efforts.
Email: Set up an email newsletter to share updates and exclusive content with your subscribers.
Social media: Utilize platforms like Facebook, Twitter, or Instagram to engage in conversations related to your niche and respond to questions from followers.
Blog comments: Monitor the comment section of your blog posts for opportunities to address concerns or provide additional insights on relevant topics.
Building a rapport with your target demographic is essential for successful affiliate marketing and can result in an enduring fanbase that brings continued success within this competitive arena. By focusing on credibility, engagement, and consistent high-quality content delivery, you'll be well on your way towards achieving these goals as an aspiring entrepreneur pursuing passive income streams through affiliate marketing strategies.
Key Takeaway: 
FAQs in Relation to Affiliate Marketers
How to Write an Affiliate Marketing Article
If you want to write an effective affiliate marketing article, you need to start by researching your target audience and niche market. Create a compelling headline that grabs attention, followed by informative and engaging content. Include relevant product links with clear calls-to-action, optimize for SEO, and use visuals to enhance the user experience. Finally, proofread your work before publishing.
What Are Affiliate Marketing Articles?
Affiliate marketing articles are pieces of content created by marketers to promote products or services from partner businesses. These articles typically include unique tracking links that allow the marketer to earn commissions when readers click through and make purchases based on their recommendations.
What Problems Do Affiliate Marketers Face?
Affiliate marketers often face challenges such as selecting profitable niches, creating high-quality content consistently, driving targeted traffic to their websites or blogs, building trust with audiences, staying updated on industry trends and technological advancements, and optimizing campaigns based on performance data insights.
Can You Really Make Money from Affiliate Marketing?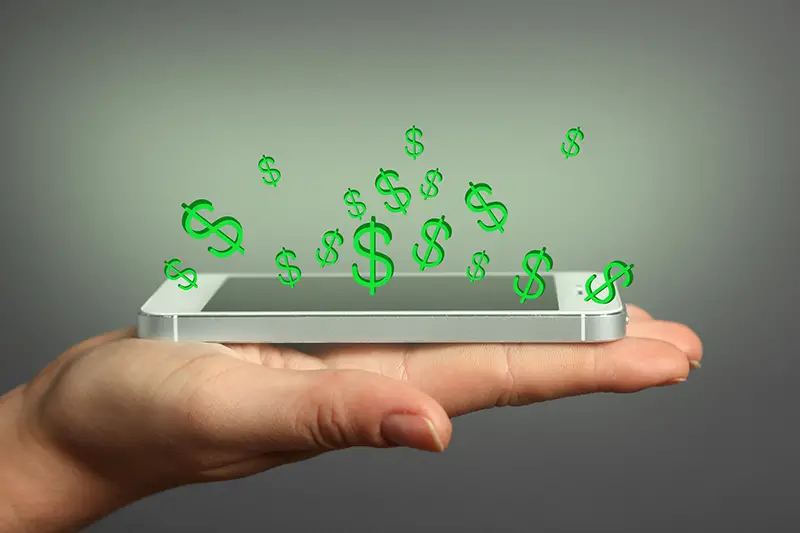 Yes. Many people successfully generate income through affiliate marketing. However, it requires dedication to researching profitable niches, products, or services; producing quality content; employing effective promotion strategies like social media advertising and email campaigns; monitoring results, and making necessary adjustments for optimization purposes.
Conclusion
As an affiliate marketer, it is crucial to understand the basics of affiliate marketing and choose the right platform to ensure success. Creating quality content for your niche market and growing your audience through various channels will help you achieve better results.
It is also important to monitor performance and adapt to industry trends in order to optimize your efforts. Staying informed about technological advancements that impact the world of affiliate marketing is essential for long-term success.
If you're looking to take your affiliate marketing game to the next level, check out Business Partner Magazine. Our resources can help you stay up-to-date on industry trends and improve your strategies for success.
You may also like: 11 Clever Ways to Promote Your Affiliate Links
Image source: Depositphotos.com