Click here to get this post in PDF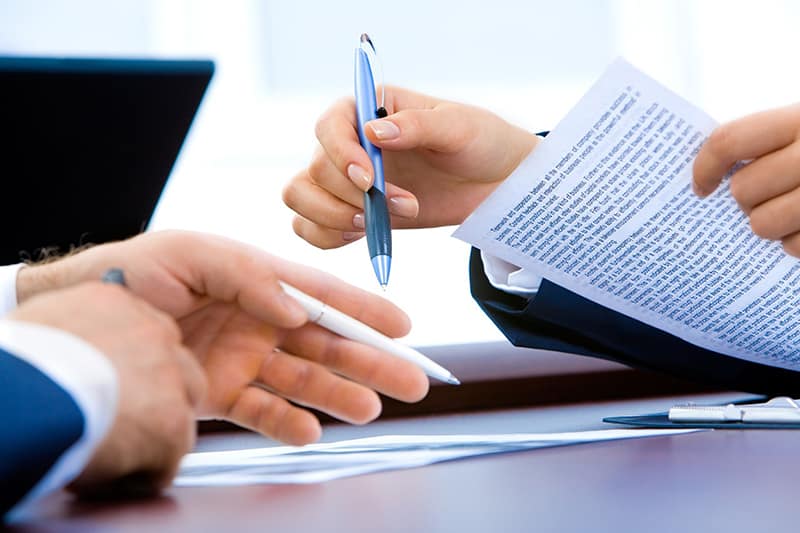 The world of surety underwriting can be complex and mystifying, especially to someone with little to no experience in running a business that requires a surety bond. But it's not all black magic and voodoo — in fact, once you know the score, it's pretty straightforward. Here's what you need to know about how surety underwriting works and what to expect if your business needs to be bonded.
Surety Bonds Are Like Insurance, Except They're Not Anything Like Insurance
Before discussing how surety underwriting works, it's important to establish exactly what we mean by surety bonds. A number of different types of businesses are often required to purchase these bonds if they want to be licensed by the state or local municipality to do business, and the process behind buying a surety bond is not unlike purchasing a commercial insurance policy.
The problem is that surety bonds don't work like insurance policies in the least. If you're insured, you have a layer of legal and financial protection in the event unforeseen things happen to your business, such as being the victim of a theft or fraud. Surety bonds, however, don't protect the people and organizations that do business with you in the event that your company fails them by acting in bad faith or something similar. This means that your business is subject to an entirely different type of scrutiny by surety underwriters.
How the Underwriting Process Works
If your company needs a surety bond, you need to apply for one. This can be done by either contacting a surety underwriter directly or using a third party, such as an agent, to source a bond for you. No matter what path you take to get there, though, the underwriter will need to evaluate your application before deciding to offer you a surety bond. First and foremost, this means evaluating the risk that something will happen that will lead to a claim being made against the bond.
Scope and Amount of Cover
Risk is evaluated on a case-by-case basis, and there is any number of factors that enter into play, one of which is the type of surety bond as far as its scope and the amount of financial coverage it provides. If you're required by law or regulation to provide a large amount of cover to people and companies you do business with, the consequences of a claim are therefore greater. This can sometimes make underwriters more reticent to offer your business a bond.
Overall Reliability
Surety underwriters also evaluate your business itself and make a determination on how likely it will be that you can deliver on your promises and complete contracted jobs successfully. Factors such as how long your company has been in business, the size and scope of projects it's handled in the past, and its track record regarding completing projects successfully all play a role. If you are a startup or otherwise lack experience, this could make it harder to purchase a surety bond, but in general little to no experience provides better chances than a bad track record.
Management and Staff Ability
Businesses fail all the time, and one of the reasons they do is because they have poor management. Surety underwriters often choose to assess your staff, especially your management, to ensure that you have competent employees minding the store. This can often require credit or background checks, though this isn't a universal requirement.
Infrastructure and Equipment
Infrastructure status as a company is also carefully examined by surety underwriters. If you have specific high-cost equipment or vehicles that you need to run your business, you might need to show that you have clear maintenance records or policies in place for keeping them functioning. Additionally, you'll need to prove you have clear plans for replacing obsolete equipment with modern ones to remain efficient.
Personal Creditworthiness
Additionally, there are plenty of instances that require you, as a business owner, to be evaluated on a personal level. If your own personal credit history is less than stellar, this can negatively impact your chances of being offered a surety bond by a particular underwriter; after all, poor credit can often indicate a lack of ability in managing businesses successfully. At the very least, a poor financial history may result in you being quoted a premium price that is significantly higher than it would be otherwise.
How to Make the Underwriting Process Less Painful
Knowing how surety underwriting works is one thing — making the underwriting process less of a pain, especially when it comes to surety bonds for small business? That's more of a challenge. However, there are ways you can make it more likely that you'll be offered a surety bond at a premium you can afford. The most foolproof way you can do so is to get outside help when it comes to applying for a surety bond.
Enlisting the aid of a professional agent, one with plenty of experience in sourcing surety bonds for your business sector, can help you streamline the process; a skilled and experienced agent has the tools and expertise to request price quotes from a number of underwriters simultaneously, providing you with a wide variety of quotes from which to choose and enabling you to select one that best fits both your budget and your needs.
The Final Word on Surety Bonds for Small Businesses
Surety underwriting is certainly complex. Even if you take the knowledge you've gained here when it comes to what a surety underwriter considers when deciding whether or not to offer you a surety bond, there are no guarantees that your efforts will bear fruit. Yet when it comes to sourcing surety bonds for small businesses, going it alone is a bad idea. Maximize your chances of getting a solid, affordable quote by not just keeping in mind what underwriters are looking for but also by working together with an agent. This is, without a doubt, the most surefire path to being bonded successfully.
You may also like: Everything You Need to Know About Bonds
Image source: Pixabay.com