Click here to get this post in PDF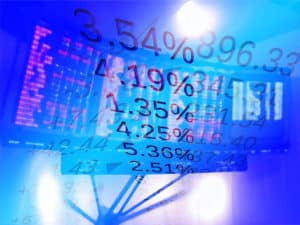 We earn, we spend, we save but do most of us really save that extra buck of that hard earned money? Well, everyone wants to secure their future and work hard in their early days to enjoy their old age in harmony. Thus, a number of people invest their money into stocks, shares, bonds, etc. to get an extra edge on their returns and open a second source of partial income. However, it is better to first understand the investment criteria and if it would prove to be beneficial for you or not. Below is a detailed synopsis about bonds along with their investment criteria and would it be beneficial for you to invest in them? Read below to know more. 
Bonds Explained!
Bonds can be considered as an articulate way of borrowing money; however, in the scenario of bonds, it's not the individuals that take these loans but are the lenders that invest small amounts in the form of bonds into larger organisations. In simple words, bonds are loans that are lent to governments, corporates and private entities by individuals.
Why me?
So, why do these larger organisations and governments need small amount of loans from individuals? It's because everyone needs capital to grow, similarly, governments issues bonds to collect capital to invest in infrastructure bond, development and other aspects. While corporates too need large amounts of capital to increase their business, hire people or buy a new property. Bonds give corporations a better alternative than banks to collect more substantial amounts of money from individuals.
Bonds are a type of fixed income investment and the best relatable example that explains bonds are IOU's. IOU which literally is abbreviated as 'I owe you' is an informal document signed between two parties pertaining to the amount of debt that needs to be paid along with the pre-decided rate of interest.
The Inversely Related Phenomenon
Bonds, on the other hand, have much larger durations which can vary from one to ten years. However, long duration bonds are considered to be at higher risks as there are interest rate risks which are correlated with the sum of the bond. Simply put, investors get a fixed amount every year in the form of interest and bond prices are inversely related to the rate of interest, so, when bond prices go down, interest rates go up.
There are many different bonds out there to create a perfect fixed income plan for you, but the returns entirely depend upon the duration of the bond. In some scenarios, organisations can also default on the bond which is not the scenario in other investment options. So, the higher reputation a company has, the lesser risk that it will default or go bankrupt.
Don't get Confused
People often get mistaken differentiating between stocks and bonds; however, both of the investment options are not at all similar. While both of the investment terms can be somehow compared to crowdfunding but investing in shares gives the authority to the buyer to sell these shares anytime. While share prices are directly connected with the success of the organisation and the profits it makes, bonds, on the other hand, give you fixed returns on a fixed capital that you have lent to the issuer.
It's necessary for individuals to assess and compare the benefits they are getting while investing in bonds. As mentioned above, companies do default on bonds, and it is imperative for people to check the S&P rating of the bondholders to make the decision wisely.
Help is a Click Away
For many people, investing in bonds can be quite confusing reason being the variation in terms of the returns it offers. It is advisable to visit a financial consultant and explain to them the type of bonds that you are looking. It is better to take advice from the professionals who are out there and know plenty about the market. Seeking help from the professionals can inform you about the breaking points of specific bonds and also educate you about the perfect match that has a lesser chance of getting defaulted.
You may also like: Business Tricks and Tips: How to Choose Something to Invest In