Click here to get this post in PDF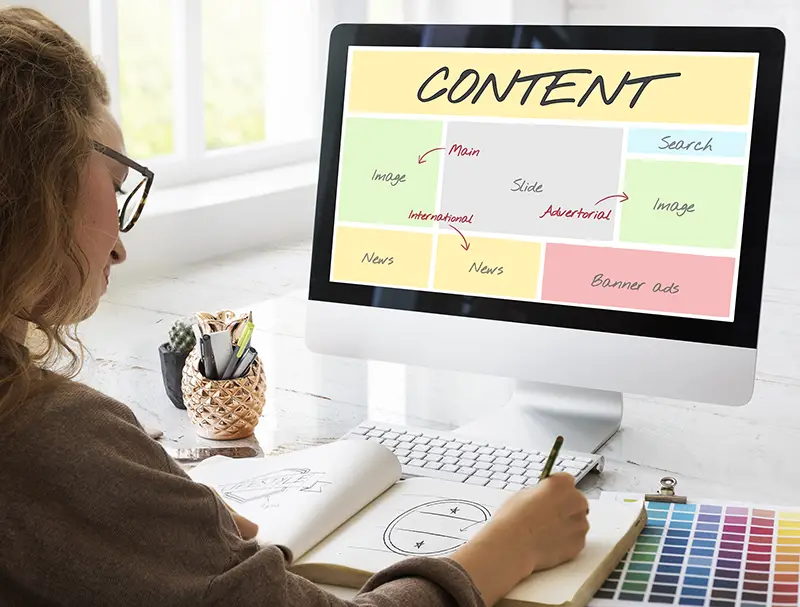 Did you know almost 92% of B2B marketers have a content marketing strategy in place? That's because the technique generates leads, drives traffic, and increases online visibility, among other things. To achieve impressive results takes constant effort and time. Still, the benefits are substantial, so all the hard work pays off in the long run. What helps maximize content marketing efforts is having a content creation framework as the foundation. The framework keeps the process of creating and publishing content as smooth as possible. If you're interested in creating it for your website, here are the steps you need to take.
Generate Ideas 
The first step in the content creation framework is generating ideas for your content. You should search for ideas continuously. Whenever you come across a topic your buyer persona might be interested in, write it down. Think about or research what are the most frequently asked questions in your industry and prepare a list. Also, include some topics your readers should become familiar with from your niche. This way, you'll show how knowledgeable you are about a particular business or industry-related aspect. While coming up with ideas, keep in mind the need to create suitable content for every stage of the buyer's journey. Guide them through the journey to make sure they make the purchasing decision in the end.
Prepare a Timeline
Manage the Workflow
Now that you have the main elements figured out, it's time to organize and manage the workflow. First, break down the content creation process into smaller segments which joined together, lead to the publication of particular content. The segments should cover the whole process from the moment you come up with ideas for the content to the moment it gets published online. Most companies have various teams working on this project. But, if you're a team of one, then you should still break it down into multiple steps.
Proofread the Content
Before you publish any piece of content, you want to be sure it's well-written and structured and that its main ideas reflect your organization or brand. That's what proofreading is all about. Still, you shouldn't take it lightly. Instead, set goals to know what you're looking for when proofreading. Then, you should involve other people in the process if you're working in a team. To make sure the content is consistent style, tone, and structure-wise, create a style guide and use it as a reference. The most important step thing you should do is optimize the content for search engines, so you can reap the benefits of your well-written content.
Store It Properly
When you finish preparing the content, don't just save it in a random folder. Assign a location, such as Dropbox or Google Drive, and store it properly. This means you should create proper folders and use descriptive names for the files. Also, include the stage of the buyer journey in the file name. You and your team can find the content easily in case of future reference.
Conclusion 
Thanks to its many benefits, content marketing is one of many strategies marketers all over the world use. They rely on a content creation framework to make the most of their marketing efforts. If you follow these steps carefully, you'll be able to create the framework yourself and enjoy the perks of a smooth and effective content creation process.
You may also like: 2022 B2B Content Marketing Trends: What Do You Need to Do to Get on Top
Image source: Shutterstock.com