Click here to get this post in PDF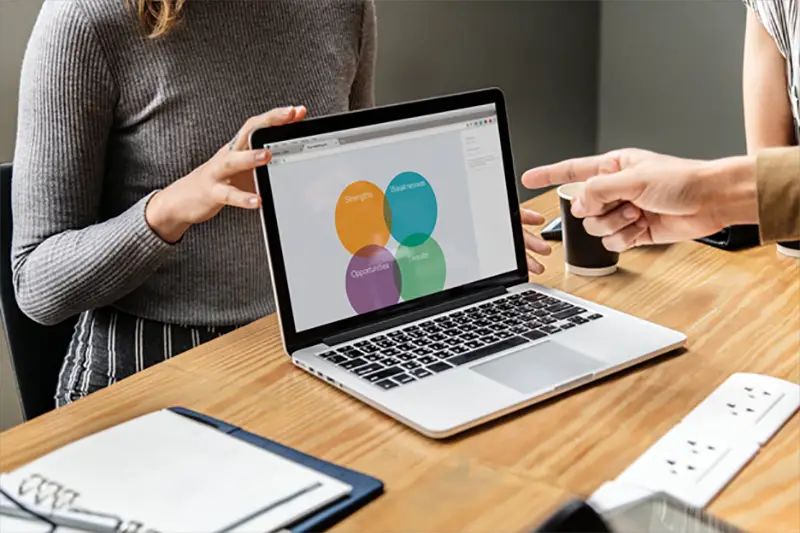 Business marketing evolved over the years. From simple handmade efforts, it developed various ways to communicate with its audience, which preference changes rapidly. 
Content marketers, specifically, are always on their toes to stay updated and relevant. They need to create a big impact that is enough to get viewers' attention. Here are your top eight B2B content marketing trends to try this 2022.
Collaboration is A Must
Content marketing developed into a level. From simple informative writing, its level of maturity has reached sophistication. What does sophisticated content marketing mean? B2B content marketers are now more involved with the business or company as a whole. They are no longer confined within the walls of the marketing department. 
With a mature audience that demands more dynamic and detailed data, content marketers now need to coordinate with other departments. It includes collaboration with people from the Customer Service Department, Human Resources, and the Sales Department. 
If your target audience is from the healthcare field, then approaching popular bloggers and influencers in your field is a savvy way to spread awareness for your product, service, or brand. Thousands of people turn to these sources for further reading since they already have a large network of trusted contacts. It's definitely a win-win situation, so start networking today. You can also visit https://hip.agency/ for more Orthodontist Marketing ideas!
Document and Strategize
With the growing demand for quality content, managers need a marketing strategy that is up-to-date and well-planned. Yet, according to a 2021 survey, the problem for the past few years is that more than sixty percent of content marketers have no substantial strategy and documentation.  
Why is a documented content marketing strategy necessary? An established content marketing strategy is one of the best ways to be successful in marketing. You should be able to have the correct criteria to measure what is effective and what is not. The right criteria can help you:
Forecast possible outcomes and improve, if needed
Compare your strategies to the business revenue
Generate a detailed report to the management
Engage in Paid Promotion
In light of the online generation, content marketers have to step up with ways and means to get the attention of the target audience. Unfortunately, most marketers are still reliant on organic reach, which gives only a small percentage of viewers to see that they offer.
Paid social media and paid search ads make it possible for people all over the world to see your content without relying solely on organic views. The more people see your content, the higher the chance of engagement through your content marketing. 
Additionally, be smart in choosing the best social media and blogging platform that will suit your content writing skills. Make sure to research and pick the platform that your target audience use.
Form Your Circle
Only a small portion of B2B content marketers utilize the advantage of an automatic audience through a community. This technique is easy for tech-savvy marketers, but it takes lots of hard work for traditional ones. 
Tech-savvy content marketers make use of social media groups, blog comments, and online forums. Aside from gaining information directly from potential clients, you can also share inputs with them by giving advice. In this manner, you are marketing your product without directly asking the audience to notice your brand.
Value Information from Individual Clients
Content marketing survives from valuable information. While big data from surveys and statistics is essential, small data from individual clients is also necessary. Feedback and reviews from individual clients give first-hand intel about their experience with your product or service. Content managers gather this information from the Sales Department or directly from the Customer Service Department. Another way is to directly conduct small interviews with clients to express their satisfaction or dismay with your brand.
Create Good Connections with Influencers
Influencers are people who have amassed a large audience. They have numerous followers, which sometimes reach up to millions. Because of their ability to affect their audience, marketers need to reach out to them if they want to introduce their brand. Influencers can promote, highlight, or make a review of your brand. They may also collaborate with a brand adviser or co-creator. It can increase motivation and enthusiasm to a specific audience. 
How does working with an influencer work? An influencer collaboration means the influencer can highlight a brand on their social media account, page, or blog. If the audience sees that the influencer uses the brand, it increases the brand credibility. Moreover, the more people that see the influencer's post, the higher it is for the data traffic going well according to your plan. For example, if you offer cakes and pastries ingredients, you could tap the involvement of popular bakers who can even share exclusive recipes using your product. It will call the attention of interested bakers who can also share the information with others.
Know What Your Audience Wants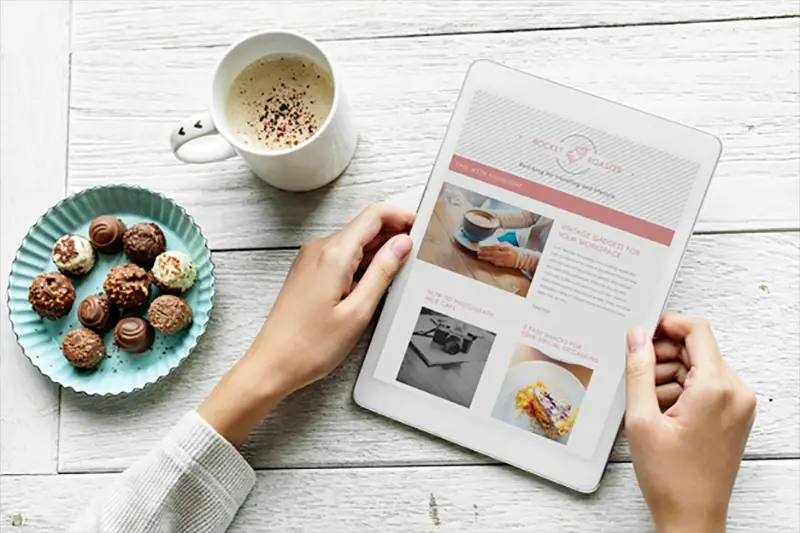 B2B Content Marketing this 2022 relies mostly on the online audience through various websites and social media. For this reason, you have to grab every opportunity to get your audience's attention and create content to convince them to stick to your brand.
The most popular way to publish content online is blogging. But now, streaming relevant information through social media has become popular as well. You can relay your brand information through video blogs or vlogging, marketing videos, email blasts, podcasting, and infographics. Moreover, you have to consider that every platform caters to different kinds of audiences. It means you have to create various content to catch the attention of viewers.
Now, video blogs and marketing videos are some of the most popular marketing techniques. According to studies, viewers play over five billion videos on YouTube daily and spend about 100 million video viewing hours on Facebook. In addition, in the USA alone, more than forty percent of the population listen to a minimum of one podcast per day.
Correspond with the Business ROI
According to a recent survey, almost half of the content marketers started to get involved with the business ROI or return of investment. This move impacted businesses in many ways. 
The involvement of content marketing with ROI makes it easier to create business programs and formulate a realistic budget.
It assists the whole Marketing Department to understand costs and revenue.
It attributes to more realistic and relevant for content marketers.
However, content marketers need to give more time and effort to measure and generate reports for better data analysis.
Bottomline
In the end, though, content is just that—content. It only has value if it helps you attract leads and convert them into paying customers. You can throw as much energy and money as you want into coming up with great content, but if your value proposition is weak or you fail to optimize your landing pages and sales funnels, all of your content in the world won't matter. Marketing automation platforms can help to ensure attention and conversions, which will keep traffic flowing to your site and increase your conversion rates. That's something that every eCommerce business needs.
B2B Content Marketing is a famous way for businesses to make their brand known to the public. This 2022, it rose to popularity as more than ninety percent of marketers engaged in content marketing through blogging and social media. Remember, make sure that their content makes its way to their targeted audience's views.
You may also like: 3 Content Marketing Strategies that will Increase your Conversion Rate
Image source: Pexels.com