Click here to get this post in PDF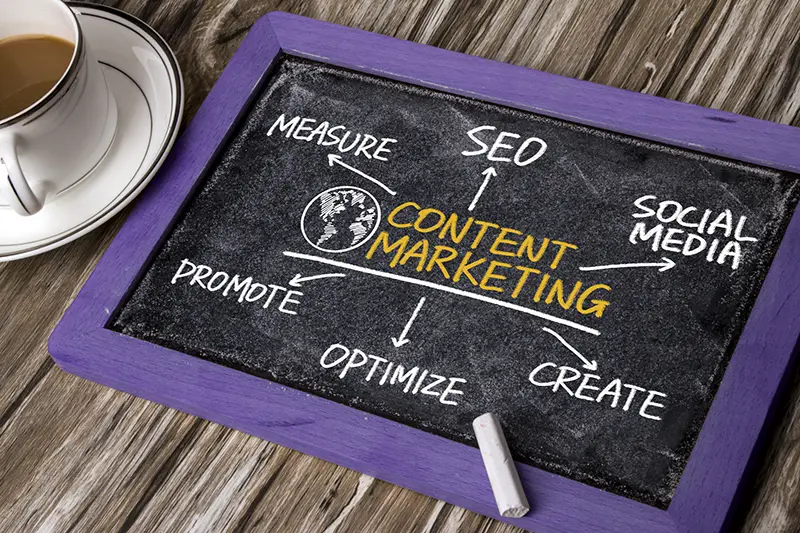 Research shows that content marketing drives more than 7.8x higher site traffic, which also only means more conversion rates. That is how much potential doing content marketing right has. This makes content marketing one of the key strategies that you should include in your marketing plan.
But what is content marketing?
Simply put, content marketing is the creation and sharing of online marketing materials such as videos, blogs, social media posts, and email content, with the aim of promoting your brand. 
This is not a subject matter conversant with everyone. It is therefore important for businesses to have all their content marketing needs taken care of by content marketing specialists. In this article, you will learn the 3 most essential content marketing strategies every business should imply.
The Best Content Marketing Strategies You Should Imply
Email Marketing
Email marketing is one of the best ways to get your products and services selling. This strategy is especially effective because here you are marketing to the people who have already taken an interest in your products or services. This is because at some point they subscribed to your email list.
How it works is that visitors find your site, like your content, and subscribe to get more. You can also offer free products and services such as free e-books, 30- minutes free consultations, or even great articles packed with value with the aim of luring your visitors to subscribe to your site.
This makes it easy because every time you launch a product or service, you notify them straight to their inbox. However, getting a lot of email subscribers is not a walk in the park. It requires a marketing plan and strategy. Make sure to hire the best SEO Queensland experts for the best ROI (Return on Investment). 
Social Media Marketing
Social marketing will always be one of the topmost strategies to sell more. Almost 100% of your potential buyers are on social media. And the good news is, there are numerous social media platforms you can choose to market your products. 
What you need to do is do a market search, find out where your buyer personas hang out the most, and bring your business right in front of their eyes. Some of the things you want to find out about your prospects are their ages, gender, demographics, and everything else. Then choose no more than two social media platforms and market wildly. 
Most social media platforms provide many ways to do this. You can create fan pages, groups, go live, hit your fans right in their inboxes, leverage the stories feature on Facebook, Instagram, and more. You can also use paid social media advertising.
SEO
SEO is the backbone of a good marketing plan. It is the basis of your business success. Simply, SEO, which stands for Search Engine Optimization, is the process of optimizing your website to rank high on Search Engine Result Pages (SERP), without any form of paid advertising.
For you to achieve this, you have to produce content that both the search engines and your potential buyers like. This means giving value through the content on your site, for Google to push in front of your audience and give you free rankings. Of course, you can opt for paid advertising.
The beauty with SEO is that your buyers come to you, and not you to them. But to get there you obviously have to work hard and be patient. You need to make sure to create content around your niche products and services, establish your brand as an authority in your niche industry, and gain the trust of your customers. Hiring an SEO expert is the way to go.
You may also like: Does Your Business Need Content Marketing?
Image source: Dreamstime.com