Click here to get this post in PDF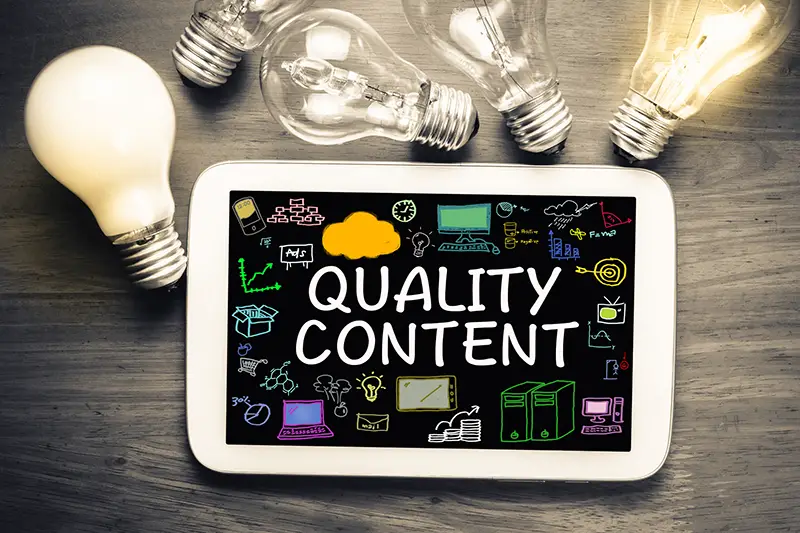 Are you thinking about using content marketing to add some zip to your company's promotion and advertising campaigns? If it's your first time leveraging the power of written content, pay attention to the five aspects of building a muscular selling effort via content marketing. You'll need to be very clear about the message you want to put across. Additionally, be sure to know where the money will come from, what the overall plan of attack is, the type of content you want, and how to measure initial results. Here's a rundown of details for each of the five aspects.
The Concept: What Is the Basic Message?
When used to sell a product or service, the beauty of written words is that owners can be precise, detailed, and creative. That's why it's vital to come up with an exact message. For instance, do you want the wording to explain how to use a product, why it's important, why your company makes the best one available, or something else? Get the core message, in detail, on paper before you attempt to compose your pieces. And if you intend to outsource the chore, be crystal clear about what you want to say, how you want to say it, and what tone of voice is needed.
The Funds: Use a HELOC to Cover Business Marketing Expenses
While it is not the priciest of marketing techniques, regular, high-quality content on a website or within advertisements will cost you. Owners of one-person or very small companies that want to move to the next level of growth often turn to home equity lines of credit or HELOCs. They're a smart way to secure funds for any business expense, particularly ones that can bring in more customers. By shopping around, you can secure the best rate and terms possible, get competitive interest rates, lenient repayment periods, and fast access to funds. The first step is checking out an online guide about who the best HELOC lenders are.
The Plan: Know Your Target Demographic
Once you are set up with finances and the core message you want to put out, take the time to hone in on who your target demographic is. Perhaps you already have a handle on this point, but it never hurts to update the typical description of who your ideal customers are. Being detailed in this area will also help you acquire your initial customers once you launch. 
The Content: Decide Who Does the Creating
After you have a clear picture of the target and have spent enough time honing the message, you are ready to create the actual content. If you aren't up to the task yourself or simply don't have the time, hire a professional who has experience in your product or service niche. If you use a content service company, speak with the owners about finding a designated writer for all your pieces.
The Feedback: Know How to Measure Results
You will never know if your money was well spent unless there is a way to measure results. Consider using sales, new customers, or other relevant parameters to determine if the chosen pieces are getting the job done. Modernize your approach by using business accounting software to create efficiencies in your processes and help you analyze important data.
You may also like: Content Curation in 2021 – How To Keep Your Existing Subscribers and Generate Fresh Interest
Image source: Dreamstime.com