Click here to get this post in PDF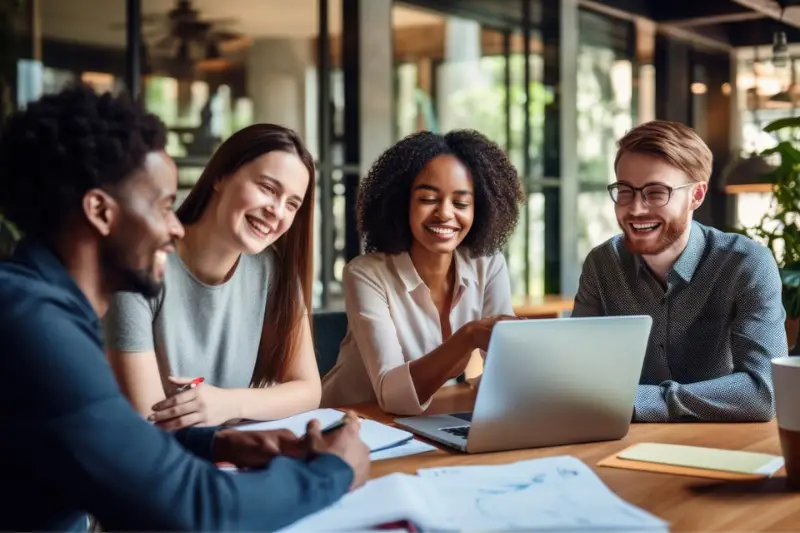 Marketers know and implement the five basic content curation techniques of aggregation, distillation, elevation, chronology and mashups to make their online presence engaging. However, the line between encouraging new visitors and keeping loyal ones is not a fine one.
By expanding one's outreach, a percentage of existing users becomes alienated. As a startup, a company focuses on specificity of service; this is made possible through its online content. When that business begins to expand, specificity is often lost. Rather than providing a unique, authoritative platform for a single niche with high expectations, content becomes generic, simplified and more attractive to a broader audience. Unfortunately, this audience often shows less loyalty than the original group.
The world of marketing is almost unrecognisable from its beginnings. Although SEO remains the backbone of any strategy, advancements in algorithms in combination with customer familiarity with 'tricks of the trade' have opened up channels and services that never existed five years ago. Social media aggregator tools save time and money for businesses small and large, helping them fight over rapidly expanding network audiences. Marketers buy website traffic to generate new interest, gather expansive data and test new niches. Smaller shopping channels compete with the Amazons and Ali's by adding more and more products to their catalogues. The buzzword behind many of these strategies is lead generation. This means existing customers, visitors and followers are often left behind in the search for a wider audience.
Naturally, the ultimate goal of any marketing strategy is conversion. Which makes one think how alienating consumers who have shown an invested interest in preference of new, untested individuals is a step in the wrong direction. As existing customers are 50% more likely to make a second purchase than a new one, how can we both increase existing consumer engagement and attract fresh blood?
The trick is to make both parties happy which – as any politician will tell us – is not an easy task.
Should Content Differ According to Existing and New Clients?
In terms of content, making both parties happy is particularly complicated; Why? Although the next points are generalisations and individual behaviours are not as clear cut as these statements assume, they are – on the whole – true evaluations of consumer behaviour.
Existing consumers are resistant to change – New consumers are looking for the latest trends
Existing consumers have already done the footwork and expect you to remain true to your original service – New consumers find you through specific queries and have little expectations apart from the answer
It helps to picture specific cases. For example, the follower of a popular YouTube influencer in the niche of vegetarian meal plans. This follower first came across the influencer a number of years ago when looking for a way to feed the family. At the time, the influencer focused on meat-free menu preparation for average family groups with the minimum of advertising.
As the popularity of social media channels has rocketed, especially during the past year of global lockdowns, more and more influencers are flooding the market. With popularity remaining one of the top metrics of internal and Google algorithms, gaining a massive audience has become obligatory. The influencer therefore expands to include vegan and macrobiotic meal plans for singles, families and larger groups, advice on where to find ingredients and preparation videos, and also signs up for advertising plans to increase monetization and new subscribers with broader interests.
The original follower becomes alienated. The range of content has become too broad. Advertising is very noticeable and distracts from the information that person is interested in. They must navigate through a huge playlist. It is time to look for an influencer who offers the specifics he or she is used to and has learned to expect.
Similarly, new followers attracted by the wide range of content are less likely to remain loyal. These new groups are acclimated to the competitive nature of social media and browse a wider range of sources to get the specific information they need. 
The old phrase, "if it's not broken, don't fix it" doesn't work in the marketing world. Owners and managers of online services must move forward to stay ahead – and staying ahead means numbers. It is expected that once a new visitor has signed up, they will remain loyal. This is becoming less and less of a truth. How can we keep our original clients but move forward to get the numbers we need to make our online businesses successful?
Content Must Remain Attuned To The Individual
Most visitors, new and old, arrive on our pages as the result of a specific query. Whether you offer an electrical service for a single county or provide marketing advice on a global scale, the right keywords are on the whole responsible for your audience. Search engine optimization on any channel remains the central marketing strategy.
This means content must match the query of the groups most likely to convert. For sales, this involves extra details the competition fails to reproduce – measurements, weights, assembly instructions, for example – as well as transparent (competitive) prices, guarantees of service, contact information and pages dedicated to specific topics that engage and keep all visitors. 
Blogs – rather than play the central role of new traffic generators – are perfect opportunities to keep existing customers engaged. While it is tempting to broaden one's audience and domain with a selection of regularly updated generic blogs, scaling back to cater primarily to your actual conversions not only makes your site or profile more navigable, it is less likely to alienate loyal customers.
Existing Customers Must Be Informed of Change
Updating your website or profile in any significant way can immediately turn your existing consumers off. Any changes that require a learning process are likely to be experienced as negative for those used to the original format. While it is 'fun' to change layouts and add functionality to a site for the designer, the pros and cons of such a move are not always well thought out.
We all know the importance of the logo and brand – the same applies to our online presence. Should you be advised to reformat your pages or add different functions, guidelines for use must be presented to your existing customer base. As much thought into the simplicity of these guidelines as to the changes they inform your clients about is essential.
Changes Should Be Subtle
Unless your existing client base is large, lucrative and sufficiently open to change – and their responses can be tested beforehand with (rewarded) questionnaires – any edits made to your online presence that focus on increasing website traffic or monetization should be subtle. A move from no advertising to multiple pop unders and banners is bound to irritate customers used to a plain, informative page.
Existing Clients Must Be Rewarded More Than New Customers
You only need to look at the utilities industry to see how consumers have learned to switch between services to gain the best rewards. Changing internet providers for a better deal, swapping phone companies to get the latest phone as part of the package (something the phone company is less than willing to offer to existing clients), and filling in easy forms to change electricity suppliers have become common habits.
Businesses who reward their existing clientele to a higher degree are more likely to keep them. Long-term loyalty rewards should not only outshine the competition, they must also outperform the discounts and offers you provide for your new customers.
Attuned Content Must Match Each Channel
The groups most likely to accept change are those on social media networks. Faced with a variety of posts on a single screen, the way you present your content is less set in stone than it is with your website.
On social media, advertising is more acceptable and expected. On social media, visuals outdo vast quantities of text. Short updates can focus on broader themes – as long as the headline is clear, captivating and relevant.
It is entirely possible to encourage your loyal customers to bookmark your 'classic' website where the principal converting content can be found in a familiar, user-friendly setting. This frees your social media channels for new traffic generation. Using social media to gradually introduce functional changes to a website can also make these more acceptable to existing clients.
Keep The Old, Attract The New
As online audiences grow, the temptation to reach for the new traffic sky and neglect the foundation of existing customers is great. To outperform the competition it seems we need to introduce ever greater changes to our online presence. Remaining static is definitely not advisable; however, a certain level of familiarity is important.
This can be achieved through content and design on responsive websites that answer the needs of your highest-converting audiences. By using social media as an advertising platform, there is no need to put off those individuals who have come to trust the style and content of your URL. By rewarding them for their loyalty at a level that puts your competition to shame, this stable, lucrative, and loyal population can only grow.
You may also like: How to Create Website Content That Your Customers Love