Click here to get this post in PDF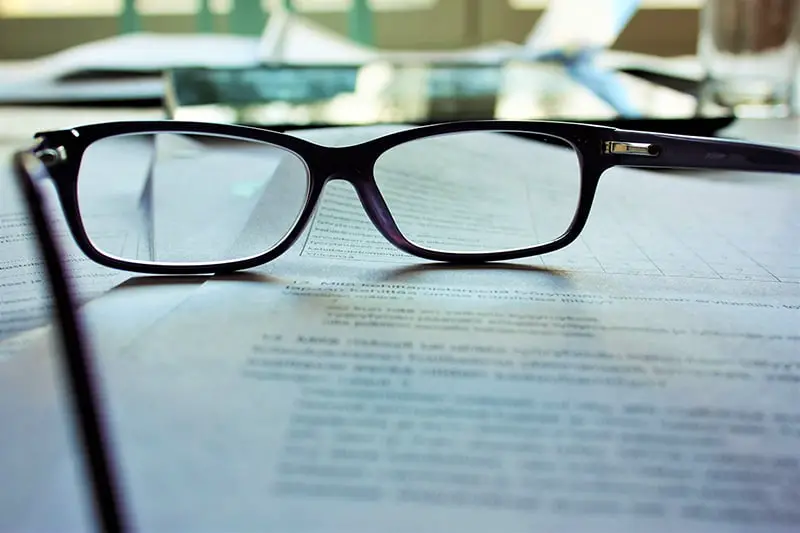 Every company in San Diego will need legal representation. The purpose of this is to help business owners in solving legal problems. Business owners will need a San Diego business lawyer to help them understand these problems. They may arise in the future, so it's better for business owners to be prepared.
Difference Between a Lawyer and a Business Lawyer
For us to understand what a business lawyer does, it's important to know the answer to this question: What is a Lawyer? There are different types of lawyers. They all have different specialties and skills. Some of them prosecute or defend criminals. Some are advocates for civil rights. And some of them can still be called lawyers without attending a trial case.
A San Diego business lawyer, on the other hand, is well-rounded. Ortega Business Law provides attorneys who are experts in reviewing contracts and consulting with business owners. They're exceptional in negotiating complex deals and litigating in court.
A great business lawyer is knowledgeable and flexible in solving problems. They always look for the best ways of helping their clients. But what are the issues their clients usually face?
What Problems do Business Owners Face?
Starting a business. During startup, business owners choose between an S Corp, an LLC, or another business type. Making the wrong decision can be very expensive to fix. It may affect the business for years.
Writing a contract. Business owners need to consider the forms they'll need when hiring employees. What should the forms say? Do the employees need to sign any kind of waiver? A San Diego business lawyer can help with drafting a contract. This is to make sure that business owners meet the needs of the business.
Mergers and Acquisitions. It's common for companies to buy out a competitor or to be acquired by a bigger company. However, joining forces with another company may cause problems to arise in the future. Companies need a business lawyer to guide and advise them through the process.
Disputed contracts and breaches of contracts. Conflicts may arise in the company. The conflict may involve a non-paying client, or an employee sharing private information. In these cases, a business lawyer helps in negotiating on the company's behalf. If a lawsuit is necessary, a business lawyer can help a company in filing it.
Compliance and risk management. New and established companies need the help of business lawyers in terms of monitoring risks. These risks can be strategic, compliance, operational, or financial. A San Diego business lawyer can help the company by advising on developing systems to minimize these risks.
Real estate and property disputes. Companies may own or lease properties, that's why they need the help of a business lawyer. Business lawyers can negotiate leases and sales. They can also navigate confusing and complex tenant and real estate laws.
Resolving claims and business issues. Even business owners encounter problems with sexual harassment and discrimination. They may also run into problems with workplace safety, sick leaves, and disabilities. Business lawyers can help in these situations by educating clients about the best practices. They can also talk about applicable laws to represent the company when issues arise.
Does a Business Lawyer Go to Court?
Business lawyers go to court, too, but only when they have to. It's not because they're not expert litigators. As a matter of fact, they feel proud when they represent their clients in court. It's just that there are better solutions to a dispute. This saves clients' money and their valuable time.
When Should Business Owners Consult Business Lawyers?
It's important for business owners to consult a lawyer the soonest time possible. As they say, prevention is better than cure. Even the simplest misunderstandings and honest mistakes can cost businesses a fortune. Many of those cases could be prevented if business owners consult a business lawyer.
If you're a business owner and you still don't have a lawyer, it's the best time to speak with one. Eliminate the "I don't need a business lawyer" mentality. Your time should be spent in running your business instead of resolving a legal case on your own.
How to Find the Best Business Lawyer?
The process of hiring a business lawyer can be intimidating. It's only easy for clients to hire one if they know what they are looking for. Below are some tips that can help you if you want to hire a San Diego business lawyer.
Know when to hire a business lawyer. Generally speaking, the earlier you start getting advice from a good lawyer, the better off your business is going to be. If you're only starting out, you should contact business lawyers and ask them about their rates for basic services. That will help you identify the budget.
Focus on the lawyer that you need. Most business lawyers are capable of handling typical formation needs. If you only need a trademark, then focus on a lawyer who specializes in this area. The same goes if you only have questions about tax laws. If you want your business to have a long-term legal counsel, the get a business lawyer.
Look for a lawyer who understands about your niche. You need a business lawyer. But if the lawyer doesn't have any clue about your industry, then it'll be a problem. Your business will benefit from the advice of a business lawyer who understands how your business operates. For other companies, however, basic willingness to understand and learn is enough.
Choose a law firm with the right size. Choosing a big firm can be both advantageous and disadvantageous. But oftentimes, small businesses tend to be less prioritized. That's because large firms focus on large businesses. Regardless of the size of the law firm, make sure that you understand who you'll work with. How do you communicate with the lawyer?
Find a business lawyer who can bring other resources. Legal services aren't cheap. You need to ask several questions to help you find the best business lawyer in San Diego. Does the law firm host events for the clients to meet? Does the firm have a network of lawyers and other professionals? Are they willing to introduce you to other clients and potential customers? These are just a few questions that can help you decide.
You may also like: Lawyers on Demand: The Future of Legal Services