Click here to get this post in PDF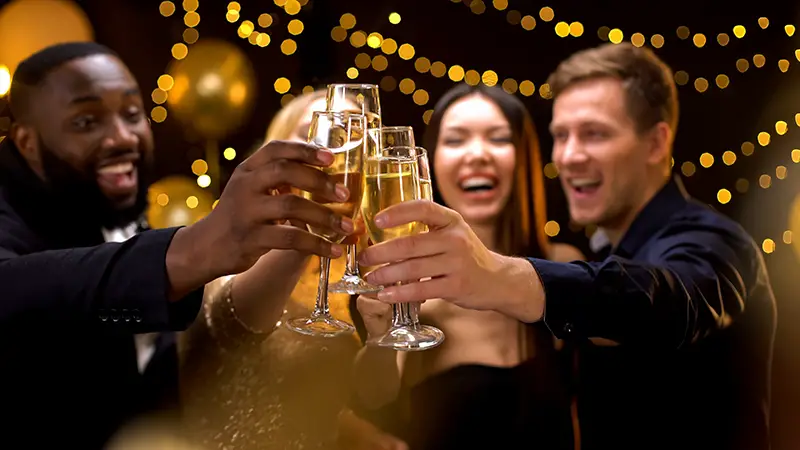 While it is seemingly impossible to hold a corporate holiday party during COVID, there are various ways to celebrate the end of the year with fun and excitement and still follow health and safety protocols set forth by the government. Don't miss experiencing the festive season with your employees by trying one of the recommended corporate holiday parties below. 
Corporate Holiday Party On A Cruise 
It's not easy to make a corporate holiday party successful on a cruise during the pandemic, but it's still possible to use your cruise incentive and enjoy the holidays with your team and co-workers. Cruise lines accept reservations for private corporate holiday parties following the required number of guests, proper food handling, testing, and social distancing in accordance with health and safety guidelines. 
To make a corporate holiday party successful on a cruise, you will need to use some creative thinking and use the many special amenities that the cruise ships can offer.  When it comes to throwing a corporate holiday party on a cruise ship, you can plan a unique event that can provide a great deal of fun for all who attend, with the following ideas:
 A Cruise Party With A Theme: There are many cruise ships that offer different themes every year, including Christmas, Halloween, spring break, and several more. Depending on the time of year, you can find a cruise that is a perfect choice for any type of party. Just make sure you book your cruise in advance to avoid disappointment because you will have to pay more if you do not book early.
Popular Cruise Ships Usually Offer Themed Menus: You will find many unique and delicious cuisine that are unique to different themes which include many specialty items. Get the feel of being in a different place by exploring a whole new world of dishes. 
A Wide Variety Of Entertainment Options: While there is no set seating arrangement, most cruise ships will have separate areas where everyone can gather and enjoy themselves. The good news is that you can enjoy activities when the ship is docked in port. There is always a variety of things that are going to happen in the entertainment lounge, including: live music, comedy shows, dance performances, DJ music, and others. 
Corporate Holiday Party In The Office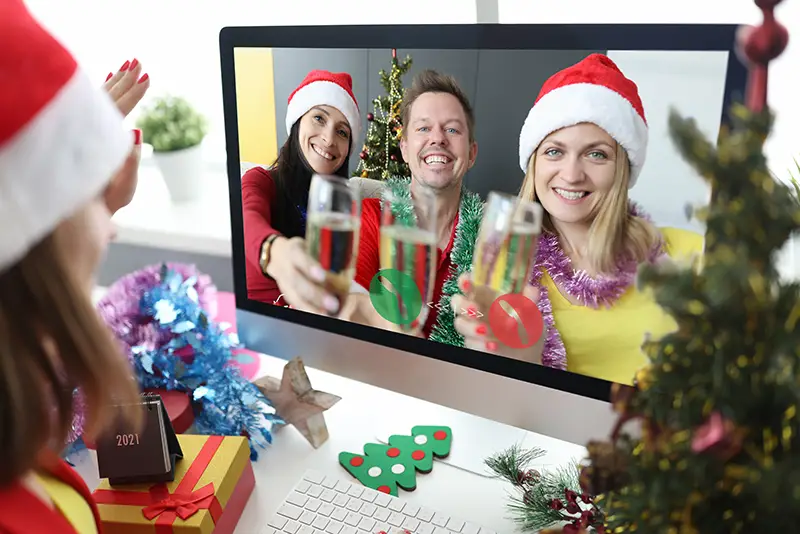 If your area is considered high-risk due to a significant number of people who have been infected with coronavirus or COVID, it's a good idea to hold your corporate holiday party in the office for health and safety purposes. But, it doesn't mean that your party will be boring. You can still make it fun and unforgettable with creative thinking and resourcefulness without risking everyone's health.
You can try the following party tips when holding a corporate holiday party in the office:
Have Some Games: Another way to make your corporate holiday party memorable is to have some games. There are a variety of fun games that have been used for corporate parties for years. The most popular games that are played at corporate events include trivia, scavenger hunts, and guessing games.
Watch A Movie: A great idea is to rent out an old home movie from your local library. and watch it during your corporate holiday party. It would make a lovely tradition at all corporate parties when, after the party, people come together to watch a movie.
Online Corporate Holiday Parties
Holiday parties are a time to take a break from work, celebrate the holidays, and bond with the rest of the world. While an online holiday party is far different from the usual timeless tradition of holding a holiday party, it's a viable option if strict quarantine protocols are set in place where you are.  Nowadays, there has been a strong push for online holiday parties. 
So, here are some ideas on how to make your online holiday celebration fun and exciting:
Dine And Cheers: Mimic party dining and drinking by asking your employees to serve their own favorite party food and drinks and say "Cheers!" together to celebrate your online corporate holiday party via Zoom, Skype, or any other online communication app.
Sharing Of Holiday Experiences: Take this opportunity to know your employees more by asking them to share their most unforgettable holiday experiences at home or in the workplace.
Conclusion 
Your corporate holiday party should be remembered for a long time to come by everyone at the event. It is important to take a look around at what you are doing and decide what you want to keep and what you want to change to abide with health and safety guidelines set forth by the government. Making your corporate holiday party an unforgettable experience through a private cruise, party in the office, or online will be worth it in the long run.
You may also like: 7 Astonishingly Cool Ideas To Celebrate Christmas At Your Office This Winter