Click here to get this post in PDF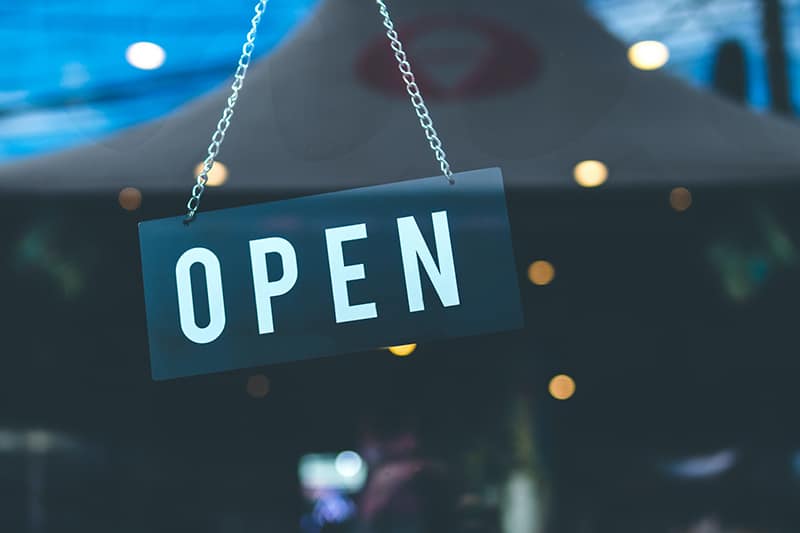 The pandemic is adversely affecting practically every business, and party businesses seem to be taking the brunt of it.
COVID-prevention measures are making operating a business difficult to a staggering degree. But that doesn't mean it can't be business as usual for these business owners until the disease is finally under control. Thanks to their grit and ingenuity, many party businesses are actually doing well.
Below is not only our explanation of how one preventative measure affects party businesses the most, but also the remarkably effective ways that businesses are adapting to remain in operation despite the pandemic.
Social Distancing = No Parties
Of all the public health practices aimed at keeping COVID-19 from getting worse, social distancing is the one that's making it the hardest for party businesses to run normally.
As long as everybody's at risk of contracting the disease whenever we go out or gather in large groups, we're prohibited from having parties and have to stay at home. That means the people we would usually hire to help us put together such events—venue rental owners, tables and chairs rental owners, photo booth companies, catering companies, decorators, event planners—will either have to contend with significantly fewer customers or come up with ways to work around the restrictions to stay afloat.
Fortunately, as we already mentioned, there are plenty of ways to do that.
Online Photo Booths
The first method we're going to tackle is the evolution of a virtually ancient vending machine that's become surprisingly popular: online photo booths.
For those who've forgotten about them and for kids who were born when they had all but disappeared, photo booths used to be these enclosures where you could pay to have your picture taken.
Photo booths got upgraded when enterprising folks started offering photo booths for rent. As it turned out, people love being able to take pictures of themselves using photo booths at their get-togethers. That led to the creation of businesses providing photo booths for all kinds of events.
Nowadays, everyone can have online photo booths for parties. Doing away with enclosures, these photo booths instead use high-end tech, like enhanced lighting and cameras, to produce amazing photos and videos.
Since they don't force people to squeeze into a cramped box to take photos or videos with friends or family, these modern photo booths are perfect for creating lasting and engaging memories without violating the social distancing protocol.
Check out these online photo booths by Studio Z Photo Booth, one of the leading custom photo activations providers in the country, to enjoy some of the best the industry has to offer.
Virtual Party Entertainment
While many countries still don't allow mass gatherings, some do as long as the attendees don't exceed a certain number. Still, it's difficult to get entertainment for a party with a small number of people.
The way party businesses are getting around this is by featuring virtual entertainment instead. For instance, bands, singers, dancers, and shows are now playing via livestream. Doing so allows the guests to enjoy the same level of entertainment without having to worry about catching the virus.
Curbside Pickup for Catering
Curbside pickup was one of the ways food vendors came up with to continue serving their customers despite the social distancing restriction. Thanks to this, people no longer have to come into restaurants, where they could get exposed to virus carriers. All they have to do is park at the designated nearby pickup area, call the establishment to let them know they've arrived, and wait for an associate to bring them their order. The same can be done with catering for parties, ensuring there will be food and drinks for all those attending to enjoy.
Contactless Mobile Bars
Cash can get pretty dirty. It changes numerous hands before it disintegrates or gets taken out of circulation. Bills and coins that came from sick people can carry the virus and make it spread, making handling money risky until we're all in the clear.
To keep infection rates from getting worse, most businesses, including mobile bars, are letting customers pay using "e-money," or mobile money, instead.
In case you've never hired one before, a mobile bar is basically a stocked bar that can be set up wherever the event will be held. With mobile money payment options, this type of entertainment is now a COVID-conscious way to spice up a party.
Virtual Event Planning
Although their expertise lies with putting actual events together, that doesn't mean event planners can't branch out.
The pandemic has forced us all to come up with ingenious ways to celebrate special occasions despite the social gathering restrictions in effect, like doing so virtually. Just like with regular parties, people need help to make their virtual celebrations the best they could be.
Virtual event planners can still provide such support by offering their events-related knowledge, skills, and experience, and many of them are successfully doing so already.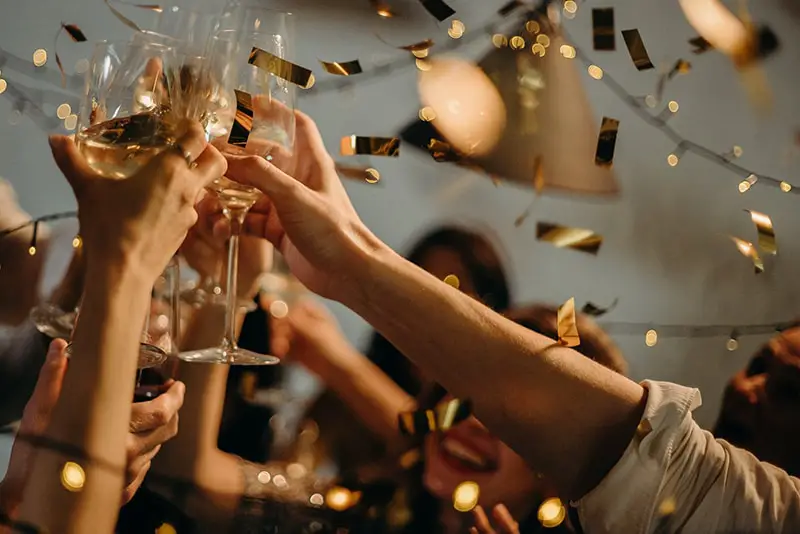 Party Supplies Delivery and Drive-By
It's not just food that can be delivered so customers can remain in the safety of their homes. They can now get party supplies the same way.
There are suppliers that offer delivery and drive-by pickup, making getting party supplies as convenient and safe as possible despite the pandemic. Having these services allows them to continue providing party supplies even in an economy upset by the pandemic.
Tips on How Businesses Can Survive the Pandemic
Stay calm
It's easy to let go of yourself and just panic with all the doom and gloom going around, but you need to fight the urge to do so. Keep your cool instead. The world has been through lots of disasters and has survived them all, so know that you will make it through this one if you keep your bearings. To do so, don't forget to take care of yourself and ask for help if you need it.
Tap the resources provided by the government and financial institutions
From federal relief programs for businesses that have been impacted by the pandemic to stimulus packages intended to support small and mid-size enterprises (SMEs), there are plenty of resources you can use to keep your business going.
Upskill
The business landscape has changed. Many of the things that worked for entrepreneurs before are no longer tenable. To stay relevant, you and your staff need to learn the things that your customers need, expect, or demand of you. For instance, since business is now mostly done online, you need to learn e-commerce and digital marketing to be able to offer your services virtually.
Conclusion
COVID-19 might have made staying in the game for party businesses harder than ever before, but it isn't impossible. As we've discussed in this article, there are several ways you can stay in operation and even prosper.
To learn more about how to succeed at business, check out our page!
You may also like: Steps Small Business Needs to Fight COVID-19
Image Source: Pexels.com