Click here to get this post in PDF
To make the outbound process as smooth and verified as possible, it is important to choose an outbound calling software with advanced functionality, which allows you to increase the efficiency of your outbound calls through an automated dialing process. This capability allows you to minimize routine operations, thereby increasing the efficiency of your operators. So, this is one thing to call manually through a long list. Also, it is quite another thing to use an auto dialer that can connect to the process specialist only in case of a successful connection with a customer.
Your existing team will benefit from outbound calling software for call centers through management, analytics and advanced customization. Yes, you may have to pay for hardware, maintenance, and telephony costs. Other than that, such limitations are overcome by cloud-based call software with no hardware costs.
Whatever you choose, outbound calling software will improve the efficiency of your call center.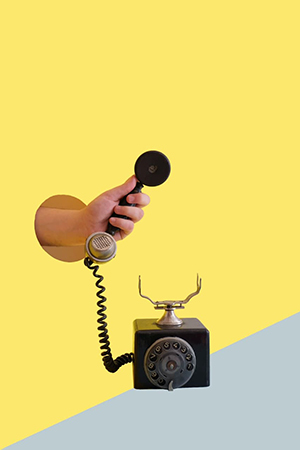 How using outbound calling software increases productivity
Handling of a large number of calls through automated dialing
One of the key functions of telephone dialing is redialing. In such connections it does not matter which client is called – the beginning of the connection always looks the same. Thus, the telemarketer doesn't have to waste time on this type of routine. The automatic dialer does it for you.
An auto dialer software in a call center saves the salesperson time remembering scheduled calls, searching the customer database, dialing the numbers, screening out the wrong numbers, and doing the initial call processing. In other words, only when the call center's automated dialer establishes a connection and receives permission to talk, does the live operator take on the potential customer.
Using auto-dialing is a convenient and fast way to deliver information by calling more users with less time and effort. 
You don't waste time searching for and manually dialing a number, waiting: you save up to 30-60 seconds per call. And if you need to call a couple or three dozen contacts a day, and if more than 100, or 1000?
Using local numbers to work with different regions
Within a region, a customer can dial a short city number (seven or six digits). They are easier to remember and much better placed in outdoor advertising.
For people in the regions, there is a preconception that a business with its city number (as opposed to a mobile number) is more serious.
The use of local caller IDs helps to attract customers to you because they will see a familiar area code on the incoming call. Moreover, studies have shown that people are twice as likely to answer calls to a local number than to a number outside the region or country altogether.
Using local numbers is more profitable during calls to other countries for: companies that operate locally in the regions, and companies that provide remote services, but focus on regions. For example:
insurance companies;
travel agencies;
local online and offline stores;
services;
delivery services;
advertising agencies;
manufacturing companies;
real estate agencies;
car dealerships, and so on.
Who will not be profitable: companies that work for the whole country, companies that want to establish themselves in a particular city or region.
Numbers with area codes indicate that the company is located in a particular region and intends to work with local target audiences. Such positioning is useful if it is important to explain to the client that the service or product they receive directly on site and without intermediaries.
More numbers with regional codes are suitable for companies that work for several cities at once. For this purpose, for example, separate landing pages or ads for each region (or multi-lending), and each of them placed a different number: the customer is much easier to call a company that is with him in one city.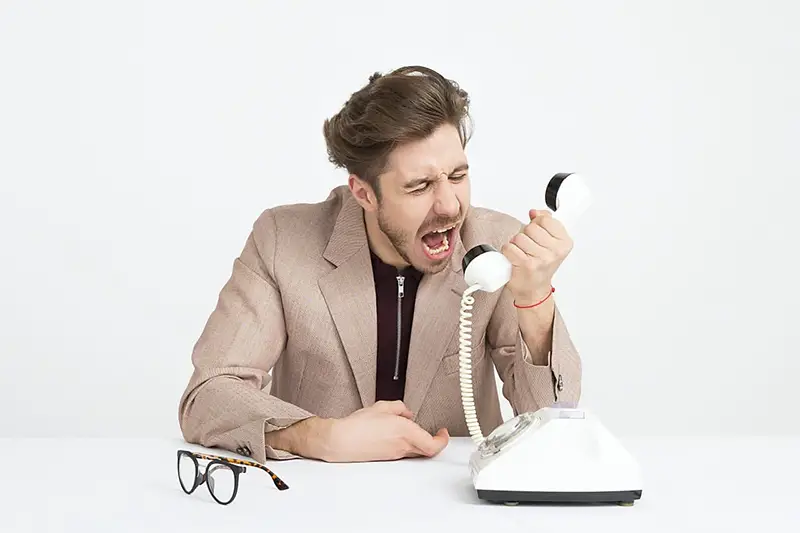 Full statistics for each dialing attempt
To assess the result of outbound marketing, you need to compare it with the business plan and make a plan for the manager of outgoing calls.
Controlling every stage of the sales process is the most important task. Be sure to keep a report where you can see the key indicators of the employee. Use services where you can easily see the key performance indicators. For the manager of the outbound call center it is necessary to see the number of processed calls, the number of lost calls, how much time the employee spent on the call, and how long every employee was logged in the system. And the number of leads as a result, of course.
Correctly chosen software will provide from 300 tries per operator per day. Keep statistics for the entire department and each manager separately. Document your performance every day.
What is important to know:
How many calls or requests the outbound sales team makes or processes;
How many calls and upsells do we get each day;
Which employees are getting around the secretaries, and which can't;
Who managed to reach decision-makers, etc.
With the call recording option you will be able to:
Listen to 2-3 conversations from each manager each day.
Use a recording to save time.
Warn managers that you are recording all conversations, and they will perform better.
Provide training and adjust scripts based on the results of successful and unsuccessful calls.
Live call coaching
Operators will only be grateful that you discovered their mistakes in time, helped them improve their KPIs, and increased their earnings.
Creating live call coaching, the contact center managers or supervisors connect to the conversation in listening, prompting, or conference mode. Of course, employees need to know that a coach or supervisor can connect to their conversation.
For hints during the conversation in the excellent software, there is another tool – the internal chat.
Making reminders
If you work in a CRM, integrated with outbound call center software you can easily accept callback orders from your site into your system. You can also view and listen to audio recordings of ordered calls in the CRM. And if the callback was unsuccessful, the employee did not pick up the phone or the call did not go to the client, the operator in the CRM system is created a task to call the client. Also, you can set up a callback function on the site, when the client himself chooses a time when he needs to call, then in your system will automatically appear a reminder of the callback.
Outbound calling software improves customer service and improves your agent team sales productivity by helping you implement a multichannel strategy. Using a single software platform for all forms of routing means you can collect and analyze data on all aspects of business communication, from sales dialer agent performance to cold calling success, to create performance reports and find ways to improve.
You may also like: 8 Ways To Boost Business Productivity
Image source: Unsplash.com