Click here to get this post in PDF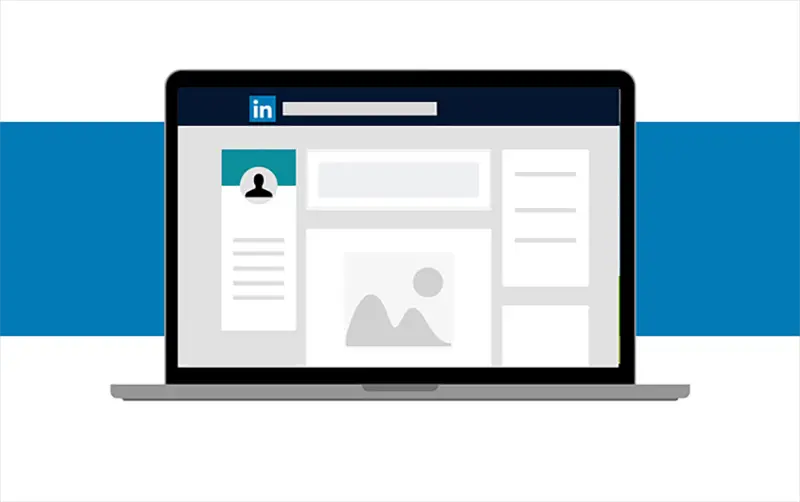 LinkedIn is the No 1 platform for lead generation. To be accurate, it is 277% more effective than major social media networks including Facebook, Twitter, YouTube, and even Google. 
With about 80% of all B2B leads coming from LinkedIn, there is no reason to miss it if you want to acquire high-quality leads for higher conversion. 
But why is that? Why out of all the major platforms is LinkedIn the most promising for lead generation?
Well, the answer to that is its millions of work-oriented users. Unlike other social media networks, LinkedIn has the highest number of users who represent some or other business. In fact, 1 in every 3 business people has a LinkedIn profile.
Among them, are influential business tycoons, executives, decision-makers, experts, and most of all exact prospective clients that you can connect and communicate with for various business goals including lead generation. 
But just like with any other social media platform, to be able to stay visible and relevant, you must update your LinkedIn profile every now and then. After-all, it's the digital personification of your brand as well as yourself. And just like you give special attention to your appearance prior to an interview or meeting, you must do the same with your business profile in LinkedIn or any other platform for that matter. 
By optimizing your profile with all the essential elements such as an appropriate profile picture, the nature of your work, your area of expertise, contact info, and an effective sales pitch, you can attract and engage more audiences and turn them into faithful clients. 
With that being said, let's find out how you can optimize your LinkedIn profile for higher lead generation.
1. Adjust your profile settings
First things first, before you add anything on your LinkedIn profile, make sure that all the settings are correct. That's because if you don't have the right settings, you won't be able to reach the audience, let alone finding the right leads. 
So start by making sure that your profile viewing is set to public. You can do that by going to your profile- just locate and click the "view profile" button, and then "Manage public profile settings". From here you can change the view of different parts of your profile for different groups of people.
You can also add a custom URL along with your name to increase your visibility in the market.
2. Update your profile picture
They say a picture speaks a thousand words! And the first thing anyone would see before even visiting your profile, is believe it or not, your profile photo.
Obviously, you'd want to look cool! But that's not the only thing you should mind. Your LinkedIn profile picture is a way to reflect your business personality and must clearly portray the nature of your work as well as your area of expertise along with your brand logo.
Here are some tips for an attractive and meaningful profile pic:
Use a high-resolution image with good light-aperture 
Make sure your face occupies a good portion of the whole frame (ideally 60%)
Have a professional appearance and an extra-mile expression 
3. Use a compelling headline
Profile headline is the 2nd most important part of your profile after the picture. It's what tells the visitors about what you do and what you have to offer. 
But most users either leave it as it is or end up showing their job title and achievements. That's a common mistake as nobody really wants to know about your past accomplishments but what you have to offer in the present.
They are there to get the information and a solution, that's all! And that's what you should provide in order to draw more audience and generate more leads. 
So, try and show how you can add more value to your clients through the headline itself. 
Keep it short and sweet though because there is going to be a word limit. 
4. Complete the About section
The "About" section is where you can put all the details including your firm, position, skillset, awards and achievements. But don't be over your head. Talking about yourself too much won't do you any good.
So, design your profile summary in such a way that it leans more towards the prospects, their problems and queries for which they came to you in the first place. 
Use this section to share more insights about your business, products, services, and what makes you unique. You can list out the services, their description, and how it can help your potential clients. 
Here's what you should include:
Your target audience or those you serve
The nature of your work and area of expertise
Your business values and ethics
Your authority
An appealing sales pitch
Next steps and CTAs
(Adding CTAs or call-to-actions is always a great way of generating more leads.) 
5. Stay active, engage and interact
LinkedIn is the most trustworthy platform for businesses and professionals regardless of the sector. So, the more time you spend in LinkedIn, the more the chances of growth in your business. 
But staying active without really doing anything productive won't be any good. Remember, LinkedIn is a perfect place to share knowledge, spread brand awareness and visibility, and build authority. 
So, here's what you should do in order to take charge in the LinkedIn community:
Post fresh and original content on regular basis
Use appealing and eye-catching visuals including images, videos and links
Update your experiences
Communicate with your LinkedIn connections and grow your network
Comment and react to what others are posting
Use LinkedIn Live
Join LinkedIn groups
Use LinkedIn pulse to address a larger audience at once
Utilize LinkedIn advertising
Take advantage of LinkedIn InMail marketing to automatically send e-mails to multiple accounts at the same time
Automate many key functions using a good automation tool.
Don't forget to optimize your LinkedIn pages for SEO 
As evident, LinkedIn is not a simple platform for job seekers and employers anymore. It's a junction of tens of thousands of businesses and millions of hardworking individuals that you can connect with to draw a significant number of leads. 
With the right strategy, not only can you generate more leads but also convert them into sales so as to bag more profit in today's competition. 
You may also like: Boosting Your Resume With Your LinkedIn Profile